Studio art is a broad major that includes everything from ceramics to photography. Unlike many other art programs where students spend a sizable amount of time in a classroom covering the areas of history and theory, studio art students spend a significant amount of time in the studio mastering multiple techniques for each discipline. These "intensive" workshops prepare students for a career in a variety of fields from advertising to photography.
In Illinois, studio art students have several schools to choose from, along with easy access to Chicago—an art and culture capital. The city of Chicago is home many of the state's major art museums, art galleries, and art schools. In addition, nearly 75 percent of the state's salaried artists reside here.
Just a few of the state's top art museums include the world-renowned Art Institute of Chicago, home of the School of the Art Institute of Chicago (SAIC); The Chicago Museum of Contemporary Art, and The David & Alfred Smart Museum of Art. Although most of the state's major art schools are in Chicago, several excellent art schools can also be found in downstate Illinois.
Illinois Studio Art Schools
According to the Institute of Education Sciences (IES), Illinois is home to 181 Title IV degree-granting institutions. Some of these schools cater to artists (exclusively), while others offer all programs from A-Z. Several colleges here offer outstanding programs for aspiring studio artists. Scroll through the list below to find out which schools are tops for aspiring studio artists and what they have to offer.
Chicago
School of the Art Institute of Chicago - Degrees Offered: B. F. A. Art with concentration in Studio Art; B. F. A. with departmental or interdisciplinary emphasis; M. F. A. Studio Art, Visual Communication Design; Post-Baccalaureate Certificate in Studio Art; SAIC departments include Animation, New Media, and Visual Communication Design.
DeKalb
Northern Illinois University - Degrees Offered:  B. F. A. Design – Visual Communication, Illustration, Time Arts; M. F. A. Studio Art, Studio Art – Design, Time Arts
More Illinois Schools with Studio Art related programs:  

Request info
Selected Campus Locations:
Selected Programs: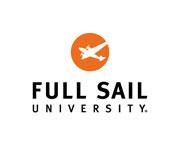 Request info
Selected Campus Locations:
Employment and Salary Trends for Illinois Studio Artists
According to the latest Bureau of Labor Statistics Report (March 27, 2012), the Chicago-Joliet-Naperville metropolitan area ranks number four on the list of metropolitan areas with the highest employment levels in this occupation. In addition ,the state of Illinois is home to 70,530 salaried artists and designers, up from 69,000 in 2002. The state has the fifth largest population of artists and designers in the U.S. and they average around $49,280 per year.
It is important to note that salaries vary greatly based on factors such as location, company, experience, industry, benefits, and more. For example, art directors here average around $93,170 per year (the fourth highest salary for art directors in the U.S.), while fine artists average around $41,080 per year. Further, at $86,860 per year, the highest paying (creative) industry for artists (including studio artists) is the motion picture and video industries.
Salaries for independent artist vary greatly based on experience, specialization, type of company, location, and many other factors. However, according to the most recent report by the Bureau of Labor Statistics (March 27, 2012), the average salary for independent artists is $70,200 per year, up from $51,340 between 2008-2010.