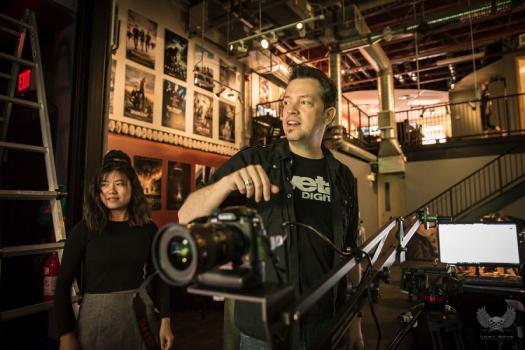 Mark Bénard is Co-Founder/Co-Director of Lost Boys | School of VFX with locations in Vancouver and Montreal
Want a shot at a career in VFX? Lost Boys Studios School of VFX may be your ticket- if you're willing to put in the legwork in its accelerated and intensive certification programs. Boasting ludicrously high job placement ratings (we're talking 97-99%), the school was founded over fifteen years ago by industry artists Mark and Ria Bénard whose own careers in VFX and 3D animation served as the guiding force behind it. 
Rather than tired classrooms and countless hours spent on subjects outside of the field of study, students at Lost Boys work in a high-intensity, studio-like environment where they cut their teeth on industry-grade software, taught by acclaimed industry professionals, at one of the school's two locations in Vancouver and Montreal. Currently, students choose from three specialized areas of study: the 12 month Advanced VFX Compositing diploma, the 12 month Effects Technical Director diploma, and the 4 month Digital Lighting Artist (Katana) certification.
The school's origins date back to when Mark's Lost Boys Studios help spearhead Vancouver's growth as an international mecca for VFX. Shifting to education in 2006, he and Ria work with some of the industry's best to offer a 'studio that teaches' training ground. They were one of the first schools to be certified as a Foundry's Nuke Trainer program and one of only a few schools that are SideFX Software Houdini certified.
We recently caught up with Mark Bénard to discuss the origins of Lost Boys Studio and School of VFX, as well as the integral role it plays within the context of Canadian VFX certification and beyond. Those interested in hitting the ground running in the VFX should read on to see why Lost Boys offers a different education that places its aim squarely on developing the next gen of VFX artists. Enjoy!
ACR: Mark, before we dive into Lost Boys School of VFX, I want to start off with you. When did you determine that a career in VFX was something you wanted to pursue and how did you do so?
Mark Bénard:  Upon graduation from high school (1992), one my co-workers introduced me to an amazing little computer called an Amiga 4000. Together with a software package called Lightwave 3D, it was possible to generate renders believable enough to contribute animated shots to television series that would have been traditionally done in a SFX Model Dept. Always having a love of film and computers, I began to see where the future would be going with this technology. I worked three jobs to help pay for my first 3D workstation and spent my spare time hacking my way through the software, pouring over the manual, and watching training videos on VHS tapes.  
One year after starting this obsession, a groundbreaking film called Jurassic Park became a huge hit in the theaters. This movie lit my fire and solidified my goal to make a career out of creating high end CGI. I left my small town behind and moved to Vancouver, BC, to enroll in a three month, part-time course that taught me the interface of a 3D software package called Alias Power Animator. As the course came to its end, some professional graphic artists visited our class and asked for volunteers to contribute animation to a music video. My hand shot up and being the only volunteer, I had the gig!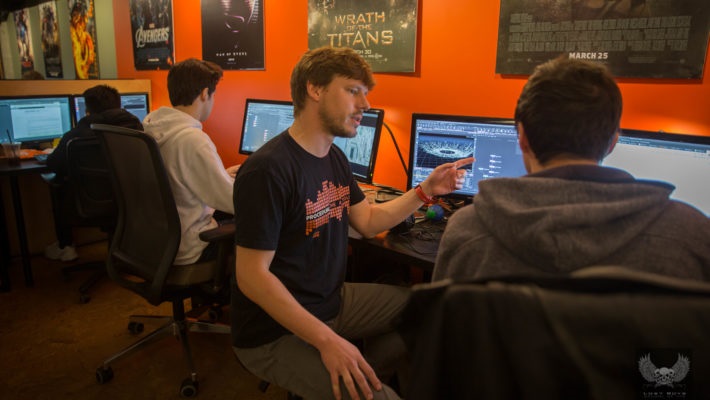 ACR:  How did you leverage that first, volunteer gig to find paying work in the industry, Mark?
MB:  (While volunteering) I had access to three Silicon Graphics workstations (worth $120K each) every night while the two graphics guys went home to sleep. This was an in-house graphic department tucked away inside Finale Post Production - later becoming Image Engine Design, and is now part of the Cinesite group. It turned out I was lucky. The industry was still very small at that point- there were only five software licenses of Alias Power Animator in all of Vancouver and three happened to be at Image Engine. After a summer of working for free, one of the two artists was hospitalized and being the only other artist to understand Alias Power Animator, I was offered my first paying gig. It was a great feeling to finally take my hobby and turn it into a career. My true education was during that first year at Image Engine. I learned the reality of being a commercial artist, the extremely long hours, dealing with clients, and managing deadlines. 
ACR: Fast-forward a bit down your career to the genesis of Lost Boys Studios. What was your impetus for founding the studio and what was the secret to its success within Vancouver's growing VFX hub?
MB: While I was working for Image Engine, MGM Studios began looking for vendors to contribute to a few of their VFX heavy TV series that were being filmed in Vancouver including The Outer Limits, Poltergeist the Legacy, and Stargate: SG1. Image Engine wasn't quite ready to jump from the known comfort of post production graphics to live action VFX, but I was excited. It was time for me, so I made the leap and I took out a small business loan and started up my own shop specializing in high-end 3D. I found a great little office to call home, tucked inside a bakery false front at North Shore Studios where the X-Files and Millennium were being filmed. As one of the few Vancouver-based VFX artists to be using Alias Power Animator, my work had a unique look and I was able to take on projects that I knew would be a struggle for my competitors. 
I managed to impress the VFX Supervisor for the TV series The Outer Limits and was given an entire season of scripts that I could pick and choose VFX shots from. Being a big Sci-Fi fan, I was like a kid in a candy store! Eventually I caught the attention of Richard Branson's Virgin. One of his ventures was a top end post production group with operations in all the main commercial centers. Our partnership was the beginning of Lost Boys Studios, Vancouver's first boutique VFX studio. Over the next decade, Lost Boys became an award winning, world-renowned entity contributing VFX and 3D animation to film, series, commercials, and video game cinematics. 
This was the gold rush era of VFX.  Everything was new territory. We collected the best artists in our field and soon became a team capable of tackling creatively and technically challenging projects. We were nimble and adaptive, leveraging the advancing desktop technology and new techniques quicker than our competition.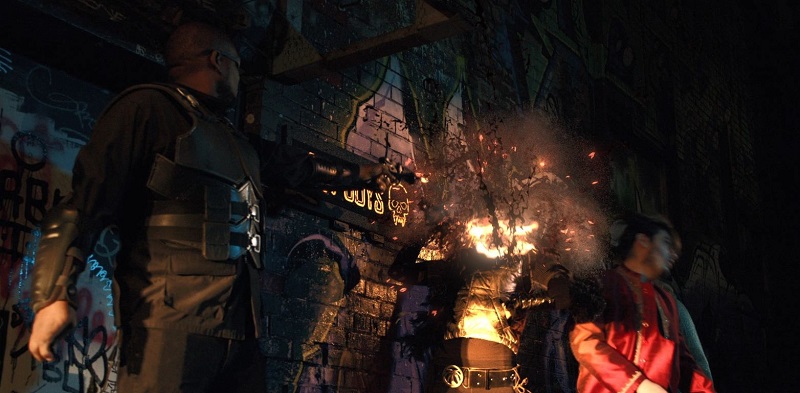 ACR:  From there, how did Lost Boys Studios morph into a training school for aspiring VFX artists?
MB: Upon the birth of my second child, I realized my priorities had to shift. Running Lost Boys Studios at the pace that we all were accustomed to just wasn't possible any longer. Lost Boys was a big part of my identity. I was faced with one of the most difficult decisions of my life: to bring our service work to an end. We gradually ramped the studio down and I accepted a teaching position at a local film school, taking on the responsibility of their VFX stream. For that year, I witnessed how dysfunctional VFX education was at that time. It was very rare that students came out of school with job-ready skills. Job placement was dismally low and I felt I was fighting a battle that I couldn't win. 
That realization led to the birth of Lost Boys Learning. On-the-job training was a big part of running Lost Boys. We learned by doing as many job-relevant tasks as possible until we had developed a strong enough foundation to run on our own.  I made another leap, and left the city of Vancouver to incubate Lost Boys Learning in my hometown on Vancouver Island. I designed a curriculum modelled on project based learning. Common patterns found in the different types of VFX work became the template to creating some of the strongest graduating artists that the industry had ever seen. Seven years later, we returned to Vancouver and shifted the school back under Lost Boys Studios, switching to specialized craft-centric programs to establish Lost Boys | School of VFX. 
ACR:  What were some of those missing elements in VFX education that Lost Boys seeks to remedy?
MB:  Our industry has grown very fast, which is great for business but this puts a lot of stress onto the production teams. Definition and certification of the many highly specialized VFX Studio roles is murky, inconsistent, and largely misunderstood. In contrast, the rest of the film industry is relatively mature. Certification is respected as well as necessary for large film crews to be ramped up quickly - allowing for reliable skill sets amongst crew departments. We believe the VFX industry should follow suit. Things have changed in production and VFX crews are largely project dependent. There isn't time to slowly build up junior artists like we did 20 years ago.  
Realizing that schools would have to bridge that gap, we created a hybrid between education and a working VFX Studio. It exposes our students to the unique culture and work ethic found in production. They become familiar with screening their shots, receiving feedback, and working to meet deadlines. We supply studios with junior artists that can sit down and immediately begin contributing. Senior artists can mentor but they do not have time to train. We bring what industry needs to all of our graduates- highly specialized and reliable artists. Going forward, I would like to see more industry collaboration to define and create specialized craft certification. When schools claim to offer training in a particular field, there will be a metric to measure their success so that students can better judge who deserves their hard earned money and trust.
ACR: Grads of Lost Boys' 12 month Advanced VFX Compositing course have very high job placement ratings in the neighborhood of 98%. How do you achieve that success in such a short timeframe?
MB:  We have defined four fundamental pillars within Compositing; rotoscoping, keying, paint,  and integration. We designed a project-based curriculum that includes approximately 16+ unique portfolio shots. These shots commonly contain overlapping disciplines so that our compositors can build instincts as to the important relationships found between the pillars. We provide a unique amount of support designing and producing background plates of high production value. Between the supporting lectures and exercises, we run the classroom like a studio's Comp Dept: weekly feedback from supervisors help students prioritize their efforts, develop their artistic skills, iteratively improve their shots, and level up their soft skills. 
The final two months conclude with a Practicum placement out into one of the many high-level studios found in both Vancouver or Montreal.  First offered through our compositing program, this earned opportunity gives Lost Boys' Compositors a chance to gain real production experience, make valuable industry connections, and prove themselves as an invaluable member of the team.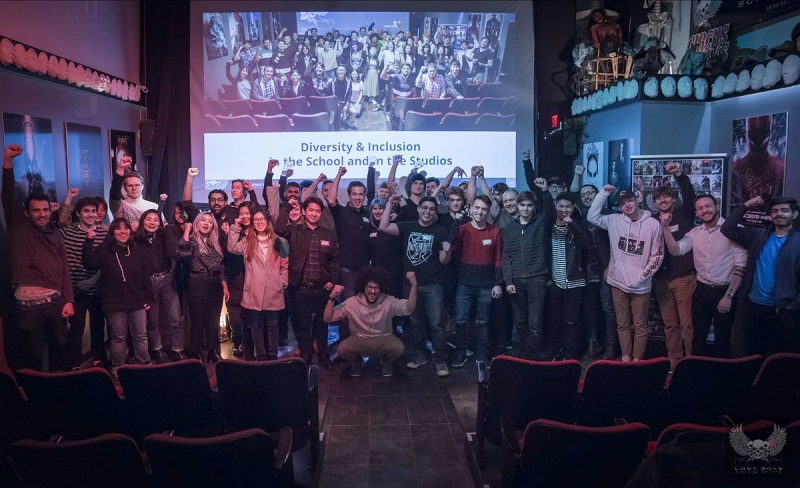 ACR: Turning to the 12 month Effects Technical Director diploma course, students leverage Houdini and Nuke to get up to industry par. How did you go about creating this unique curriculum that is seldom seen elsewhere?
MB:  Just as with all our programs, we look to department specific industry patterns. Effects TDs are unique in that they are some of the last 3D generalists left in the VFX Pipeline. We focus on building a solid foundation of Effects relevant knowledge. Our program begins with a few projects designed to grasp the procedural power of Houdini. They learn to master geometry, texturing, animation, and lighting before moving into further niche skill development. If you watch any Lost Boys FX TD showreel, you will see a small overlay of real world reference. Professional artists must be able to accurately deliver on client specification. The ability to match reference is the sign of a high-value artist. 
One of our more complex projects in the course is digital destruction. This project leverages all the prior skills on top of teaching advanced dynamics and optimization to believably recreate physics-based collisions, dust, and material science. Most importantly, Effects Technical Directors need to dig deeper than stock shelf tools. Using a combination of Houdini operators, VEX, and Python, they learn to build powerful and art directable tools that can then be deployed to the Effects Artists increasing efficiency and smoothing out shot continuity across complex VFX sequences.  
ACR: We can't leave out the accelerated Lost Boys' accelerated 4 month Digital Lighting certificate program that utilizes industry-favorite Katana software. How did this course come about, and how does it differ from other VFX lighting courses?
MB:  Our Digital Lighting Artist (Katana) Program was built by Industry request. Lighters are in high demand; it's not unusual for a large studio such as Sony Pictures Imageworks to require 250+ Lighters to complete a single animated film. Up until now, no other school had the resources and specialized knowledge to create a lighting program that utilized the industry standard lighting software: Katana.  
Most studios have built numerous proprietary custom tools that allow Katana to connect into their pipelines. These tools do not exist in Katana by default, so we spent months working with industry advisors from each of the major studios to make sure we developed comparable tools that would best mimic the experience that our students could expect out in the field. Having only 4 months to train a professional Lighter is a big task. 
In order to progress quickly, we require our applicants to have prior knowledge of 3D. High quality assets (characters, props, and environments) have been prepared in advance from our library so that our students can focus on their craft. Our project-based curriculum runs the students through a new production challenge almost every week with dailes occuring every morning. Depending on the project, students will also be exposed to different renderers (Arnold, Renderman, and VRay) as well as trained how to light with Maya just in case the pipeline did not support Katana. Each portfolio shot is designed to develop fundamentals, master technical workflows, and best prepare the Lighters for production demands. By graduation, our well rounded Lighters can find work on both fully animated films as well as live action VFX productions.
ACR: Technology influences the industry greatly, and can alter the production pipeline. What are some of the latest advancements that get you excited as a VFX artist, Mark?
MB: The re-emergence of old school rear screen projection techniques as an alternative to green screens is one area that has caught my interest.  Leveraging large LED screens, camera tracking, and realtime game engine technology has allowed filmmakers to achieve a new level of realism when integrating actors, props, and even sets into digital environments. This system allows for both enhanced visual interaction to Directors, DP's, and Actors as well as providing accurate ambient lighting and reflections.  The LED light cube used for the film Gravity to light a single astronaut character has evolved into the massive LED stage used for the recent Star Wars Mandalorian series. For now, this cost-prohibitive kit will be a difficult technology for schools to access, but with our do-it-yourself mentality at Lost Boys, I wouldn't put it past us to take on the challenge of one day building our own!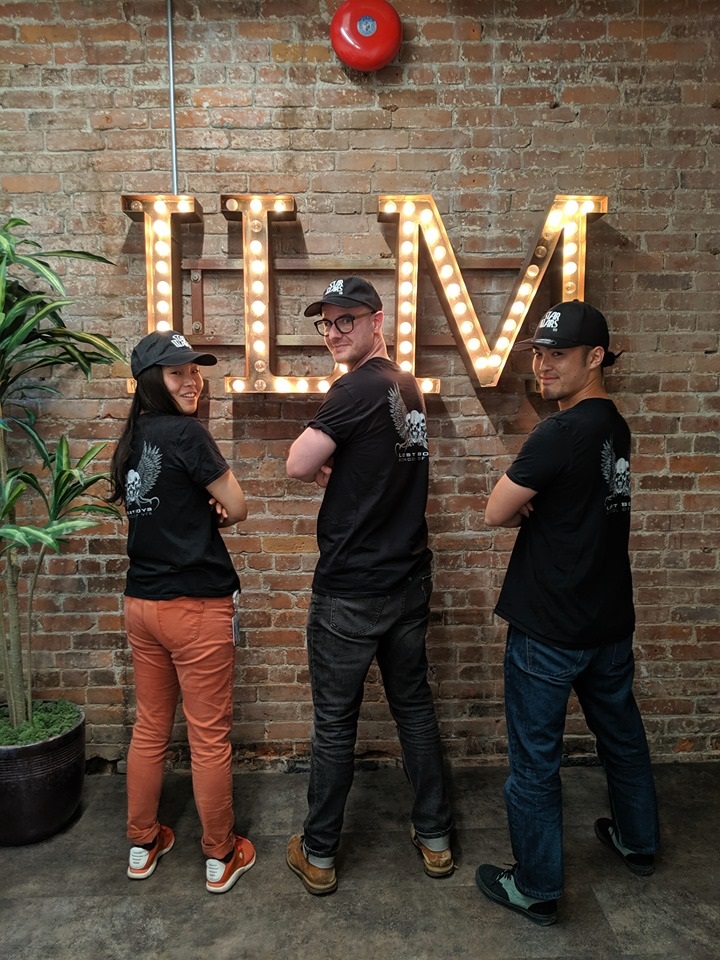 ACR: You and co-owner/co-director Ria Benard have both played instrumental roles in trade groups and industry organizations. Does this impact the education students receive?
MB: At its base level, we are a trade school and close industry partnerships are crucial. Ria and I have had a rich history with the local Visual Effects Society section. Being board members for a number of years, we hosted the annual Celebration of VFX, Career Fairs, and developed the VFX Artist Spotlight series. In recent years, we have stepped back from VFX Society and have focussed on working directly with the VFX studios across Canada to better define their needs and watch for trends in the globalized market of VFX. 
We have been extremely lucky to have built such a strong team of heavy hitters out of industry and helped facilitate their transition into education. Our instructors bring high level connections and decades of combined experience.  The industry has also been very supportive of Lost Boys and we enjoy unparalleled access and interaction with their department leads and supervisors.  They take an active role in screening our student's work and guiding them towards success.  Our students are in very good hands!
ACR:  Depending on the course, your students come from diverse backgrounds in terms of their prior experience- either educationally or on-the-job. How do you work with a range of student capabilities?
MB: That's the beauty of project-based curriculum. We can crank up the challenges to push the skills of each student. Coming to Lost Boys, we will help you reach your next level.  If you are starting fresh, you will exit as a junior/mid, whereas if you come to us as a mid leveler already you will exit as a senior. Everyone will receive the solid foundation that our industry has come to rely upon.
ACR: On that front, for those interested in a Lost Boys education with little or no prior experience, do you have recommendations of things they should do before applying?
MB:  Great question. Step one, reach out to us! Don't be shy- we love sharing about our craft to anyone who will listen. We have answered this question countless times and it is never the same answer. We offer very specialized programs. Each craft has unique personality characteristics that can contribute to future career success rates. We are here to help talk you through which discipline is the best fit for you. 
Once we have discussed personality profiles and interests, we can guide you as to which steps will help you gain entry as efficiently as possible. It may be a list of recommended actions to build suitable portfolio material. Perhaps it's a list of learning resources which will help you explore and experience the true nature of the craft. If possible, we'll even direct you to try a simple exercise and give you feedback on how you did and areas that you could continue to develop. For those that are pretty new to this, we always recommend keeping an open mind. Once you've had a chance to explore a little, you may find your interests leading you to new destinations.  
ACR:  Last but not least, Mark, Lost Boys School is surrounded by some of the world's finest VFX studios and artists in both of its locations of Vancouver and Montreal. How does the school fit into the Canadian VFX 'landscape', and what do you hope its influence is?
MB:  We have a very comfortable fit amongst all the amazing studios. We've worked hard to develop long term relationships within the ever changing landscape of visual effects. We will keep our doors open to the industry as we value all contributions and suggestions they may have to our continued evolution. Big or small, there isn't a single studio that has not had Lost Boys adding value to their teams. 
We also want our graduates to bring more than just their skills to the industry. We want them to spread our culture: a professional culture that values camaraderie, positivity, and support/development of all artists on their teams. Looking into the future, we are pioneering specialized craft-based training. Helping the studios define and certify positions is a big priority for us. We strive to do our best to strengthen the Canadian VFX industry and make it a long term contributor to the global VFX marketplace.
Check out more interviews at Animation Career Review's Interview Series.