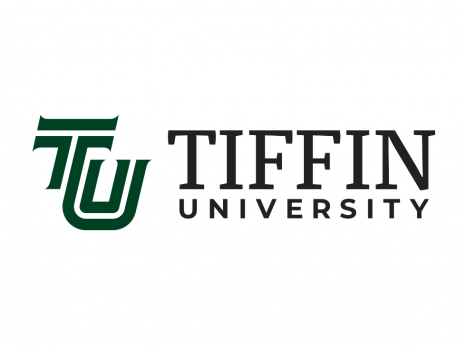 We recently spoke with Chalin Cahlik, Head Coach for Tiffin University's esports program and the structure and discipline it provides for student gamers.
Animation Career Review: What are the esports in which your school participates?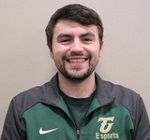 Chalin Cahlik: League of Legends, Counter Strike, Overwatch, Rocket League and Super Smash Ultimate
Animation Career Review:  If you offer esports scholarships, please describe your program (full ride, in-state only, etc)
CC: We offer athletic scholarships to students that are able to help our program succeed and grow.
ACR: Please fill us in on your recruiting efforts.  How are potential students identified? Key stats?  What can a student do to connect with your program?
CC: Students are evaluated based upon several merits.  Their skill level, drive, determination and passion for esports are all taken into consideration when deciding if they would be a good fit for our program.  If anyone would like to get in contact with us, all of our information can be found on our website at gotiffindragons.com
ACR: Esports are new to everyone.  Please share with us the story of how your program came to fruition.
CC: Our university started esports when a staff member's son brought the idea up and about a year later the idea was solidified when a few other universities had brought up the idea.  It has turned into a great success with over 40 students and a fantastic facility.
ACR: Describe the type of student are you seeking.
CC: We are always looking for students with drive and determination that are passionate about esports.  It is much easier to coach students that have a love for their respective game.
ACR: As esports are so new, what are the common misconceptions people have about them?
CC: I think most people have the idea that we just come into the building, play games for 2 hours and go home.  Our practices are structured as any other sport.  I played college tennis and the practices we have here are very similar.  We have drills and specific practice strategies aside from just scrimmaging other teams.  We also workout in the gym twice a week which is something many people don't realize about our team.
ACR: What are the common concerns you hear from parents regarding esports participation?
CC: The most common concern we get is if they will be playing games too much.  The two points I have to this are: 1. You wouldn't be concerned if your student was playing another sport too much and 2. If they weren't involved with our program they would be going back to their dorm rooms and playing the games regardless.  We provide a structure to their playing lives and encourage them to get out to enjoy the campus activities rather than going back to their rooms and continuing to play.
ACR: Tell us about the season.  What other schools are in your division and conference?  How many opportunities are there to compete for a student athlete?
CC: Currently we compete in a variety of leagues as we are trying to find our permanent home inside a league.  Our students usually compete in 8 games a semester for 16 games on the entire year.  We will occasionally go to LAN events and look for opportunities for our students to travel outside of their traditional season.
ACR: What can an esports student athlete expect in terms of time commitment?  How many hours of play, practice, travel? What are the academic expectations? 
CC: Our program is a full time commitment.  We practice 2 1/2 hours a day, five days a week with competitions on the weekends.  There will also be times that our students are to review VODs on their own time as a team.  We do have GPA requirements as any varsity athletic program would.  We have many opportunities for students to seek help at the university including tutors and study table hours.
ACR: Share with us how your team is doing this season.
CC: We have had success across all of our teams and are excited for the upcoming season when we add Super Smash Brothers Ultimate and Rocket League.
ACR: Tell us about your coaching staff.
CC: My staff is great and I couldn't ask for a better group of people.  On my staff we have Assistant Coach: Brett Ybarra, Graduate Assistant: Wyatt Luzader and volunteer assistant: Grant Fatzinger.  Brett is our Overwatch and CS:GO coach and has been a good friend of mine since college, we met here at Tiffin University, where we both attended and graduated from, and he has been with the program about 5 months after I started.  I was told I was able to bring someone on to assist in the program and he was an obvious choice for me.  He is great with the students and an excellent coach.  Wyatt is our graduate assistant and an alum of the program, he is learning the ropes and very passionate about the program.  Finally Grant has come aboard as someone wanting to learn more about esports and get some experience in the field.  Grant has been working with our Rocket League team and has become a great asset to the program.
ACR: Tell us about your esports practice and/or competition facilities.
CC: Our facility is amazing.  We have a 4,000 square foot indoor gaming arena that our teams use to practice and compete in.  We have 22 computers all with top of the line equipment and peripherals for our students to use and the facility is only usable by members of the team.  
ACR: Please share any unique qualities of your program (first one in state, emphasis on team).
CC: We were the first varsity esports program in Ohio and, at one point, had the largest collegiate indoor gaming arena in the country which was a great title to have.  Our university also has a minor in esports that you can add to any degree in hopes of helping you further your career within the field.
ACR: What advice do you have for prospective students wanting to pursue esports, as well as those specifically seeking esports scholarships?
CC: My advice for potential students is to study the game even more now than ever before.  Watching professional games and streams can benefit you more than playing the game at this point in your career.  Finally become a learning sponge, take everything your coach has to offer and use it to propel yourself forward.
ACR:  In what ways do participants in collegiate esports programs benefit?
CC: Our students receive all the perks of any student athlete.  They receive our team uniforms, access to our facility, the ability to access our trainers and much more!
ACR: Tell us about your goals for your program. (Do you expect to add more sports, scholarships, etc)
CC: Our goals have always been to grow the program, compete for championships and educate the community on what esports is all about.
ACR: From a competitive esports standpoint, what is the single most significant moment or accomplishment that stands out in your program's brief history?
CC: My most proud moment was our Overwatch team competing against teams considerably higher SR than them, winning and making it to playoffs.
Check out more interviews at Animation Career Review's Interview Series.