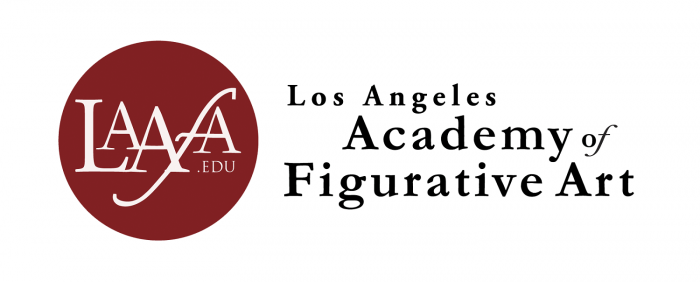 Interview with LAAFA Vice President, Holly Olin-Miller, and Director of Academic Affairs, Marty Kline
Los Angeles Academy of Figurative Art (LAAFA) has been offering an intimate learning experience to entertainment and fine art students for nearly two decades. With both BFA and certificate programs in Entertainment Art, LAAFA is known for its rigorous curriculum that falls heavy on fundamentals. 
Promising new students learn and often re-learn the foundations from the ground-up until they show mastery. They benefit from world-class artists-turned-faculty who are drawn from Los Angeles' enviable pool of artists and industry veterans. It's little wonder that within the entertainment arts industry, LAAFA graduates are reliably ready to hit the ground running in their careers thanks to the deep learning that is both encouraged and expected at LAAFA. 
For our latest interview, we had the pleasure of catching up with LAAFA's Vice President, Holly Olin-Miller, and Director of Academic Affairs, Marty Kline. Kline reflects the rich artistic diversity of his faculty colleagues at LAAFA, having enjoyed an exciting career as a Senior Visual Effects Art Director for Imageworks, production illustrator, and theme park designer for Walt Disney's WED Enterprises. Together, they answered the questions most pertinent to our readers. We hope you enjoy.
ACR:  Holly and Marty, thanks for participating in our latest interview. To start, tell us briefly about the origin of Los Angeles Academy of Figurative Art and what it seeks to do within the greater LA art community.
LAAFA: The Los Angeles Academy of Figurative Art was founded in 2002 with the intention to fulfill a need in the community by offering figurative classes that would be taught by professional and skilled artists. LAAFA built a strong reputation as a learning institution for foundational training that has expanded in providing accredited BFA Degrees and Atelier Certificates in Fine Art and Entertainment Art. 
We are recognized as one of the few and premier institutions imparting time-honored skills praised by contemporary figurative and entertainment artists, and are committed to providing the community with a place of learning where students can pursue their artistic goals and thrive in their art education. Within the art community of Los Angeles, LAAFA is a hub for fine artists, entertainment artists and educators, giving them a place to gather for classes, workshops, events and to exchange ideas.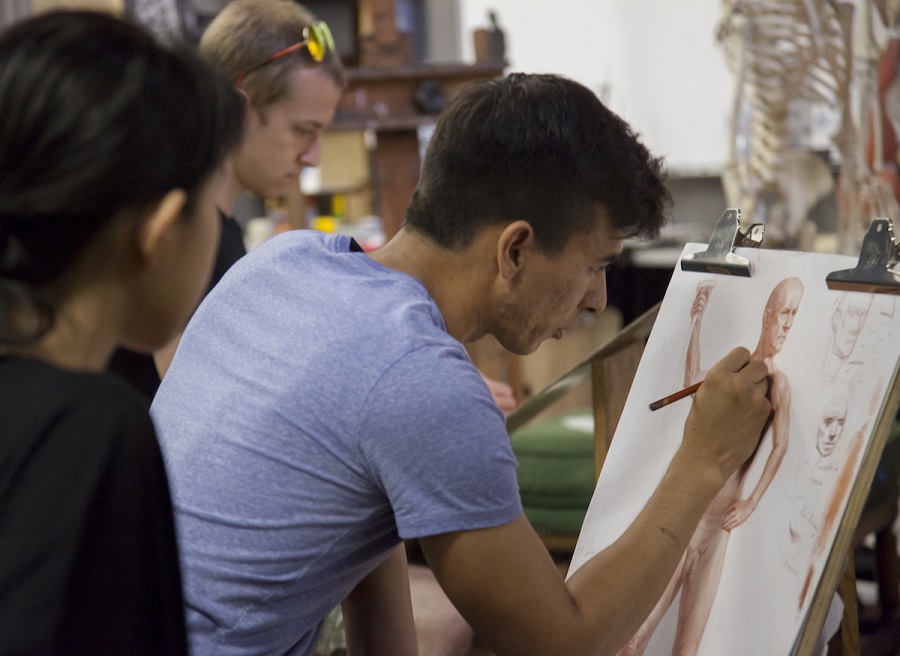 ACR:  Uniquely, LAAFA offers its high calibre education to students pursuing both the fine arts and entertainment arts. Does coupling the classical arts with the modern digital arts create a richer experience at the school?
LAAFA: We've long been aware that many of our fine art instructors spent a large portion of their creative time working in the entertainment arts. Studios recognize the extra qualities that a fine artist brings to their design development work. Seeing this, it seemed natural to open the entertainment art program to students who want to see a wider range of opportunities for their skills. 
Certainly, being in LA and surrounded by entertainment enterprises, we've found it easier to encourage the integration of both fields of art, although we don't see all that much difference in working on a portrait commission for a client or working on a creature design for a studio. We think the cross-disciplines of fine and entertainment art in the school environment greatly enhances the experience for all students and leads them to focus on the "story" they are trying to tell with art in either realm.
ACR:  Does the ever increasing convergence of art with technology impact how you educate young artists today?
LAAFA: Exposing students to the full scope of the art creation environment is a required task for any school of art. We don't think we are required to provide all the technology that art might use. It's not paints in tubes or drones in the sky that push the bounds of art, but rather artists trained in image-making and creative decision-making that will use the tools they find to create 21st century art. Our challenge is to keep the curriculum simultaneously grounded in foundation skills and open to technological possibilities. Ever more advanced computer tools simply become part of the future foundational skillset required of all artists.
ACR:  Students in the Entertainment Arts BFA can expect an intensive and rigorous education at LAAFA. What attributes distinguish it from BFAs in the entertainment arts elsewhere?
LAAFA: We believe LAAFA distinguishes itself from other BFA programs in that our programs include 18-months of intensive foundational training. We have been told that graduates from our school have a refined skillset that sets them apart from other art students. In addition, the small instructor-to-student ratio encourages communication and open dialogue within classes and outside. Our instructors maintain close ties to industry standard practices and expectations to help students create professional quality work throughout the program. Studentsalso have the opportunity to take exclusive industry workshops, visit studios, and learn first-hand how to work within a production pipeline.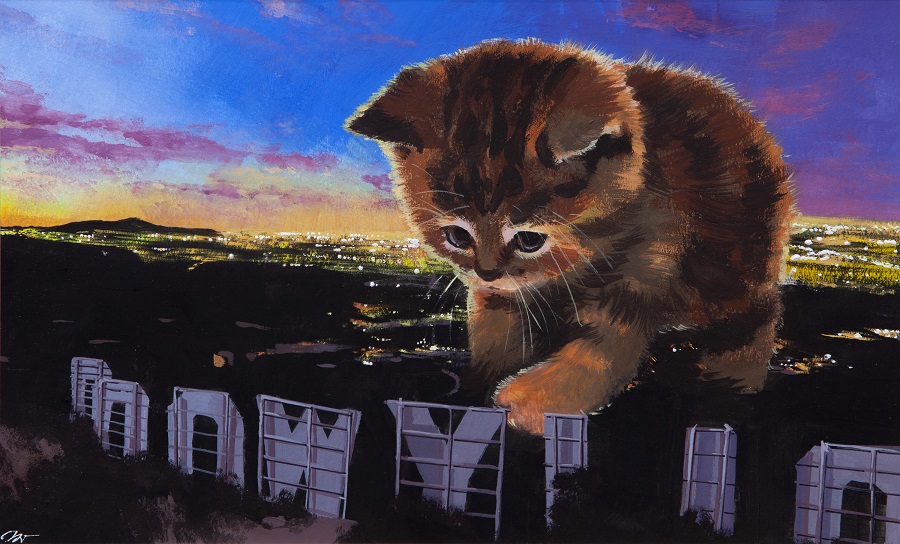 ACR:  There is no shortage of elective courses that enable students to hone in on particular areas of interest, as well. Tell us a bit about these opportunities.
LAAFA: We encourage students to take advantage of extension electives like advanced drawing, painting and sculpting, to polish their traditional skills. In addition, we create opportunities to take a selection of online courses and participate in a variety of workshops and events each quarter. We have an extended list of courses and instructors that rotate quarterly. I would suggest that readers check out our website for up-to-date information. It is important that emerging artists demonstrate a clear indication of the area that they desire to engage in, so the studios know what their goals are; however, they also need to be adaptable to opportunities that may present themselves along the way.
ACR: Do LAAFA students typically work collaboratively in the classroom?
LAAFA: The students work on classwork in a shared studio space that encourages interaction in solving the design and illustration problems generated in class. They have lab hours which we utilized to create group design endeavors. As a small school, our students are not pursuing a wide range of entertainment disciplines- the focus is design. We also have a unique partnership with an entertainment company that allows students to experience the full range of the creative process in a real production.
ACR:  Your faculty roster is enviable. How do you embark on selecting your instructors, and do you seek out convergent or divergent professional experiences, styles, and interests?
LAAFA: To find instructors, we scour the Hollywood guilds that use those skills and cast a wide net to attract artists from Film, TV, Games, and VFX. What is challenging is finding artists who are great teachers. That's not a skill that comes from fine or entertainment art training, but from life experience. We want instructors who can deal with a wide range of students and can communicate their knowledge clearly, succinctly and be responsive to the needs of the students. We depend on referrals, resumes, credits and interviews to find talented instructors. We seek out divergent talents in our instructors which can enrich the breadth and depth of the student experience.
ACR:  Marty, your exciting career as a maker, visual effects artist, and theme park designer for Walt Disney's Imagineering is one that I dare say few others can even contemplate. How have you leveraged your varied skillsets and interests to carve your artistic path and career?
Marty Kline: I've always had a wildly eclectic approach to creating things. A major factor in leaving Materials Science to pursue art was the realization that I would be making my career one of analyzing things rather than fabricating them. I had gone to Brooklyn Tech, an engineering high school, and found myself sand casting iron and machining parts in shop. I spent the summer before college working at metal spinning, an arcane way to shape metal that contributed to the camera covers for the Mariner spacecraft. So, I liked making things and all sorts of fabrication. Every job I've had, from Imagineering to optical visual effects to production illustration to art direction has benefited from my interest in the art of making things.
ACR:  And Holly, as Vice President of LAAFA I can imagine working alongside colleagues like Marty brings a vigor and sense of trailblazing new paths within higher art education. What is the culture within LAAFA like, and what do you enjoy most about it?
Holly Olin-Miller:  It is very unique when we know each student on a personal level. The students also become a tight-knit group that work alongside each other daily throughout each program. Plus, they stay in-touch well after graduation. Although the path may be long and demanding, at the heart of the school, we truly care about each student and want to see them develop and succeed as an artist. I enjoy the community that LAAFA has built throughout the years and the challenges that each day brings.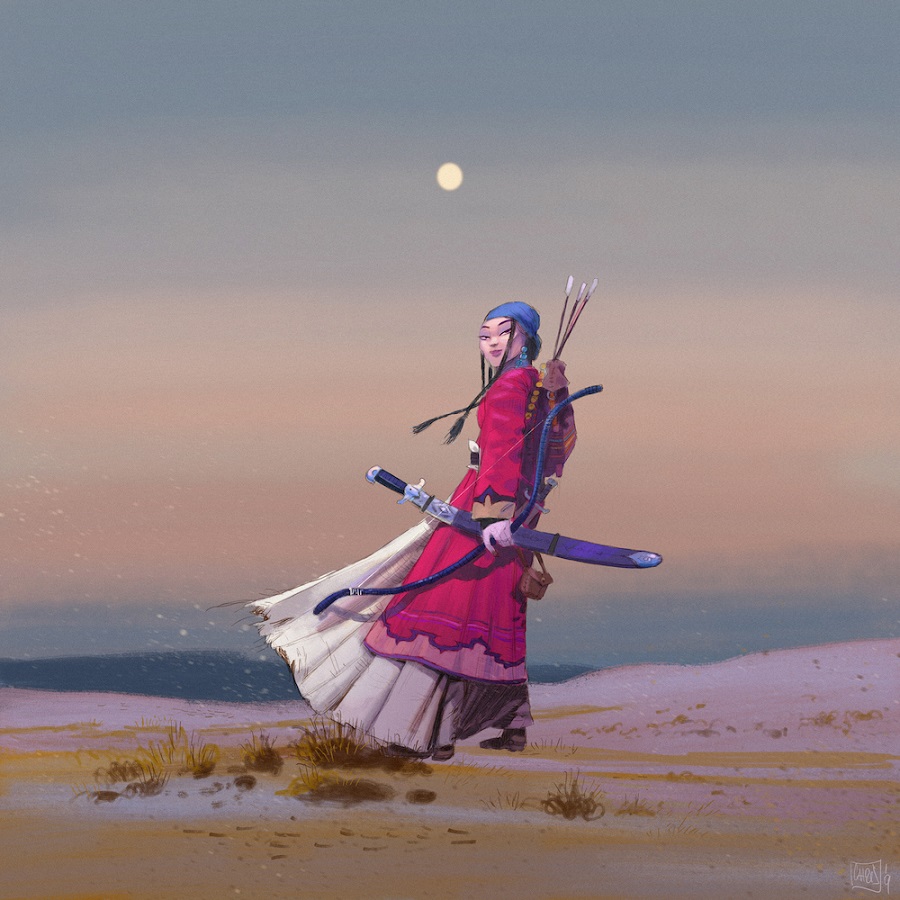 ACR:  Lastly, how do you want LAAFA's Entertainment Arts programs to impact the entertainment and greater arts communities?
LAAFA: We firmly believe that sending out graduates who are well versed in the fundamentals of image creation will prove to be an asset to whomever they eventually work for. Traditional art making tools have changed greatly over the generations and artists who understood the elements of image making were never at a loss to use these tools creatively. The rapidly changing and advancing array of digital tools that serve the entertainment arts require highly specific training and we realize along with our VFX teams that we could teach the buttons quickly, but we couldn't replace years of experience in color, composition, design, history and story that come from a foundational background. We want the industry to recognize that such an important foundational experience is nurtured in the graduates we send out into the creative market.
Check out more interviews at The Animation Career Review Interview Series.