Stéphane André serves as Chief Executive Officer of RUBIKA, La Grande École des Talents: Animation, Jeu Vidéo, et Design
Not far from the Belgium border sits one of France's newest and yet uniquely established schools of animation, video games, and design. RUBIKA- the Reference School of Animation, Video Games, and Design- was born from the unification of three distinct schools of higher education that each held considerable prestige in their respective fields of study. By integrating the schools under the singular RUBIKA umbrella in 2013, the new cooperative school could better meet the unique needs of regional industry. Meanwhile, students and faculty gained from the cumulative experiences and partnerships of each school while cross-polinating and collaborating with each other. 
Today, RUBIKA continues to grow under the leadership of its CEO, Stéphane André. With four campuses located on four continents, the school's global outlook is arguably unmatched. Amidst this growth, practice-based curriculums with an emphasis on serving the needs of the creative industries through a dynamic pedagogical approach remain the focus of the school. Rubika's programs of study vary in scope and duration, but each are intensive and rigorous with an emphasis on professional and personal growth that sets graduates up for career success. Foreign students should take note of the ample opportunities that abound on each of RUBIKA's campuses. For this spotlight interview, Stéphane André offers more insight to our readers. Enjoy!
ACR: Stéphane, RUBIKA was born when three existing schools combined under one umbrella. Why did they unify, and what makes RUBIKA stronger for integrating all three existing schools into one?
Stéphane André: RUBIKA was indeed born from the merger of three pioneering schools in their own fields: the Institut Supérieur de Design (1988), Supinfocom (Animation,1988) and Supinfogame (Video Game, 2001) — all of them created by the Chamber of Commerce and Industry of Grand Hainaut.
The integration of the three schools was particularly challenging. At the time the merger was decided, all three schools were strong and carrying their own personal culture. The Deans of each did not want to dilute each school's specificities, but at the same time RUBIKA was a chance to share strengths, build cross-fields programs and give more impact to our international aspirations. The staff, students and alumni were really passionate about the merge because they deeply cared about the school. Our challenge was — and still is — to show them the potential of a more collaborative and unified community.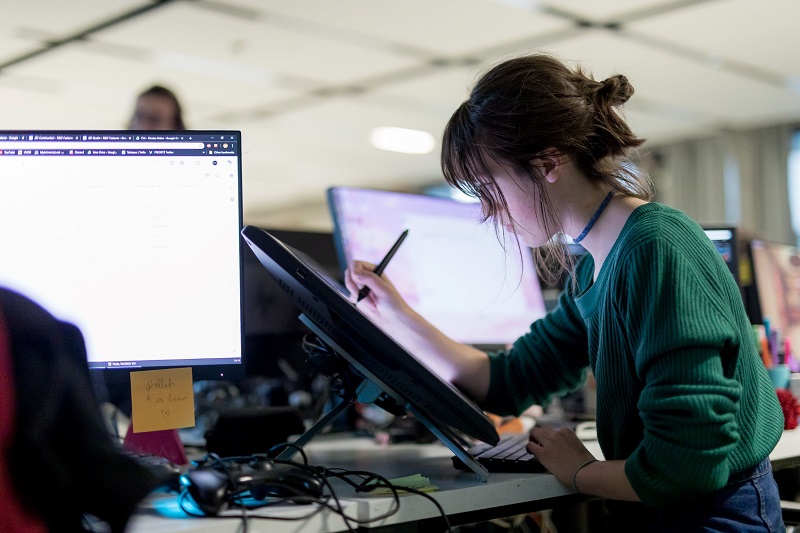 ACR: How do the animation, design, and game industries influence RUBIKA's curriculums?
SA: Most of our teachers are confirmed professional and thus are pleasing us with direct feedback. Our alumni are also very influential in the evolution of our programs, from sharing their own personal view on the curriculum to giving us suggestions. On top of that, professionals from the industry are regularly invited for special talks and seminars to help us keep an industry-focused and practical curriculum.
ACR:  On that subject, what are the most important attributes of RUBIKA's instructors and lecturers?
SA: First, professional experience is obviously a criterion for us to stick to our values. We like hybrid profiles who know the professional world in companies, but who also know how to be an educator. We also look for open-minded individuals. As an art school, our students and speakers are artists as such. Open-mindedness must be strong in order to be able to comprehend and frame the ideas of its young people. 
Our instructors are passionate. Their role is not only to teach our students, but to act as coaches and mentors. And lastly, gender is important. We were the first school in our sector in France to sign a charter of equity to protect our teachers and students.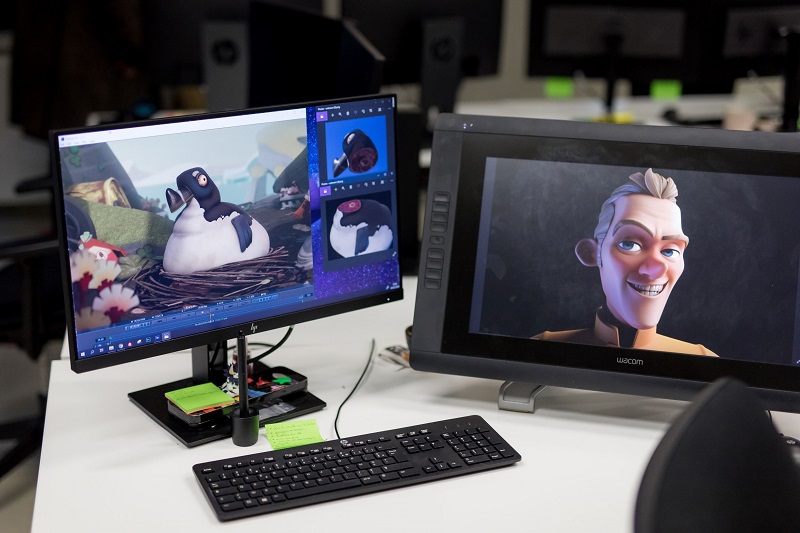 ACR: Collaboration is a key attribute of working in the creative industries. Do students typically work in teams?
SA:  Although students have independent projects, our school emphasizes experiential learning from the very first year of studies, so that students learn to work efficiently with others by focusing on their positive traits and exploring different points of view. 
The relationship between teamwork and creativity can be complicated. Collaborating with creatives who have a similar mindset but different skills is really pleasant. On the other hand, working with people who think differently (and might be even hard to collaborate with) has its own benefits: forms of creative disruption. What this means for a team is that our students need to understand how to have constructive conflict. 
The graduation projects transform the learning experience by having students work over a long period (about eight months) under conditions that simulate a professional studio — a highly effective way to master the soft skills employers are looking for. The teams are composed of six to eight students with different skills. This approach is designed to immerse students in the realities of their future careers.
ACR:  Your students will see many changes in their careers, both technological and market-driven. From a pedagogical approach, how do you balance the tools of the crafts with the fundamentals?
SA:  Simply by staying connected to professionals via meetings, studio visits and trade shows.They alert us to future needs and gaps they may encounter on the job market. We are also quite present abroad in order to understand better the technological needs which are very different from one country to another.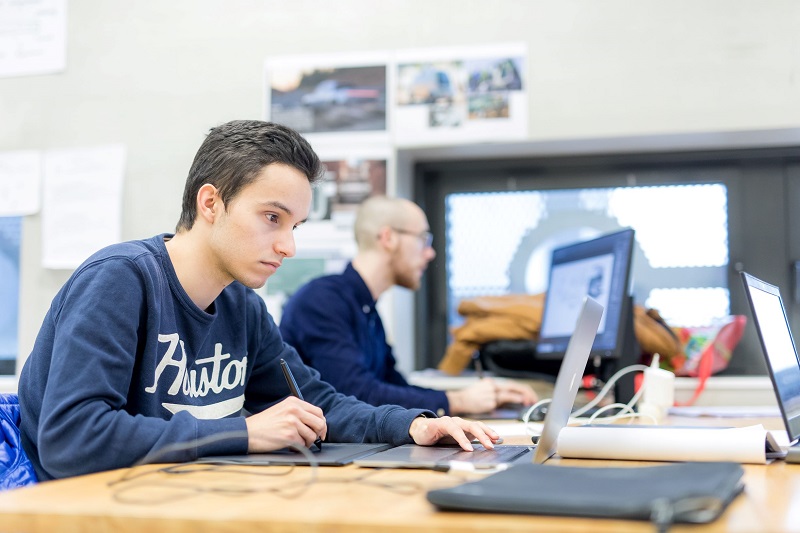 ACR: Speaking of tools and technology, your students at the Valenciennes campus take advantage of state-of-the-art facilities that include a 3D amphitheatre, VR space, a fablab, and much more. How important is this to the learning experience?
SA:  Each year, our school invests nearly 1 million euros in the purchase of computer equipment like computers, consoles, renderfarms, etc, and the renewal of software licenses or the acquisition of new equipment. We have our own GPU render farm, allowing our students to work in real time. We take deep care to guarantee our students an optimal working environment that is in line with the expected professional world they will enter.
ACR:  In a short time, your students and graduates have won many awards and accolades. What are some of the competitions that RUBIKA students participate in?
SA:  In animation, over the last 5 years we have won for the 4th time the prize for the best student project at SIGGRAPH 2016, 2018, 2019 and 2020. Moreover, in 2019, one of our projects won the Jury Prize SIGGRAPH. For example, our projects won around 56 awards in 2019.  We have not always been allowed to broadcast the information, or even show the projects before 1 or 2 years, because they are touring in many festivals. Yet we are very proud of our students and the image they convey internationally.
ACR:  What do you look for when determining which student applicants will make a good fit at RUBIKA?
SA:  The best way for a student to show his/her potential is through a personal portfolio. With that being said, personality and behaviour are also two very important criteria. More than the curriculum vitae, it is the interview that showcases who the student is as a person, and whether or not he/she can fit into the school core educational values. Personality is more important than anything else. A very talented candidate can be rejected if we consider his/her personality is not in line with our philosophy and culture.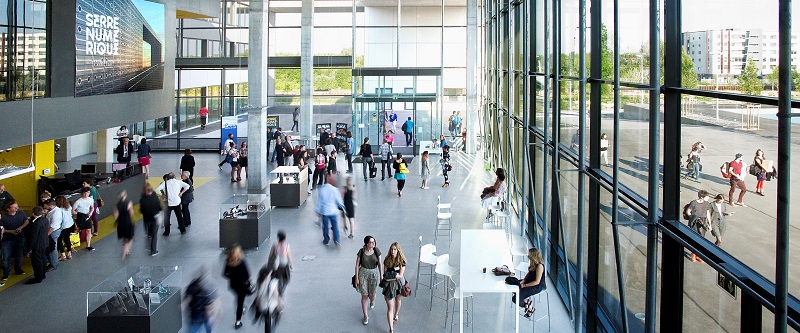 ACR: I do not want to neglect the Preparatory Classes available to students who need additional groundings in the arts and design, or the Summer Program for international students, and the 4-day Séjour Découverte for younger prospective students. Give us more insight into these unique opportunities at RUBIKA.
SA:  Our pedagogical stays are really important for young people. Our purpose is to help them find their right path - meaning the fields where they will feel pleasure and be outstanding. We offer 3 different stays: the discovery stay, the introductory stay, and the entrance exam preparatory stay. These 3 stays allow a better understanding of what our school offers, allowing young people to quickly find out if this is what they want to do later on. They are often passionate about drawing and dream of being able to enter the school to perfect this. Once again we are on artist profiles.
We also organize summer classes that give foreign students the opportunity to come and study with us and RUBIKA students for 3 weeks in the summer. This allows us to immerse our students in an international environment and to discover other cultures. They also have the possibility to do 1 or 2 semesters abroad during their studies. We have exchanges all over the world. 
ACR: In addition to global student exchanges, RUBIKA has 4 campuses around the world: in France, Canada, India, and Kenya. How do you determine in which locations to expand into?
SA:  Mostly what we have done and will continue to do is to penetrate promising markets in the fields of animation, video game or design. This implies an in-depth market study. We rely on local studios to identify the needs of the market and training requirements. We also take a close look at the existing schools in an area, not only to gauge the competition but also to evaluate our legitimacy and search potential partners. All of this takes time but it is important for us to find a partner that shares our values and dedication. Then we co-construct a training program.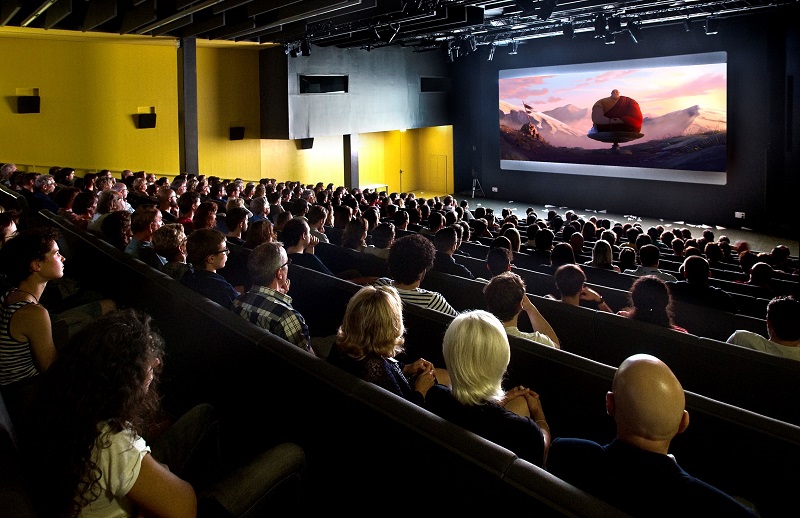 ACR:  Lastly Stéphane, what are the challenges you face moving forward, and what do you enjoy about guiding RUBIKA through this exciting period of growth?
SA:  RUBIKA has three main challenges to tackle. The first is to find the right equilibrium between the market's demands (which evolves quickly) and students' aspirations. The second is to successfully pursue our international development strategy. We want our students to nurture their creativity by discovering new cultures and associating with people having different points of view. Last but not least, our school needs to focus on day-to-day improvement. We do not want to rest on our laurels but continue working towards new achievements or innovation. Easy to say but more difficult to put in practice. 
One key is to remain agile and to focus on our students' personal fulfillment and professional success. Millennials and younger generations can be a challenge to understand but it pays to understand their perspective. In order to tackle these challenges, we know we can count on our team, students, teachers, and professional partners. We are lucky!
Check out more interviews at Animation Career Review's Interview Series.