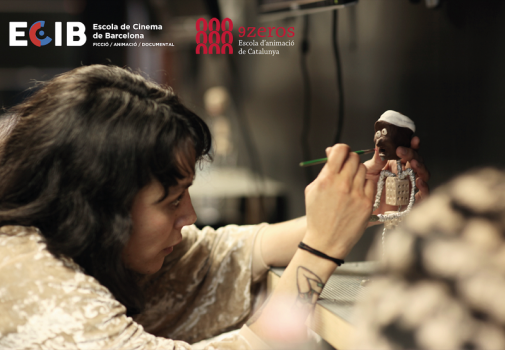 Laura Tey oversees ECIB's Animation program and is an animation scriptwriter and showrunner
Situated between the striking Montserrat mountain range and the Mediterranean Sea sits Barcelona, the Catalan capital and a cultural hub for Spain as a whole. For decades, the city has also been home to numerous animation and film studios which require a robust workforce. Enter Escola de Cinema de Barcelona (ECIB), which was founded 25 years ago. Its variety of animation offerings in 2D, 3D, stop motion, and concept art cater to both novices and working professionals alike: there are introductory courses alongside master level options and a 3-year diploma program. 
No matter which animation program you explore at ECIB, expect a rigorous curriculum that combines theory with practice. Students take advantage of the school's state-of-the-art facilities and, crucially, instructors who are currently working in the industry. Laura Tey is Head of ECIB's Animation programs. As a showrunner (TV producer) and animation script writer herself, Tey brings her direct industry experience to the classroom. For this interview, we ask Tey about ECIB's approach to animation as well as the many opportunities that present themselves to graduates. Enjoy!
ACR: Laura, ECIB is well known for producing industry-ready animators and boasts high job placement ratings. What are the key differentiators of your animation programs compared to others?
Laura Tey: Our teachers and coordinators are all professionals that currently work in the animation industry, so we are up to date and ready to catch up with the latest trends in all areas. We all have first-hand information on how producer companies work and what they need. This is of course something our students benefit from, as do the producers who are confident our students will be prepared for the different jobs and tasks they need them to perform.
We also provide our students with an artistic perspective of the art of animation. Each year, we invite well known artists such as Peter Lord, Marc Osborne, the Quay brothers, Piotr Dumala, Sebastien Laudenbach, as well as animators, character designers, riggers and other specialists working for companies like Pixar, On Animation and Weta. Some of these professionals give classes within our courses as guest lecturers. The artistic vision of these professionals and their insight of the industry is extremely inspiring to our students.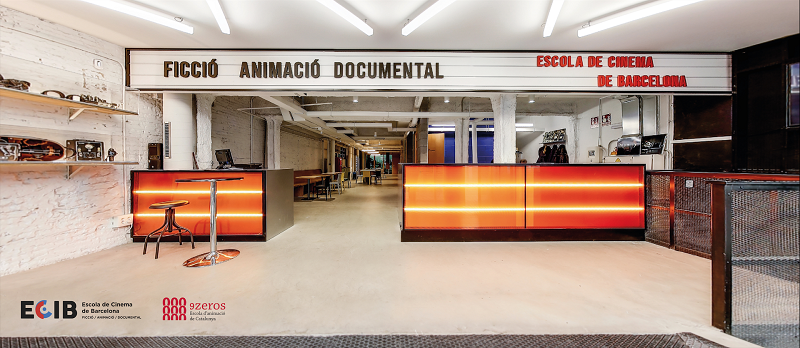 ACR:  There's no shortage of options for animation students at ECIB with programs in 2D, 3D, stop motion and even concept art...
LT:  Something our students especially appreciate is the fact that we offer global training in all animation disciplines.  As we see it, this gives our students a broad knowledge that highly contributes to their careers- whatever their final specialty. We are always assessing our educational programs to improve them and continue to offer the best training. We create new courses where we see industry necessities. For example, we have recently created the Concept Art and Character Design and the 3D Modelling in Zbrush Masters, which are highly specialized.
Storytelling will be storytelling, and the principles of animation remain the same so we value traditional animation and our students start with a pencil and a pegged paper. But we also value the new ways of the industry and everything that the digital world has to offer. We use different programs and digital media so that our students are also competent with them.
ACR: How does ECIB fit into the animation landscape in Barcelona and Catalonia?
LT:  Catalonia has a long tradition in animation that dates back to the 1970s. Barcelona is also home to gaming companies and 3D in general. All subjects at ECIB are focused on the artistic aspects and how the industry needs those to work. When students graduate from our 3-year animation diploma program, they have an understanding of the industry as a whole. We guide them on how and where to look for jobs, we attend festivals with them like Annecy, and we provide them with the possibility of internships in Catalan-based companies with which we already collaborate.
El Ranchito VFX, for example, opens the range of possibilities for 3D talent here. Our 3D department, coordinated by Marcello Álvarez, is highly active in research because being prepared and up to date with the industry is most important to us.
Some of the specialties allow you to work abroad from home, but many other companies will ask you to work in-house. Projects in animation have always involved companies from different countries working together so we advise our students to travel and work in other countries as well. In addition to Spain, Europe and Canada is where our students typically end up working.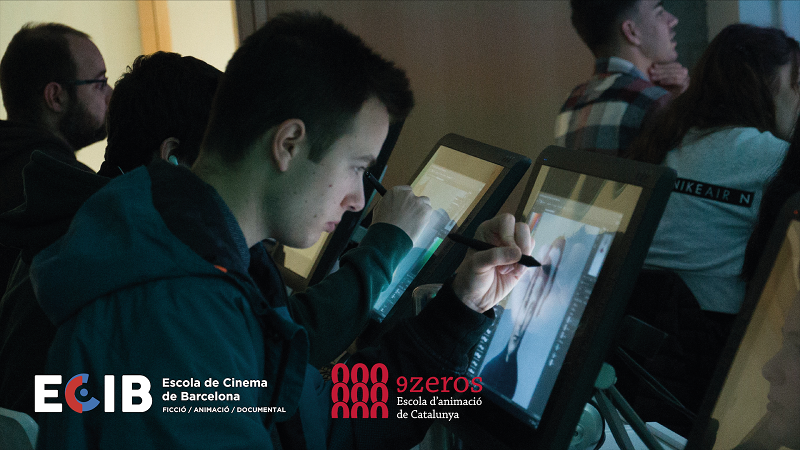 ACR: You mentioned the 3-year Diploma in Animation program, which poises students for success in industry. Tell us a bit about it.
LT:  In our courses, theory is learned through practice. There's an evolution year after year in every discipline, with increasing complexity. Each student works on his or her own small project, but there are a number of projects in which all students are involved like the Christmas short film which students create together along with the students of the live action branch of the school, and the second and third year short films.
(Collaboration) is a particularly important part of our training because that's what animation is about. Not only do students put everything they learned into practice and are confronted with the challenges of production, but they learn something which is paramount and every producer will want from them: teamwork and communication skills. Without that, you're hardly going to make it in the animation industry. The short films they produce when they finish the diploma is not only something they are proud of and include in their reel and portfolio, but it represents the experience of what animation is all about.
ACR:  Are there other points of collaboration between the live action/cinema and animation disciplines at ECIB?
LT:  Yes, there are. Students of each department coexist in the same facilities, so they are free to seek each other's help for their projects… and they do! Animation and live action direction students here also share a subject in the first year of the diploma and attend audiovisual language classes. In the second year, the live action direction students are in charge of ECIB's Christmas short film, where animation must be included. This means second year animation students already have a proper commission with a deadline. Live action students don't usually understand the complexity of animation, so animation students have to come up with solutions to what live action students ask of them. This is a very valuable experience for both groups: live action students learn how animation works, and animation students learn to deal with their first commission.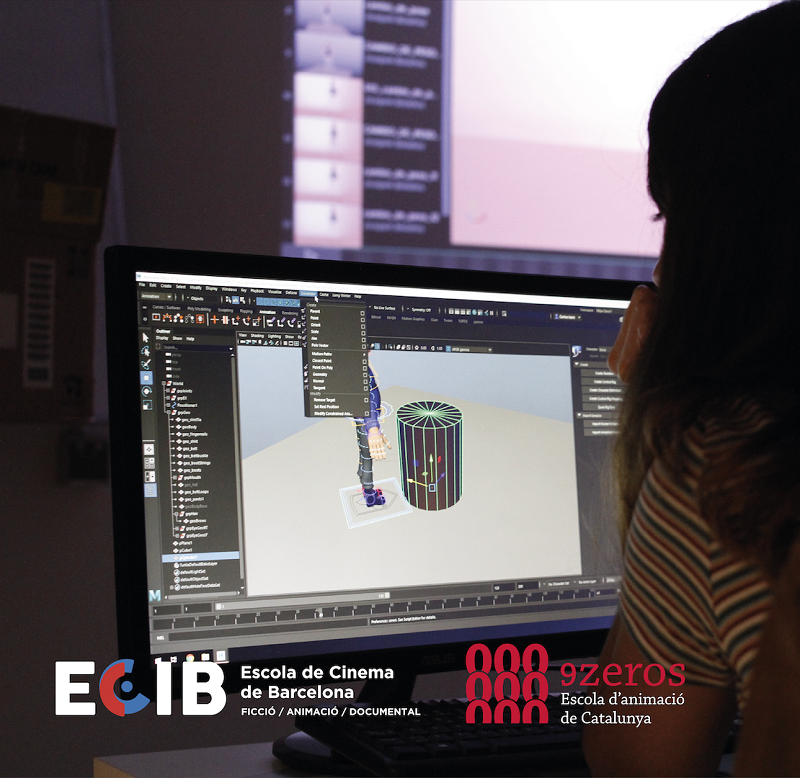 ACR: ECIB also offers masters courses in 2D, 3D, stop motion, and concept art for those looking to strengthen their skills and boost their portfolios. Who is the ideal candidate for entry into these programs, and what are graduate outcomes? 
LT:  The masters are accessible regardless of having or not having undergraduate degrees. Candidates must apply with a CV, a letter of intention, and a reel or portfolio with proven experience in the field they are applying for. What we want to see is if they have a certain level of artistic/drawing skills and some animation experience. These masters courses require lots of investment in terms of time and effort from the students. They must work hard. We provide them with all the tools and expertise that our highly qualified teachers have. 
Students in each of these masters programs must complete a final project. For Short Film and 2D masters, this is a short film. It is a supervised reel with final exercises for the 3D masters students. And it's a complete portfolio for the Concept Art & Character Design master students. When students finish, not only have they something to show as they seek job opportunities -sometimes even an awarded short film- but they are capable of continuing to work in their chosen branch on their own. As with any other artistic discipline, you never stop progressing and learning but you will have been provided with all the tools you need to do so.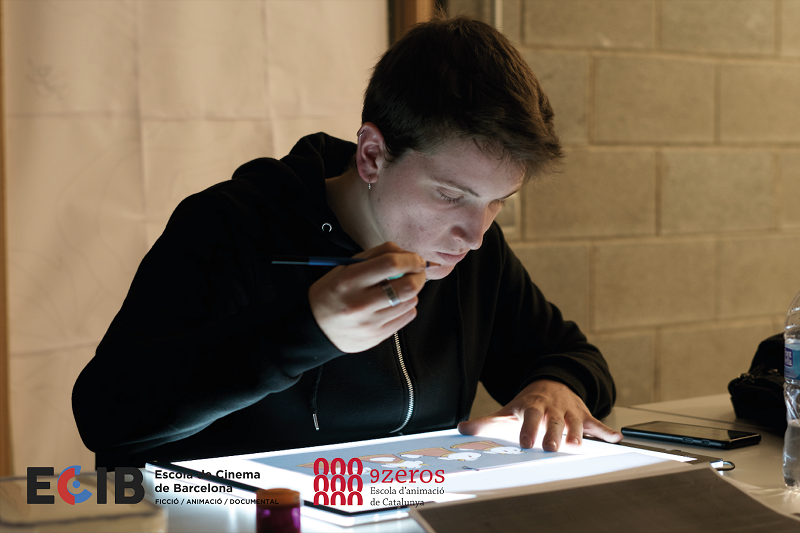 ACR: Then there are the Introductory Course in 2D Animation and an Initiation Course in Stop Motion Animation. Who is the target student for these programs of study?
LT:  The scope is wide. Many applicants want to be in the 2D and Stop Motion masters programs and already possess solid artistic skills but haven't tried animation before. The introductory and initiation courses will prepare them to be at a similar starting point as their fellow students applying to the masters programs.
But there are also students who want insight into animation and are curious... maybe they will decide to study animation. And others still may already be professionals who think that animation can add additional value to their work- these include advertising artists, live action directors or visual artists in general.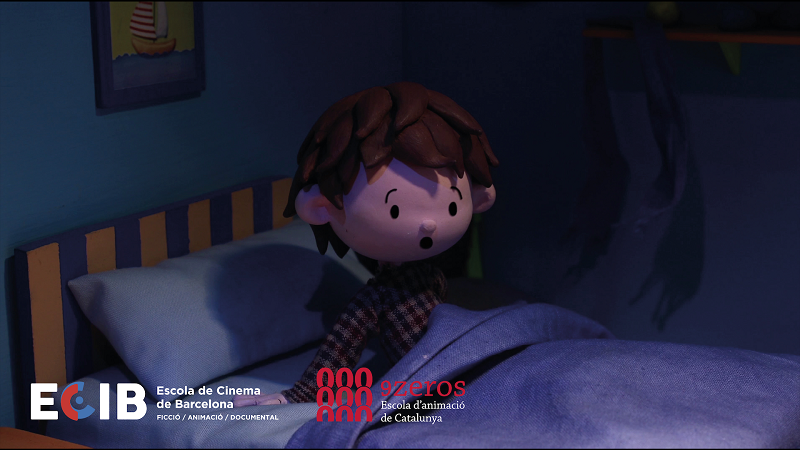 ACR:  What software do your students leverage, Laura?
LT:  All of the main software that industry uses is available to our students: Maya, ZBrush, Harmony Toon Boom, After Effects, Blender and Unreal, among others. We also have 13 and 22 Wacom Cintiqs for digital illustration and animation. We also have all the necessary equipment to support them, as well as studios for stop motion and short films along with the required photography material.
ACR: You and your colleagues are all working professionals in the animation field and bring decades of experience to the classroom. What skills have proven to be the most important in your own career and how do you impart those on to your students?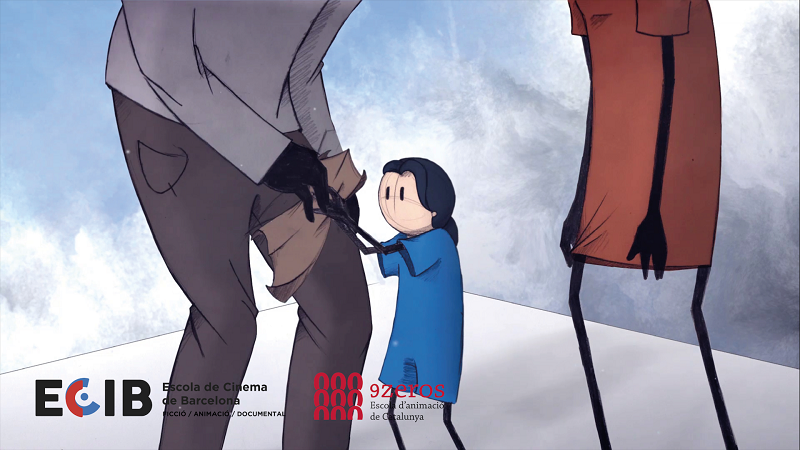 LT:  Being a project manager and a showrunner, I've learned so much of every stage of the development and making of a project. This has given me a global vision that I'd like the students also to have no matter the specialty they end up working in. Animation means teamwork. Even if you are writing or drawing at home in your studio, there is someone before and someone after you that will continue the work. If you understand their work too, your own work will be better.
In this industry, we all have opinions on creative matters, but in the end someone has to make the decisions. I have my own ideas, of course, and sometimes I make the call. But I don't mind accepting the ideas of others; it's rewarding. You have to know how to ask people for retakes and changes as much as you have to learn how to accept them yourself. And the sooner you learn this, the better. This is something we teach our students, but something they really learn while doing. That's why the short films are so important in the learning process in our courses.
Along those same lines, I enjoy every project I work on... I really do. Even if at the beginning I thought I wouldn't, I have always ended up working enthusiastically in each series I've been involved in and learned from every professional around. And this is the good part of this profession!
ACR: Where might we find ECIB alumni working today, and do they play a role in the education that current students receive?
LT:  We have a number of students working in 2D and 3D animation for Catalan-based studios, as well as stop motion animators at Aardman (UK), 3D animators in On Animation and Reel FX (Canada), Jellyfish and Digital domain (UK) or Weta in New Zealand, among others. Some of them have even established their own studios in Barcelona.
All of the great professionals that came out of our school can contribute so much to our students. We have animator Albert Miarnau (Scooby, Tadeo Jones 2, Capture the Flag), layout artist Elena Vallverdú (Sonic, Aquaman, Tomb Raider), Chema del Fresno (Jungle book, Lion King, X-Men; Avengers Infinity War) and concept artist Dani Cánovas (Filly, Game development) on board as teachers and guest lecturers, and will surely have more. We are proud of them!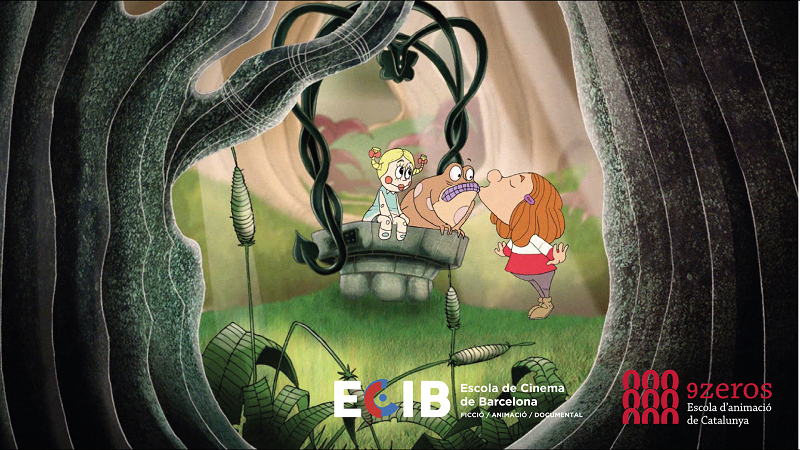 ACR: Lastly, Laura, what do you value most about your role as Head of Animation at ECIB, and where do you want to see the programs go in future?
LT:  As a project manager and showrunner in the industry, my job is helping every part of the series to work at its best and go in one direction. This means helping each professional make the best of their work- whether they are writers, character designers, animators, storyboarders, etc. At ECIB, that's precisely my aim, too! With the help of fellow teachers, colleagues at the animation department and staff at the school, we want to allow our students to be the best version of themselves. 
The students also give me much. They bring their energy, their expectations, their creative capacity. It's exciting! As well as the teachers. In my case, I work closely with Claudi Sorribas and Toni Torronteras, the coordinators of our Stop Motion and 2D areas. Working with these extraordinary people is so great. As I said before, once you begin something you want to make it the best it can be. That means focusing on what is best for our students by continually improving our teaching, and ultimately for them to have happy, fulfilled lives in animation.
Check out more interviews at Animation Career Review's Interview Series.