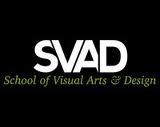 The University of Central Florida is a large, national research institution situated in the entertainment hub of Orlando. With a variety of compelling programs, courses, faculty and infrastructure for animation and visual effects students, UCF's School of Visual Arts & Design (SVAD) is among the most well-rounded and well-respected of any state university in the country. Despite some 50,000 fellow UCF students, SVAD students are a tight-knit crew who work tirelessly to perfect modeling, animating, editing and more- often pulling long hours in the labs to finish projects or help fellow classmates.
We were eager to learn more about the UCF's programs for our latest spotlight Q&A, and instructor Matt Dombrowski graciously sat down to answer a few of our questions. A UCF graduate himself, Dombrowski's own freelancing work includes projects for local titans like Disney and the Orlando Magic. He explains how merging the boundaries of the arts and technology make for better animators at UCF. (This interview, done via email, has been edited for length & clarity).
ACR: Matt, you are an accomplished working animator and visual effects artist. What compelled you to teach at UCF?
MD: Teaching is truly a passion of mine. I have had the privilege to work for various clients in the graphics industry. While the industry was challenging and pushed my creativity, I found that teaching the future innovators of tomorrow to be more compelling. UCF's School of Visual Arts and Design was a great choice due to the various mediums that we cover within our school. In addition, I enjoying waking up each and everyday to come to work for SVAD and UCF. This is how I knew teaching was the career for me.
ACR: Tell us about the Emerging Media programs that include Character Animation and Visual Art concentrations.
MD: SVAD's goal is about merging the lines of creativity. We believe that in this day and age an artist shouldn't have to only be a painter, a web designer, or an animator. Having a combination of all these skills will allow the students to easily integrate themselves into the professional industry.
Along with our diverse fields of study, our faculty has experience in a variety of mediums and industries. This allows for cross collaboration, thus creating innovative new art forms. SVAD students have a choice in various fields of study, and within those majors they can specialize in one specific area or utilize what they learn from a variety of diverse mediums. Having this variety is rare, especially for a state university. Students' will be able to master their personal creativity, while also receiving an amazing education at a research university.
ACR: How does UCF keep up with the constant technological evolution of the industry?
MD: You are absolutely right- technology constantly evolves. This is why we do not focus only on the latest and greatest computer programs (don't worry though, we teach those as well). We focus on the philosophy and principles of fine art and creativity. Having a strong artistic core will help each of our students, not only obtain a job in the creative industry, but make sure they have a long, fruitful career with in it.
ACR: Does the liberal arts core help your students become better narrators and, thus, artists?
MD: Depending on the area of study, art can absolutely be the ultimate in visual communication. One of the advantages of being at a state university is that our students get a variety of course options. They have the opportunity to minor in other majors such as advertising, marketing, computer science. Taking classes in art history, sociology and psychology also can help expand the creativity of an up a coming artistic innovator. 
ACR: Recently, the student film Squeaky Business took top honors as the Best Animated Short at the New Hope Film Festival.  Congrats!
MD: We are all very proud of our students and their various accomplishments. Each and every one of our animation students work tirelessly to create the highest possible quality of art. (They) have been fortunate enough to exhibit in a variety of film festivals and international gallery events.
Having a successful career in this field is not only about hard work, but also about being able to get along with a variety of people. We encourage students to network with other up and coming and established animators. Whether this is through SIGGRAPH, AIGA, GDSA, film festivals or attending various gallery openings and workshops, our students are eager to support the School of Visual Arts and Design. Indeed, the old adage is true; it's all about connections and who you know!
ACR: How do you prepare students to make the leap between the classroom and what they will find in their careers?
MD: We encourage all students to explore internship opportunities. Often times, students will receive credit if they procure an internship during their tenor at UCF. Our curriculum and projects are also geared toward understanding historical and current design practices. Many of our former School of Visual Arts and design students are employed at Electronic Arts, Disney, Lockheed Martin, Orland Magic, N-space, and Infinity Ward to name a few.
ACR: Speaking of internships, is the city of Orlando an extension of the classroom?
MD:  Orlando is definitely an underrated area when it comes to computer graphics. When people first think of the Orlando area they think of Walt Disney World. Though there are job opportunities there for our students, there are so many more varieties of jobs in this industry they can obtain. For instance, Orlando is a large hub for military simulation.
ACR: Any last words of wisdom to share with prospective students?
MD: I, myself, am a former UCF graduate. What I can tell you is that there are some exciting things happening here at the School of Visual Arts and Design in the next few years. We have an extremely diverse staff focusing on film, animation, traditional arts and graphic design. We are not only educators but, each and every one of us is a professional in our field. 
UCF stands for opportunity: by becoming a Knight, you will have the ability to be a part of one of the most exciting universities in the country. Come out and check our stunning campus and amazing SVAD program… and go Knights!
ACR:  Matt, thanks for participating and telling us more about UCF's program!
MD: Thank you for the opportunity to promote our great program here at UCF.
Check out more interviews at The Animation Career Review Interview Series.