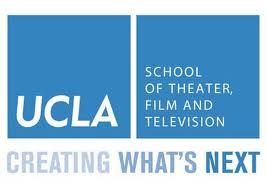 The professional programs in UCLA's School of Theater, Film and Television act as a sister program to the university's renowned MFA, offering post-graduates the ability to learn from the best through a non-degree granting certification. Affordable courses in Screenwriting, Producing and Writing for Television have been luring students for nearly two decades- many of which now offer an online alternative for those far from the Los Angeles campus.
A new 10-week course titled Interactivity: Video Game Design & Development was added to the line-up this fall which caught our attention here at ACR. Industry veterans Marianne Krawczyk and Whitney Wade teach the new course, guiding students through the creative and production aspects of the video game industry. Both women, widely regarded for their roles in the benchmark franchise God of War as lead writer and producer respectively, bring with them ample acumen and enthusiasm.
Eager to learn more about the new offering on campus at UCLA, we caught up with the Director of Professional Programs at UCLA, Joe Rosenberg. Previous to his new role at UCLA, Rosenberg was a top Hollywood talent agent representing A-list directors over the years including Ridley Scott and David Fincher. We spoke with Rosenberg via phone for our latest Q&A. Enjoy! (This interview, done via phone, has been minimally edited for clarity).

ACR:  Joe, what's the biggest advantage to taking a professional program course in Film & Television at UCLA?

Joe Rosenberg:  Naturally, we have a very strong academic program. But not everyone has the time or money to pursue an MFA. The idea of teaching from a practical perspective- that is, educating to the job in the professional programs- is incredibly beneficial to our students and the community. Our job is to provide the tools specific to the courses you study so that when you finish you can connect out to the entertainment world with an understanding of what it takes to be successful in Hollywood.

ACR:  The latest addition to this unique line-up is a course in video game design & development taught by Marianne Krawczyk and Whitney Wade. How did you decide this was a course ripe for offering?

JR:  I have to give credit to my colleague Brian Fagan (Assoc. Director, Professional Programs). Last year, we offered several evenings on gaming development and design. Brian came to me and said he believed there could be an expanded version in the form of a course. That initiated a discussion and we agreed there was a 10 week course for starters. It may certainly expand in the future.

ACR:  What are some of the more unique attributes of the course?

JR: This is going to be a course that focuses not just on development but also on production- what a producer does, how they inspire, how they lead; putting those elements together.  Our job is to make students understand that while this is an art form, it's a business as well. You have to make money. Whitney comes from that world. We have the best of both worlds with Marianne being from the creative side and Whitney from the production end.

ACR:  Where do you want all students to be at the end of the 10 weeks?

JR: We'd like students to make something. There has to be something practical and hands on. In our screenwriting program, students write two original screenplays. In our TV program, they write two original pilots. For the Video Game Design & Development, they create their own Greenlight Game proposal. I'm hoping we help students connect to the business world, as well. As a former agent, I feel like that's my job. They come here to UCLA for that.

ACR:  Speaking of your former life as a Hollywood agent, what similarities or differences do you see between the film and video game industries?

JR:  At the end of the day, it's all about an incredible story. Whether you are developing a film, TV series or a video game, you have to start with a great story to make a great piece of content. As far as what medium and how it's delivered, it's almost a secondary matter. Specific to the game industry, this is a super fast growing business. The numbers were around $11B in sales last year. It's a preferred choice of entertainment.

ACR:  The film industry has seen major changes in recent years with the advent of crowd-funding and independent films making a strong comeback. Is the video game industry likewise ripe for both high-expenditure AAA titles as well as smaller games from boutique studios?

JR:  I think there's room for both. As with film and TV, there's going to be a need for big titles (in video games). It's about standing out in a very crowded field. There's also room for the new and innovative. It's how we grow our next generation of creators. At UCLA, it's our job to make both available to the student and support their vision.

ACR:  Joe, it's been a pleasure learning about the latest Professional Program offering at UCLA. Looking forward to watching it progress!

JR:  Thanks, Bonnie.
Check out more interviews at Animation Career Review's Interview Series.