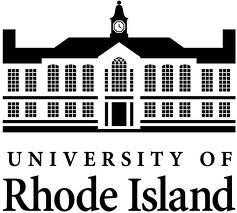 Degrees Offered: B. A., B. F. A. Art Studio with Concentration in Digital Art and Design

Tuition Information: Undergraduate residents $9,824, nonresidents $25,912 for the 2012 – 2013 school year.  Tuition does not include fees of $1,542 per year.
Contact Information:
Kingston, RI 02881
401.874.1000
ww2.uri.edu/
Scope of Program:
University of Rhode Island students who choose the Digital Art and Design Concentration complete coursework in drawing, photography, 2D and 3D studio, photography, art history, digital image processing, 2D animation, web design scripting, 2D and 3D animation rendering, 3D modeling and texturing, net art, waypoints and 3D interactive game development.  All students must pass a sophomore year review.
Students in the Digital Art and Design concentration may join the 3D Group for Interactive Visualization, which offers opportunities to participate in collaborative projects and internships.  Art, merit and need-based scholarships are available.