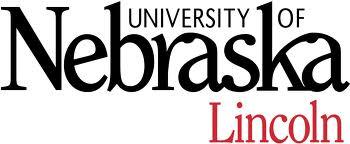 If you think that animators are only produced in costly art schools or a few venerable institutions that call Los Angeles or New York home, you haven't been following what one Midwestern school is up to. It may seem unlikely that the land of corn and football harbors an exciting new media department, but it's true. With Johnny Carson as one of its legendary alums and benefactors, the University of Nebraska at Lincoln has a premier theater and film department smack in the middle of the country with a compelling animation and visual effects program virtually tailored to each student.
The Johnny Carson School of Theater & Film at UNL hosts the budding program that is taking hold thanks in no small part to the university's supercomputer, an in-the-making $80M Innovation Campus and a CG artist with considerable experience. Steve Kolbe left behind the frenetic pace of life as a CG artist to grow UNL's program in his home state as an Assistant Professor of Visual Effects. Having served as a layout technical director on Jimmy Neutron: Boy Genius and a visual effects supervisor on Kung Fu Panda, Kolbe brings a host of enviable work experience to his classes.  To learn about UNL's tailored CG and visual effects program, we spoke with Kolbe for our latest feature Q&A. (This phone interview has been edited for length & clarity).
ACR: Steve, thanks for participating in our latest Q&A. You have a very diverse background. How did you find yourself teaching CG and virtual effects at UNL's Johnny Carson School of Theater and Film?
SK: It helps that I grew up in Nebraska, but I actually went to school at the University of Kansas with a degree in Advertising and Graphic Design. After doing that for a while, I realized that I didn't quite like the client-side as much as I did the post-side. So when friends of mine started their own production company I went and did that with them. That was the mid 90's and I taught myself CG while serving as an assistant editor. I had the opportunity there to do everything. That's the great thing about working for a small studio- you learn everything because you have to. I try to get my students into that.
I eventually plateaued and decided to go to the Art Institute of Dallas where I formally studied CG and got hooked up with the Jimmy Neutron feature. I became a director on the Boz series with a huge, award winning animation/post house called Reel FX in Dallas. I did a ton of work for DreamWorks there… Shrek, Kung Fu Panda and a lot of other stuff. I also moved all over from LA to India but I wanted to move back to the Midwest once I had a family and I also wanted to give back by teaching. UNL's program was the perfect fit.
ACR: Tell us about the BFA in Film & New Media at Nebraska…
SK: Our program is still very young. The Johnny Carson Theater & Film School began with a live action focus a little more than a decade ago.  I've been here for 3 years to develop the program beyond live action. I try to mentor my animation students individually, whether they want to do CG or stop motion or whatever. Having a maximum of 12 students in my classes allows me to really cater to their needs. Students can get as specific as they want in the major, so that leaves us open to interpretation. They can be into visual effects, editing, writing or whatever it is… we have the ability to do that because it's a small department.
ACR: You're a great example of the wide skillset required in the industry today. Is that something you try to impart on your students?
SK: Absolutely. The average student wants to direct their own animation or movie or music video. We encourage them to work towards (their goals), however they need to first break into the industry before they can accomplish them. Then, they need to excel in a very competitive industry… it's one thing to get a job and another to keep that job. The ones that remain employed are those that learn quickly and learn other skillsets beyond what their department offers. (At UNL), we try to get them to do that. If you want to be an editor, great but learn sound mixing and recording as well. Keep as many doors open as possible, not just one.
ACR:  I hear your students take a variety of courses in film production, sound, special effects and more…
SK: They do. I believe it gives them a distinct advantage. It's really important to be well rounded in a creative industry. I push my students to take classes slightly out of their comfort zone to broaden their horizons and minds. Our graduates find work because they have that ability to think quickly on their feet. The Johnny Carson BFA in New Media is a sister to the Performance school so every student has to take at least one acting class as a film student. It gets them out of their bubbles, interacting with other performance majors who they will eventually come to rely on to create their own films. Everyone that works with our students agrees that it makes for better animators and directors.
ACR: Are your students required to create any specific projects?
SK: In Film 1 and 2 they all do required group projects. Beyond that, if a student's focus is editing, they go edit on other students' films. Same goes for students interested in visual effects. We do have a producing course for those who want to make a 12 minute film. A (student) director pairs up with a (student) producer and they go from scripts to locations to contracts to final shooting. They learn that production pipeline. Right now, we have a student who shot a film he made and is spending this summer finishing up the visual effects while working on 3 other films to showcase everything he can do. Because ultimately it's all about the reel you can show studios.
We also have an extremely unique project called The Carson Film Series thanks to generous grant money. Every three years, we have a screenwriting contest open to anyone and we do a blind reading to narrow down the applicants to the top 3. The current film is called Digs and the selection process actually took place 2 years ago. At that time, Digs and its two fellow finalist films worked with Donald Petrie (Director, Miss Congeniality) to further develop their scripts. The final winner received $1000 and we created their film in our department.
We try to incorporate the film into as many classes as we can in some capacity. This spring, students did pre-production ( on Digs) and we have a production designer on our faculty, Sandy Veneziano, who incorporated it into her classes. At the end of this spring, Donald Petrie came back out along with a crew of industry pro's to mentor the students while making the movie… we had camera ops and lighting guys and actors. It was great. This next year will be all post-production which will go to my Visual Effects class, to the sound class and more.
ACR: And you have some state-of-the-art facilities, as well…
SK: Yeah. One of the great things about a 4 year university like UNL is that we aren't limited by our facilities like most art schools out there. We have a supercomputer here on campus and are one of two schools in the Big 10 conference to have this. Thanks to that relationship, we can go from a 2,000 node render farm to potentially a 10,000 node render farm!
Along with the super computer which in many ways drew me here to teach, the university is currently laying all the superstructure and groundwork for the Nebraska Innovation Campus (*a partnership between the university and the private sector for collaborative research and development housed on a 249 acre land parcel). It will become a place where students can effectively intern right here and show studios ahead of time that they have what it takes.
ACR: Impressive! Any last thing to share before I let you go?
SK: This week, we are holding our annual Film Camp for high school students. We get them from all corners of the US and it fills up quickly.  They stay here in a dorm for a week, shoot films, edit them and get to screen them. It's a lot of fun. We're thinking of doing a visual effects camp in the future, so stay tuned!
ACR: Sounds fun. Steve, it's been a pleasure learning about UNL's New Media BFA. Thank you!
SK: Thank you, Bonnie!
Check out more interviews at The Animation Career Review Interview Series.