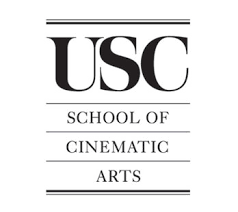 When it comes to living and breathing all things animation, few people can hold a flame to Tom Sito. Since the 1970s, Sito has worked on a slew of memorable TV and feature film animations. From Fat Albert and the Cosby Kids to The Little Mermaid, The Lion King and Who Framed Roger Rabbit, we would be hard pressed to find another animator who hasn't been influenced by him.
Sito's career, however, extends far beyond the titles which he contributed his artistic talent to. A historian of animation himself, he has authored numerous books on the subject and lectured extensively around the world. He remains an active member of the Hollywood community, and has earned numerous distinctions for his unrelenting work in support of animation including an Annie Award from ASIFA-Hollywood and the title of President Emeritus of The Animation Guild (IATSE Local 839).
Sito's influence expanded when he entered the world of academia. Since 1994, he has found a second home in USC's School of Cinematic Arts as Professor of the Practice of Cinematic Arts. Last December, Sito became Chair of the school's venerable John C. Hench Division of Animation and Digital Arts, steering one of the world's greatest animation departments and ensuring the next generation of artists possess the skills to thrive and create. We are thrilled that Tom Sito offers his insight to our readers in our latest spotlight Q&A. We hope you enjoy. (This interview, done via phone, has been minimally editing for clarity only when necessary).
ACR:  Tom, congratulations on becoming Chair of the John C. Hench Division of Animation and Digital Arts (DADA) at USC. How's your new role treating you?
Tom Sito:  It's a challenge! Kathy Smith, my predecessor, asked me to succeed her because of my previous experience working with people and in leadership roles. She had been doing it for ten years and made it look easy. I was joking with a friend recently and I said that if someone comes up to you with an issue you can no longer say to them, 'well, that's not my problem!'
ACR:  The buck stops with you now, indeed! Long before you were chairing the prestigious animation department and before you animated so many beloved films, you were just a kid in working-class Brooklyn. How did your interest in animation start?
TS:  When I was very young in public school, I enjoyed drawing and had a proclivity for art. I was able to go to a magnet high school in Manhattan, High School of Art & Design, where I focused on the visual arts. I loved copying cartoons out of the newspapers but in the 10th grade a teacher showed me how to animate my drawings. As soon as I saw my characters move it was a 'wow' moment. A little secret is that all of us animators love seeing our own work in action. It never loses its edge. For college, I went to School of Visual Arts in NY and learned there was a cadre of people who did this animation thing for a living and that was that!
ACR:  After graduating from SVA, you had the great opportunity to work alongside some of the legends of animation. What was that like?
TS:  I was beginning my career just as the golden age artists were ending theirs which was fortunate. When my generation of animators came in, we had grown up with a love of their animations. But there was a real lapse of interest in quality animation during the 1960s and 1970s. Artists were discouraged from getting into animation altogether. In 1976, there were just 2 animated features put out a year! There was no animation on primetime TV. There were a few hours on Saturday morning TV. And that was it. The conventional wisdom at that time was that the Great Depression had all but ended the prospects for great animation- the Snow Whites and Bambis- and that the future was bleak. Of course, little did anyone know that just fifteen years later an animated TV show would become the longest running sitcom of all time.
ACR:  What was it like working with your heroes? Did you have any reservations or anxieties?
TS:  Oh yes... I was always very nervous. I would get chest pains! On the film Raggedy Ann and Andy, Dick Williams (director) had me assist a scene with Grim Natwick- the legendary animator of Betty Boop- and I was terrified. I found out later from Frank Thomas that, early in his own career when he was animating on Pinocchio, he developed a rash on his forehead from his nerves working with his predecessors. It went away once the film was a wrap.
ACR:  That is hilarious. I'm sure many of your own students feel the same way. Any words of advice for them?
TS:  It's a right of passage to go through. I used to take critique from the late Shamus Culhane (lead animator, Snow White and the Seven Dwarfs). He and his contemporaries were old school and got their critiques from being yelled at and having their scenes ripped up at times. Once Seamus saw I could take it and wasn't going to coil away, he was very friendly and I learned so much from him.
ACR: What things did you learn from those greats which still resonate today in your own teaching?
TS:  I think the love of the craft; the search for personality. Chuck Jones (Warner Bros.) was a good friend and he really espoused the dignity of the role of animators as artists. He didn't like when people viewed it as 'just cartoons'. He was strong on the respect of animation as a bona fide art form in our nation and our world. That's something that I try to instill in our students.
ACR:  What was it like accommodating the shift from classical to digital animation during your career? And how do you prepare your students for the changes they will inevitably face?
TS:  (The move to digital) was a revolution not unlike that of (motion picture) sound in 1927. It turned a lot of things on their heads. Change is constant and is part of the Hollywood scene. All the giant (animation) studios that were in LA when I first moved here in 1982 are now gone except for Disney. They aren't even footnoted. Yet, the people are still here and working. So the industry changes but I try to prepare my students for the concept that you have to adapt. To use a local metaphor from southern California, it's like surfing… you just gotta ride the wave.
ACR:  You've seen many trends over the years in animation, among them the outsourcing of jobs overseas. Are you concerned about this for your students who will inherit the industry?
TS:  I realized early on that we can't build walls around Los Angeles. In the 70s, there was protectionist legislation in countries like Canada which filled quotas… if you wanted to make a film there, x number of people employed had to be Canadian. Americans dispensed with that type of legislation fairly early on for many reasons which was a good thing. But we have to deal with the reality of the global studio system that we now have. I tell students that this isn't like a job working in a bank. You aren't going to clock out at 5 o'clock every night. You're going to dedicate time and effort and you may have to move around. That's part of the adventure… it's kind of fun, so embrace it.
ACR:  Speaking of travel, there are a number of nascent animation hubs popping up around the world. From your artists' perspective, does this growth intrigue you?
TS:  Right now, mainland China is aggressively building animation structure and films. There's a healthy industry in France with very interesting films that do beautiful work. New hubs have been popping up in Hyderabad and Tel Aviv and Cape Town. The animation in India is certainly interesting- the first animation there was focused on how cheap it was and how much bulk could be done. I think as the quality of the workforce improves it'll be interesting to see what type of animation comes from these regions. Kind of like animation in Japan which Hollywood had outsourced work to... gradually, anime developed and became a distinctly native voice for Japanese film. Finding the national and cultural voices over time in these regions is exciting for filmmaking and animation.
ACR:  Your colleague and former DADA Chair Kathy Smith told me last year that we're at a point where almost everything in media is animated to some degree. What has that evolution been like?
TS:  The attitude in the 70s was essentially that there are cartoons on one hand and there are grown up movies on the other. Animation was the red-haired step-child of the business. What's happened is with all of the digital technology, animation has moved into the mainstream. You can't make a major motion picture without some form of graphic embellishment using animation techniques. Just look at a movie like Gravity which is a great example- the entire film is digital except for scenes of Sandra Bullock's face! Or Avatar. Add to that the multimedia stuff- online and on your cell phone. I could sit and point out how many times you see CG in commercials and it's constant.
ACR:  Do you draw comparisons between the animators in the era of the Nine Old Men to today's digitally-based and often bite-sized world of animation on devices?
TS:  There's a direct connection. The older studio system artists had the luxury of staying in one place and moving from film to film. The modern artist has to stay on top of these skills and performance animation but also the latest technology. They still must take those traditional skills of personality animation and utilize the latest tech, so their skillsets must be broader today.
ACR:  Lastly Tom, you have accomplished a tremendous amount in your career. What are the most important things you wish to tackle as Chair of DADA at USC?
TS:  I look forward to increasing USC's profile as a prime generator of talent into the animation industry. USC has a very proud heritage in live action that goes back to the silent era. But they were teaching animation here as early as 1933, and I want more people to know about that and think about us in those terms.
When the golden age artists taught me and my peers, it wasn't just because they liked me as a friend but they wanted to be sure the skills and discoveries they learned would transcend to future generations. I tell my students in no uncertain terms that what I teach you goes back to a lineage of artists that goes back all the way to Eadweard Muybridge. You're the next in line.
Check out more interviews at The Animation Career Review Interview Series.