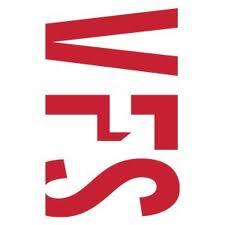 Vancouver is home to the third largest film and TV production city in North America, earning it the nickname Hollywood North and attracting significant industry attention, professionals and (surprise, surprise) jobs. It's little wonder that a healthy dose of animation programs have cropped up on the lush Pacific shores of Canada in the last few decades, but one in particular is tough to beat. Vancouver Film School offers three distinct animation programs that each draw wide industry praise while beckoning students from around the world.
With one-year programs in 3D Animation & Visual Effects and Classical Animation as well as a 6-month program in Digital Character Animation, VFS attracts a diverse student population- some who are new to animation and others who are refining their skills. We were eager to learn more about the programs from the Animation Head, Marianne O'Reilly. Drawing from her years at Rainmaker Visual Effects, O'Reilly's credits include Vantage Point and Night at the Museum before she became President of the company. She graciously participated in our latest Q&A via email despite her busy schedule. (This interview has been edited for length & clarity).  
ACR:  Thanks for participating in a Q&A, Marianne! To start, Vancouver Film School's three animation programs have found international acclaim in just a few decades. How did it all begin?
MO: Vancouver Film School opened its doors with the Film Production program in 1987. The school's second program was Classical Animation, launching in 1994, followed by 3D Animation & Visual Effects in 1995. Today VFS has 13 programs spanning the entertainment arts industry and has received global recognition, including being named School of the Year by the CG Student Awards three years in a row (2010, 2011, 2012).
 
ACR: In a constantly evolving industry such as animation, is it tough to strike the right balance between teaching the fundamentals while also ensuring students can use the latest the tools of the trade?
MO: We often say we teach methodology, not software, as that's the one constant in this ever changing fast-paced Industry! Our focus is on teaching methodology: to go beyond pressing buttons and get at the fundamentals of animation and visual effects. However we do stay quite current in software using Maya, Nuke, and ZBrush. An official partnership with HP allows every student to have their own Z400 workstation with dual monitors for their final few months in the program, connected to a network complete with a render farm as they produce their final projects. The workspaces themselves reflect the kind of bustling studio environment experienced by artists in the industry. Our Advisory Board and host of other contributors provide input that helps us shape and tweak our curriculum. We are constantly adapting – it's always exciting!
ACR: Within the 3D Animation and Visual Effects program alone, students choose a concentration in 3D Animation, Modeling or Visual Effects that guides their curriculum. Are there foundational courses or projects that all animation students take regardless of their focus?
MO: Absolutely. For the first two terms, all students are together learning a variety of complementary lessons for any of the streams. These include Team Building, Production Methodology, Design, Lighting, and History of Animation & Visual Effects to name a few. We also believe that all students need a background in the same fundamentals for the Modeling, Animation, and Visual Effects streams. In Terms 1 & 2, our students learn the principals of animation, modeling, and rigging basics in Maya. They also learn how to start compositing using Nuke, and texture painting in Photoshop. This helps to provide a stronger level of understanding and respect for all students working as digital production artists.
ACR: I understand all students work very closely with their instructors and mentors…
MO: Our students work with a collective body of industry mentors and faculty. More time is typically spent with the mentors in their area of specialty especially through the last 6 to 7 months of the program when they are in pre-production and production of their final reel, however all students have access to the other mentors as well. For instance, our Lighting Instructor stays very busy reviewing every student's project during the Project Development Labs. Another example is an animation student may wish to composite glows or other effects to their final animation and access our Compositing Mentors in term 6 when they are usually working with their Animation and Lighting Instructors and Mentors.
ACR: Faculty members are all working professionals in the field, as well?
MO: As our focus is to help make our students "production ready", we pride ourselves on shedding light daily on what it's like in Industry. In the 3D program, almost all of us come from years in the industry whether that be in feature films, television, or games. Many of our part time instructors work in the Vancouver industry full time, which provides an incredible bridge into the industry for our students on a daily basis and makes it easier for them to find placement upon graduation. It's not as scary once you know what people in the Industry are really like!
Instructors and mentors are currently working at Rhythm & Hues, Sony Imageworks, Digital Domain, Electronic Arts, Zoic, and soon to be ILM Vancouver to name just a few! Some of us stay very involved and active with the Visual Effects Society and SIGGRAPH, among other groups, and attend or speak at notable conventions such as SIGGRAPH and FMX. You can find a list of our current faculty at www.vfs.com.
ACR: Many alumni of VFS's animation programs have worked on major blockbusters and independent productions alike. Do their contributions to the industry impact your current students?
MO: It's true that VFS graduates have worked on the 15 highest-grossing films of all time, and that 3D Animation & Visual Effects alumni can be found in the credits for most major blockbusters year after year. We're very proud of that, but first and foremost, those alumni really inspire our students with their passion and achievements! Many give back to the school by coming in as guest speakers. We're very fortunate to be located in the same city where many alumni currently reside and work. Vancouver is continuing to grow, and some of our alumni have returned since working in production centers such as Los Angeles, London, and New Zealand.
ACR: Given the success of your alumni, it's clear graduates are ready for the rapid pace of the production pipeline. How do you get them to that level?
MO: In the final 6 months of their year at VFS, students have a seat in the Production Studio that is set up very much like an animation or visual effects facility. Every student has an HP Z400 workstation assigned to them with dual monitors and tablet (if required), connected to a network complete with a render farm for their final projects. They learn about rendering a test frame, failed renders, and render wrangling even. The full time mentors in the studio act as the Animation, Modeling, and Visual Effects supervisors and help students with their projects and creative direction, consistency, while part time mentors help to further the student's technique.
ACR: Are there particular adjustments that you've made to reflect the changing needs of graduates in the industry?
MO: As there is so much hiring of VFS students straight out of school, we've added a full course of Career Preparation. This has definitely helped make a difference with students preparing shorter demo reels, improving their website, resume, and interview skills.
ACR: Lastly, Vancouver is home to a plethora of production companies. How does the city impact what your students take away from their VFS education?
MO: As Vancouver is an industry hot spot and recent host to SIGGRAPH 2011, we have excellent access to Industry pros, not only as guest speakers and mentors but as instructors. Students and alumni recently attended a VES Job Fair in Vancouver with recruiters in from all over the world, from small boutiques to the heavyweights. It was a huge success, and they were fortunate to have direct access to these recruiters.
We ask our friends and contacts to drop by whenever available and in town, whether they work as Studio Executives, Production Artists, Recruiters, or Supervisors. Students are often pleasantly surprised when we have a VIP pop in with short notice. We love it! All of this means students are connected with the industry from the moment they begin at VFS. It surrounds them.
It doesn't hurt that Vancouver's known around the world for its natural beauty and great culture. The campus' location in the heart of Downtown Vancouver is just steps away from some of the most beautiful beaches in the world means students can absorb the culture – and nature – of this city when they need to step away from their projects and recharge! It's an appealing destination for students around the world, and many of them stay here after they graduate. From our 2011 graduates alone, 78% chose to stay and work in Vancouver with others going to work in Europe, the US, India, and elsewhere.
ACR: Marianne, thanks for participating in our latest Q&A!
Check out more interviews at Animation Career Review's Interview Series.