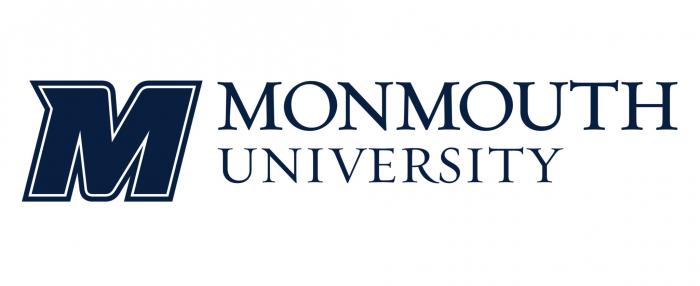 Animator Wobbe Koning serves as Associate Professor at Monmouth University and oversees the Design & Animation BFA's Animation Concentration.
Today's animators are employed across many industries. Leveraging their skills in a variety of fields and applications, they must be well versed in the foundations of art, design and narrative while also possessing the technical competency to carve a career in a tech-heavy industry. New Jersey's idyllic Atlantic seaboard is home to Monmouth University which offers an animation program that's been steadily building its offerings over the past few years to address the growing ways in which animators are employed.
Monmouth's Design & Animation BFA with a concentration in Animation allows for determined students to stretch their wings and discover the many facets of the craft. Using a multidisciplinary approach and the strong foundation of a Bachelor of Fine Arts curriculum, students explore an array of mediums and tools. Close proximity to NYC and Philadelphia allows for ample off-campus opportunities, and each student in the program receives real world practice with a required internship. 
Animator and digital artist Wobbe Koning is no stranger to the many hats that modern day animators wear. Steering the Animation concentration at Monmouth, he has sought to ensure its graduates are poised for the many career opportunities that await. To learn more about Monmouth University's Animation program, we caught up with Koning for our latest Q&A. Enjoy!
ACR: Wobbe, as a veteran animator and digital artist who has worked in both Europe and the United States, what were the merits of Monmouth University's BFA in Design & Animation program that attracted you to it?
Wobbe Koning: I was living in the NYC area and teaching part time when a position at Monmouth University opened up. I had not heard of its animation program, as it had started only a few years prior. I found the facilities to be excellent and students eager to learn. I immediately saw the potential to build a strong animation program and took on the challenge.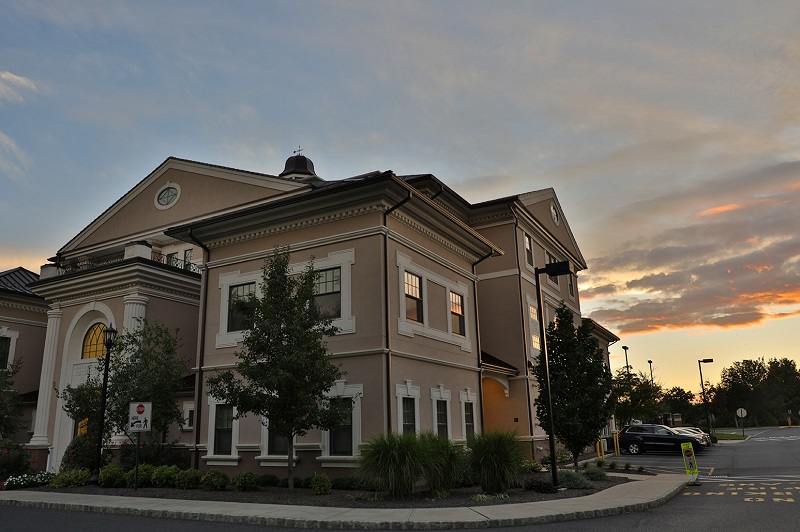 ACR: What was the Animation concentration's genesis, and how has it evolved since you came on board in 2014?
WK: The animation concentration grew out of the Graphic Design program. We currently offer a BFA in Design and Animation with two concentrations: Graphic and Interactive Design, and Animation. The curriculum I inherited is focused on 3D computer animation- especially character animation. I tweaked the existing curriculum to make it a well-rounded animation program. I have introduced Virtual Reality into my classes, and added hands-on exercises like stop motion. I am planning to broaden the scope of the program and allow for students to pursue many different types of animation.
ACR:  In your view, are there advantages to having the Animation concentration within the BFA in Design & Animation degree program?
WK:  Most of the jobs in animation in the greater New York City area are not with major animation studios, but with smaller shops that often cater to television, advertising, and corporate animation. Having a solid grounding in Graphic Design, as our students obtain, is thus a great advantage for our animation students. Shared classes include Motion Graphics.
ACR: Which hardware/software are your students using and why?
WK:  The teaching labs are Mac based. In our Animation and Motion studio I have added a number of PC workstations to do more of the Computer Graphics heavy lifting. As I mentioned, we are exploring Virtual Reality which is a major growth area in the field. We also use the latest version of the industry standard animation software Autodesk Maya, and the full range of Adobe products for Graphic Design, Motion Graphics and 2D Animation. We have a stop motion set with the DragonFrame software which allows students to explore different types of animation.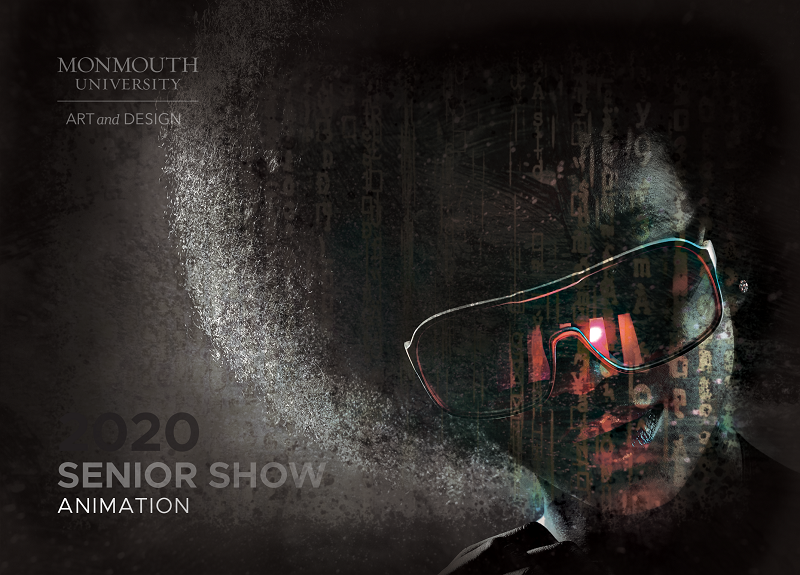 ACR:  You mentioned the diverse job opportunities available to your graduates in the NYC metropolitan area. How does the variety of career options for today's animators influence the animation concentration at Monmouth?
WK: The breadth of the field is a major motivation to expand the curriculum. It is a balancing act; we still want to offer 3D character animation to those who want to pursue it while accommodating those who are more interested in other types of animation. By exposing students to stereoscopic rendering and the process of asset creation for a game engine like Unity, as we do with our forays into VR for instance, we hope to better prepare our students for the evolving job market.
ACR:  Does the program collaborate with any industry partners for projects or internships?
WK:  Internships are required for all BFA students, and during our internship seminar we invite speakers from the industry. Our annual Career Day event is another opportunity for students to connect with people in the field.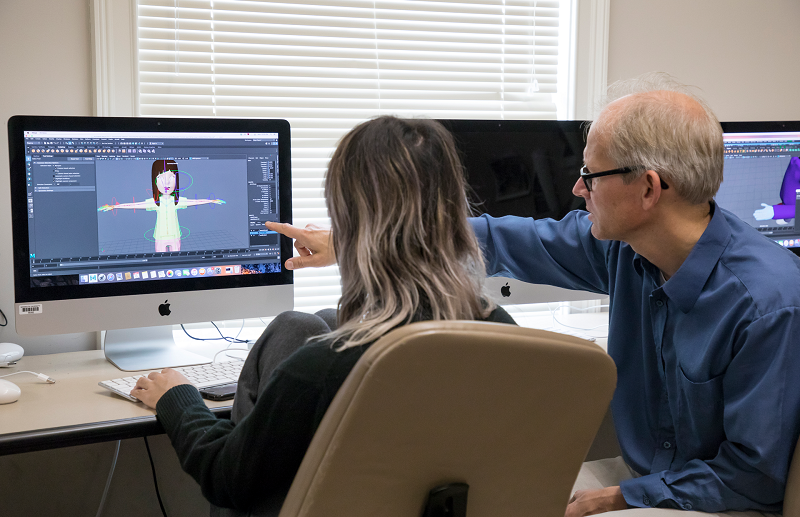 ACR:  As a small university, Monmouth students enjoy low student-to-faculty ratios. How does this influence the culture within the Design & Animation major?
WK: The relatively small class sizes allow us to individually mentor students, and to help develop their individual strengths while working on areas that need extra attention. Advising is an important part of the job for faculty that we take very seriously.
ACR:  On the topic of mentoring, what skills have proven most essential in your own career, and what insight do you give to your students when it comes to preparing for work in the field?
WK:  My MFA is in Art and Technology, and the combination of both artistic and technical skills has been essential to my career. One of the most important skills, however, is the ability to problem solve. You not only need to be creative in figuring out how to best communicate a certain story point, but you must also have a solid technical grounding to analyze why a piece of software behaves in unexpected ways.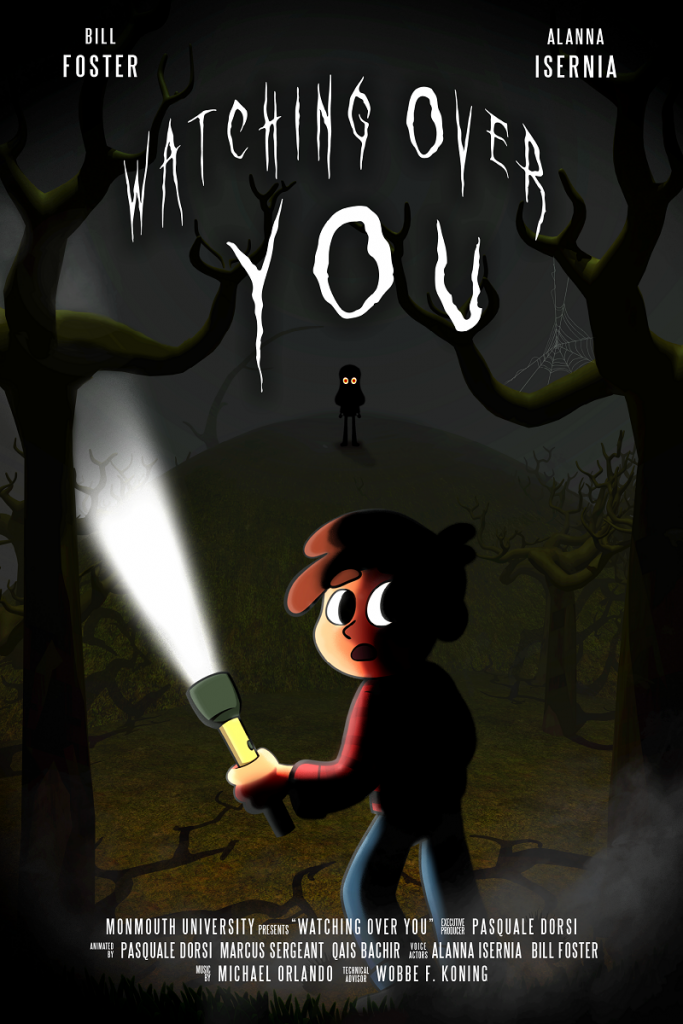 ACR:  Geographically close to both NYC and Philadelphia, what are the advantages of Monmouth's location in terms of developing artists and animators?
WK:  Having major metropolitan areas close by is a great plus. Access to world-class museums and other cultural institutions and events is of great value for any art student. For animators in particular, there are many job opportunities though one should not underestimate the potential of the local New Jersey market. 
ACR:  Lastly Wobbe, who is the ideal student to apply to Monmouth's Design & Animation program in terms of their current skills as well as their interests and goals?
WK:  The ideal student is an artistically-minded individual who is eager to learn how to tell stories and communicate through the use of moving images. It helps to have drawing skills; keeping a sketchbook to capture what you see happening around you is great preparation for studies in animation. That said, we do not have an entry portfolio requirement. Because of our strong foundation program, you can develop your talents here at Monmouth.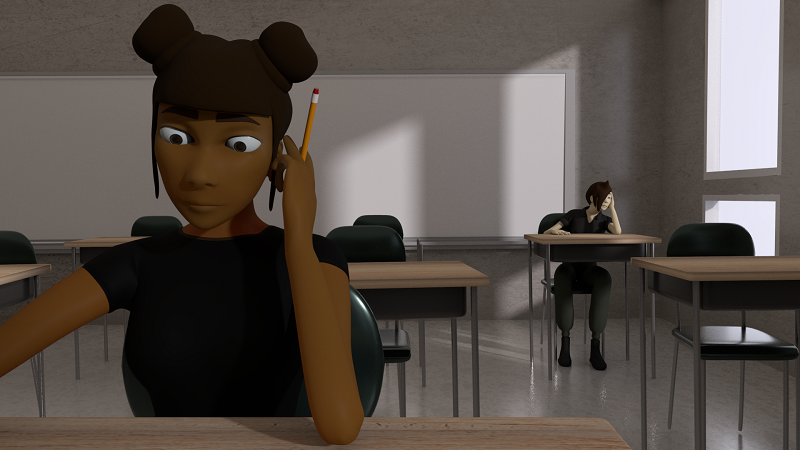 Check out more interviews at The Animation Career Review Interview Series.