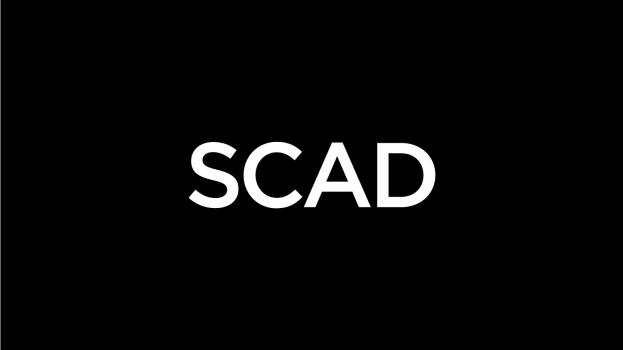 Max Almy is Dean of SCAD's School of Digital Media. Teri Yarbrow is Professor of Immersive Reality at SCAD.
Readers of ACR are familiar with the many merits of Savannah College of Art & Design (SCAD). Over the course of the last half century, the university has quickly risen through the ranks of creative art schools by leveraging working professionals as faculty, collaborating with industry, and utilizing state-of-the-art technology. Today, we bring you a look inside one of SCAD's latest initiatives, VR for Good, that expands students' exploration in the immersive and virtual arts by forging partnerships in the real world.
The VR for Good initiative partnered students in SCAD's School of Digital Media with regional hospice care to create virtual, immersive experiences for palliative patients. The School of Digital Media has long been on the forefront of higher education, now offering six undergrad majors. This latest initiative exemplifies its forward-motion and growth with each passing year under the leadership of its Dean, Max Almy.
Almy is an award-winning artist, creative director, producer, and former principal of an LA digital design firm. Having worked with a long list of top entertainment brands and corporate clients, she brings her savvy understanding of the industry to her role as Dean of the School of Digital Media. Her SCAD faculty colleague, Professor of Immersive Reality and Digital Communication Teri Yarbrow, likewise brings years of experience in the industry as a Warner Bros. creative director, and founder and director of her own award-winning digital design company, Magika. We recently caught up with both women to discuss the VR for Good initiative, and their expectations for SCAD's digital media offerings and curriculum in the coming years. Enjoy!
ACR:  You both have achieved so much in industry as directors, founders and award-winning artists. Starting with you, Max, what drew you to uproot from Los Angeles and join Savannah College of Art & Design as the Dean of the School of Digital Media? 
Max Almy: Having come from the entertainment industry in LA, when I first visited SCAD I was amazed that an art and design university could be so creative while also real world-relevant and professional. The curriculum was extremely up-to-date, collaborative, and innovative. I met President Paula Wallace who leads the university with such great energy and vision, and I met the talented leadership and faculty. I said to myself, "I'd be crazy not to jump into this amazing sandbox!" 
Now entering my fifth year as Dean of the School of Digital Media at SCAD, I can say from the inside that SCAD is an extraordinarily advanced and progressive university- always ready to improve and extend opportunities for the students. In my second year, I was very excited to help guide the development of the new Immersive Reality program with the enthusiastic support of the university. Immersive Reality is now well on its way with students doing exciting work like this VR for Good project.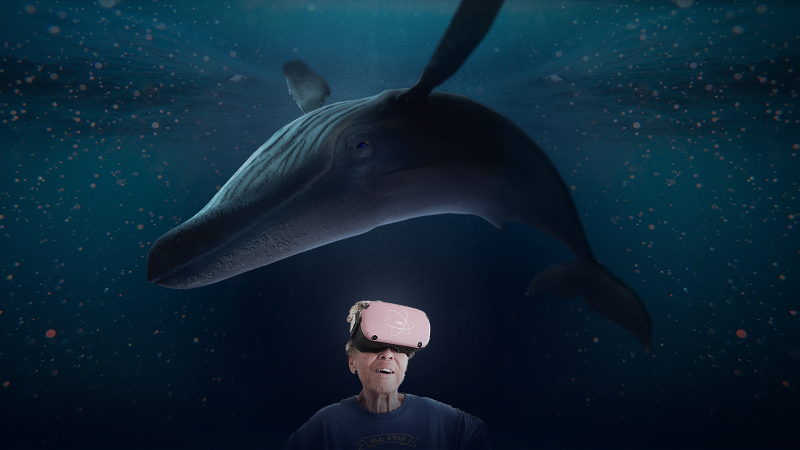 ACR: Tell us about the genesis of the VR for Good initiative, and how the partnership with Hospice Savannah and the Steward Center for Palliative Care came about.
Teri Yarbrow: The idea of using VR for good is part of a larger movement in the growing Immersive Reality community. HTC VIVE has VR for Impact, which awards grants for projects to change the world. OCULUS has a grant program called VR for Good: We have the potential to transform education, improve productivity, advance social movements, and expand our understanding of people and cultures around the world — all through the power of virtual reality. 
I began doing End of Life Video Messages for Hospice Savannah. Then came a deep dive into immersive technology with my art and teaching for SCAD. There is a revolution going on in cutting-edge medicine with Virtual Reality, and I saw the power in using VR for hospice and palliative care. A declining patient in Hospice Homecare wanted to skydive and was too weak to do so, so I brought the skydiving experience to her via VR and her response was extraordinary! 
This gave birth to a program with Hospice Savannah and equipment funded by Dr. Kathleen Benton's Daniel Deloach Memorial Fund. I began taking VR to the Steward Center for Palliative Care on a regular basis. One Stage 4 pancreatic cancer patient was extremely weak, depressed and had low blood pressure. I put her in an experience where she surfed in Tahiti via VR. She got up and used her body as if she were on a surfboard in a tube. After the VR session, she was energized, her blood pressure was improved and she wanted to take the Oculus Headset home!
Josh Lind, executive director of SCADpro, recommended that we apply for a grant through the Project for Peace from the Davis Foundation to pursue using VR with Hospice Savannah and the Steward Center for Palliative Care. The goal of the project was to bring pain relief to patients in hospice and palliative care using VR immersive media, providing distraction therapy and life enhancing experiences. We were awarded the grant but the Davis' program is on hold because of Covid-19. The class, VR for Good, went on nonetheless, with virtual class meetings on Zoom and Discord.
ACR:  Fantastic. Which students within the School of Digital Media participate?
TY:  All of the students in this course were undergraduates in the School of Digital Media, and. approximately three-quarters were Immersive Reality majors with programming majors, interactive game designers, animation majors and a sequential art major rounding it out. A number of them were international students from countries including Israel, Kuwait, China, Thailand and India. The project Nalu: Heart of the Ocean, was created solely by sophomore students, no small feat for such an advanced project.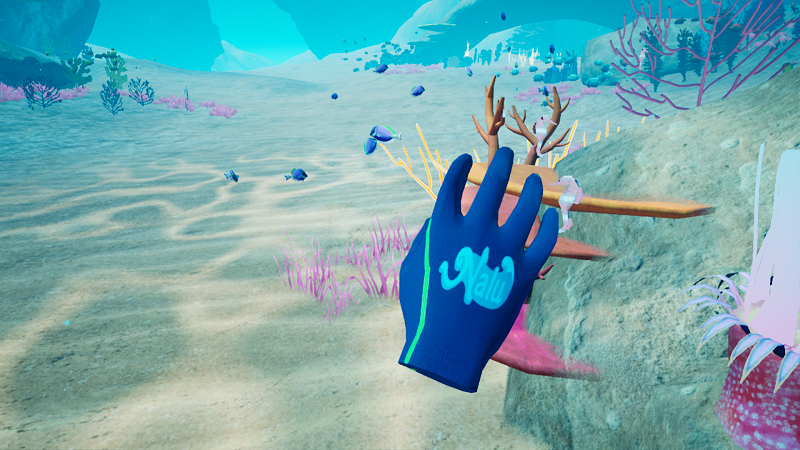 ACR:  That's a fair amount of collaboration between students in different areas of study... 
MA:  Our classes at SCAD are extremely collaborative. Students from numerous programs have participated in the many projects that have explored immersive media applications. Visual effects students have explored real time immersive environments. Students in interactive design and game development, animation, motion media design, film and television, service design, user experience (UX) design, architecture and more have incorporated AR and VR in their final projects and thesis projects.
ACR: This year's VR for Good initiative featured three distinctive immersive experiences for hospice patients. What were the most important considerations when developing these experiences, and how were the experiences chosen?
TY:  The most important considerations had to do with the demographics of the hospice and palliative population: mobility, immobility, interactive, passive and life enhancing. Initially students pitched ideas and through discussion, formed teams based on the most outstanding concepts. Students voted on their favorite concepts and ideas were further refined. Born to Roam is a passive, bucket list balloon ride for patients who were wheelchair bound or immobile. Nalu: Heart of the Ocean is meditative while being part interactive and part passive depending on the needs of the patient. Apples and Anthills is an interactive experience, which asks patients to pick apples, feed a horse, and enjoy a day on the farm.
Q:  How did students become familiar with the needs of patients in palliative care when designing these VR experiences for them? 
TY:  Initially, our students met virtually with Dr. Laura Farless, M.D, and Director of the Steward Center for Palliative Care and Dr. Kathleen Benton, DrPh, President & CEO of Hospice Savannah to ask questions and discuss the needs of palliative care patients. Over the course of the quarter, students met for three more sessions with the doctors to further refine their ideas and show their proof of concepts.
Students in the Immersive Reality major also take an introductory course, The Immersive Revolution, where they are exposed to all aspects of immersive media including the amazing work in medical VR. Students are shown the work of leaders in this cutting edge field from Lucile Packard Children's Hospital (Stanford), Cedar Sinai Hospital (Los Angeles), Children's Hospital (Oakland), and St. Jude Hospital, including videos of VR surgery theater, pain relief for burn victims, and much more.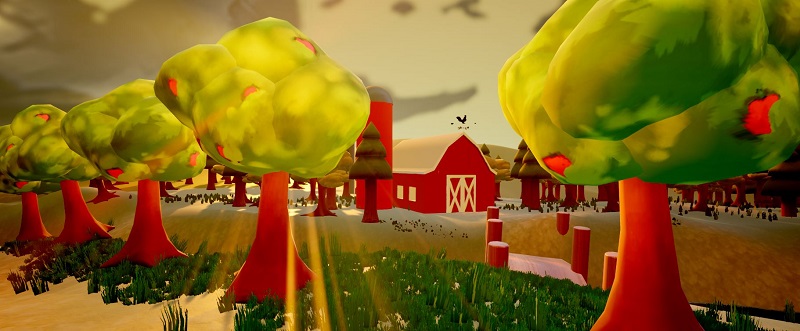 ACR: What hardware and software was used in creating the hospice immersive experience? And were these already familiar to your students, or were there any that were new to them in terms of not having worked with them previously?
TY:  Nalu: Heart of the Ocean was created using UnReal Engine, Maya 3D for character creation and rigging with a totally immersive soundscape. Licenses for TVORI Pro were given to the project and the whale character was animated using TVORI Pro. Born to Roam was created using Maya 3D character creation and animation composited in Adobe After Effects with Immersive Tools.
Apples and Anthills: a full range of motion VR experience was created using UnReal Engine, Maya 3D for character creation and rigging and interactivity for increased mobility and motor skills. There were two seniors in the class with programming skills. Most of the students were sophomores and learned on the fly.
ACR:  What were the biggest obstacles that needed to be overcome during the project?
TY:  Students were located everywhere from Savannah to Atlanta to New York to Shanghai, so this class met virtually. Our students in Shanghai joined the class at 2:00 a.m. local time. Assets were shared using a number of Cloud applications including Google Drive and Perforce. Zoom meetings, which met twice a week, held the class together in addition to a non stop Discord channel.
Students had to learn to work together and to trust each other's commitment to do their part.  Each member of the project had different skill sets and levels of experience. What they didn't know, they figured out as part of the process. The final week of classes, prior to Covid-19, students were going to demo their projects at Hospice and the Steward Center in person. Consequently, they had to watch via a streaming Zoom Session as I put the headsets on a patient and his caregiver to test drive the 3 experiences. The students were incredibly resilient and overwhelmed with the positive response to their work, seeing VR for Good in action: "Ahhh this amazing!" (Erin Miller); "Omgggg this is awesome!!" (Khushi Bhatt); "That's amazing! I'm so proud of everyone and so thankful to have been a part of this incredible project." (Katie Howarth).
ACR: Do you see the VR for Good initiative having an impact on the existing curriculum of the Immersive Reality program at SCAD?
MA:  In the School of Digital Media at SCAD, we see great future growth potential in areas like medicine, education, architecture and many industries as well as entertainment and gaming.  We have been working and developing with AR, VR and MR for years in our innovative classes, our special SCAD sponsored projects and with major companies through our SCADpro client collaborative projects. 
With VR for Good, we want to continue to see an emphasis on projects that make a positive impact for people and communities. The students have shown great enthusiasm for giving back and doing good, particularly at this time. It is very gratifying when the students see one of their projects help a patient in need and to hear the students say "This was the best class ever!" and "This was so worthwhile, all the hard work was worth it!" 
More medical projects are on the horizon and more programs at SCAD are getting involved, so our curriculum is expanding as well. Architecture is developing an expanded MFA with an emphasis on immersive applications while new innovative classes and collaborative projects are constantly being offered in all of our School of Digital Media programs.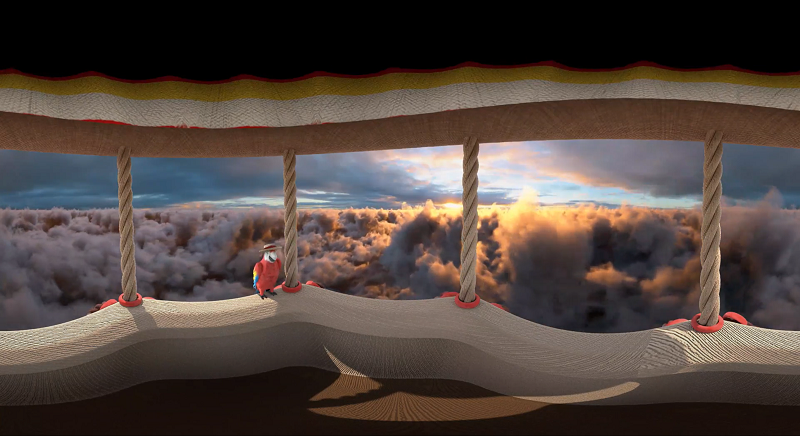 ACR: Do these initiatives and expansions open the door for new internship and post-grad work opportunities?
MA: SCAD students are finding that new opportunities are opening up for internships and employment in a variety of Immersive Reality related industries. We've had students go to intern and work at ILMxLab, Dreamscape VR, Magnopus, Deloitte Digital, Ford Motor Company, Cartoon Network, Marvel and more. The many student/client collaborative projects that we do in either our special collaborative classes or through SCADpro often lead to internship and employment opportunities.
Our Immersive Reality program is currently a BFA degree, but undergraduate and graduate students from animation, interactive design and game development, visual effects, motion media design and even building arts are increasingly doing final projects and thesis projects that involve AR/VR development and solutions. They are adding to their skill sets and expanding their value in the marketplace.
ACR:  Last but not least, is the VR for Good initiative a new staple within the School of Digital Media?
MA:  By joining forces with SuAnne Fu, Chair of Interactive Design and Game Development and Acting Chair of Immersive Reality at SCAD, I see a future with VR for Good in our programs and potentially the development of an academic minor. We will definitely keep finding new ways to work with VR for Good projects. I would love to pursue medical and educational projects for children and I think we all know that there will be many new opportunities for AR/VR applications that will expand remote and virtual learning. The VR for Good class actually met several times in a 360 VR immersive meet-up space. After they had fun flying their avatars around, the students settled down to a fully immersive class. I think we can predict where this is going — the future is immersive!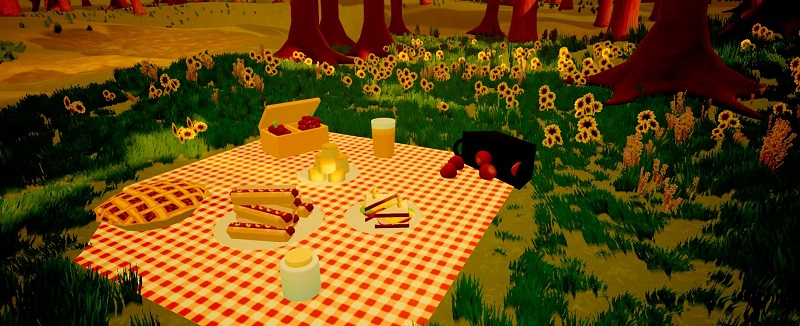 Check out more interviews at Animation Career Review's Interview Series.