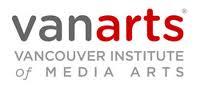 The city of Vancouver is known for many things like its polite people, pristine landscape, cultural diversity and beloved NHL hockey team, the Canucks. It's also home to a slew of VFX, game and film studios that beckon animators to the aptly-dubbed "Hollywood North" (despite its perpetual rainy season). It's little wonder, then, that a healthy dose of animation training schools have cropped up around the city to nurture the burgeoning production mecca north of the boarder. And one of them is particularly hard to beat.
Vancouver Institute of Media Arts, known affectionately as VanArts, has a history of developing some of the animation industry's finest with its 2D and 3D animation programs. Close collaboration with seasoned professional faculty, cutting edge equipment housed in a gem of a downtown high rise, and a hardcore 48-week diploma program allure students from every corner of the globe to pursue their animation dreams. Readers of this site will also recall that VanArts' program recently ranked at #11 globally on our Top 100 Animation Schools list… not too shabby for a one-year program alongside the likes of many 4 year institutions. We spoke with Head of Animation, Wayne Gilbert, for a closer look into what makes the program tick, his own lengthy career and why some students that come to Vancouver never leave. (This phone interview has been edited for clarity).

ACR: Wayne, thanks for speaking with us today about VanArts' Animation program. To start, tell readers about your career in animation- which has spanned decades and gone from 2D to 3D- and how you found yourself heading up VanArts' Animation program.

WG: I studied animation at Sheridan in the early 1970s when it was one of only a few places in the world that offered an animation program. I went on to work in Toronto on a lot of half hour specials and commercials and worked on a 2D feature film called Rock & Rule as a Background Illustrator/Department Head. Eventually I found myself back at Sheridan College teaching while freelancing. I made 3 short films and then a good friend of mine, Lenora Hume, was heading up the new Disney Canada Studio asked if I'd join. I started as Senior Art Director and in charge of creative staffing. It was a very short stay at Disney. Lenora asked me to co-direct the studio's second project but I opted for an offer to join ILM where I transitioned into the ranks of 3D as a Sr. Lead Animator. During that time, I made two personal short films and created a book - Simplified Drawing for Planning Animation.
I returned home to Canada to join EA Black Box in Vancouver as Sr. Animation Director on the first two 'skate' games. Black Box shut down its Vancouver studio and I decided to look at teaching opportunities again. It made sense to slow down my work schedule, having young kids and personal projects, one being a novel (now complete). I chose VanArts from three school offers because it allowed us to create a unique program, which was a very exciting opportunity.

ACR: What are some of the differentiators when it comes to VanArts' animation program?

WG: We decided that character animation can't be broken into a medium. It is 2D, 3D, stop-motion, cut-out and more. The most important thing for us was to teach the craft of character animation properly. Students do choose between 2D and 3D, but all do the same assignments and take the same classes… they are just working in different mediums.
We looked at what we wanted students to have the opportunity to accomplish. Unlike some programs that have 4 years to fit it all in, we have just 48 weeks. We have to be particular about content and that meant sacrificing some extra technology; and we took some flack for that, but the results have been stellar. The Story and Visual Language course is a major component and introduces students to storyboarding, editing, design and Art Direction. We have workshops in sound, and support software, workshops that prepare students for the final term's short film needs. Workshops can be as short as 2 days or as long as 6 weeks, like the Intro to Premiere and Audio for Film.

ACR: How big are class sizes in the department?

WG: There is a max of 15 per class… that is actually the maximum number of students that our classrooms can accommodate. Because this era of VanArts is fairly new, interest in our program is growing and we may expand, but right now it's been great with this size. At many schools, such as Sheridan when I was there, we had four classes of 25 students in first year alone. You don't get as much one-on-one time with faculty.

ACR: Let's talk about that faculty. You've assembled quite a list of veteran animators.

WG: We really have. Mark Pudleiner studied 2D animation at Sheridan and worked at Sullivan Bluth in Ireland. In his early 20s, he animated and headed their cleanup department before going on to Disney and DreamWorks where he worked on features like Pocahontas and Shrek as a 2D and 3D animator, and a story artist. He now heads up our Story/Visual Language courses. Charles Phillips, who has been here almost since the beginning of the school, has done a lot of work in commercials and TV, heads up the delivery of Toon Boom's Harmony, 2D digital animation, a big part of the 2D program. He also teaches an animation history program that is an all-encompassing look at how animation has evolved through the years and why. Lawrence Wong heads up technical support for our 3D program teaching Maya for animation. He also is an in-class instructor having animated in both 2D and 3D. Clint Morris is our life drawing instructor and he is absolutely phenomenal. Clint has created a Life Drawing curriculum that directly relates to the animation assignments through solid structural drawing for posing assignments and keys and breakdowns for planning.

ACR: How much time do students spend with you guys?

WG: They spend of 27 to 30 hours a week with faculty. Students have their own approach to their stories, content and sensitivities and there's a faculty member that can help them with that. Our job is to support the student's vision. Students recognize that my approach might be different than Mark's, but his more closely reflects their vision they so lean toward his guidance and the other instructors support that. We insist on quality character animation.
On the artistic side, we ask students to make decisions and to commit to a vision for their work. That makes it much easier for us to support their efforts.  We can help them technically, but aesthetically if they don't have a vision we have a more difficult time supporting them. That said, if someone is really artistically lost, we ask them a lot of questions and try to get them to commit to a vision so that we can in turn support them. A few students have come forward and stated that they just want to be told what to animate. That's what it is like in a studio, so we work to create a plan with them. Some prefer a more artistic approach to their final project and get full support but we make it clear that their options for work might be limited.

ACR: Tell us a little about the final term short film.

WG: Students create independent shorts in Term 4. They help one another whenever possible, most often with technical support because often students arrive with extensive technical training and want to learn character animation. Some students get support from other programs here (at VanArts) like our Game Arts or Visual Effects and Acting departments. Students work closely with actors in learning about performance.

ACR: Do students have opportunities to view or critique one another's work?
WG: Yes. Each week, junior and senior groups get together to view everybody's work and have a faculty lead open discussion. These sessions are extremely important for developing a critical eye. The faculty here is incredibly experienced, but animation takes collaborative analysis. Students start to foresee what the faculty may see and make adjustments on their own, which is exactly what we want.

ACR: Being a collaborative, well-rounded team player is so crucial in the field of animation, isn't it?

WG: Absolutely. I made a short film Let Go that was in part inspired by my own understanding that this isn't my shot or my show. My job is to give it the way they want it. Students are the same. They are very open to input which will serve them well in their careers.
It's a funny thing… everyone in their own program thinks that what they do is the only thing around. Take acting- an actor is given his or her lines and delivers a performance with feeling, often, no matter how long it takes. Then they exit the stage and their work is done. When we explain to our students in acting what animators have to be able to do, they are blown away. An animator must first assemble a performance then disassemble it only to reassemble it in an artificial medium! They have to be able to study what actors study and understand what makes a good performance. A lot of commercial films right now are formulaic and superficial… they are very entertaining, don't get me wrong. But we try to get students' work to be believable. Have they brought life to their character?
Only a few will get this in the school situation, and that's okay, but animators never stop learning. I can remember long into my career when things started to click. If one or two students get it, it spreads out in the class, they become an inspiration for the rest of the students. So students have to be open, not only now but for the rest of their careers.

ACR: In recent years, Vancouver has become such a hotbed for production studios. How does the city factor into student life?

WG: The economy is starting to grow again. There are government tax incentives for studios to set up here so we have Sony ImageWorks, Digital Domain, Industrial Light & Magic is coming and many more. Rainmaker and Bardel are long established Vancouver studios. I believe the industry here is in its youth. Canada has never had an established, long term A-list animation studio but I think it's coming. We also have many video game studios and TV animation, most of which are Flash or Harmony.
A large percentage of our students are foreign students. They don't necessarily plan on staying here when arrive, but fall in love with the city and some of them do stay with one year work visas. The diverse cultures and sensitivities at VanArts, makes it a special learning environment. Some do go back home, and take with them skills developed here and that's pretty exciting.
Check out more interviews at Animation Career Review's Interview Series.