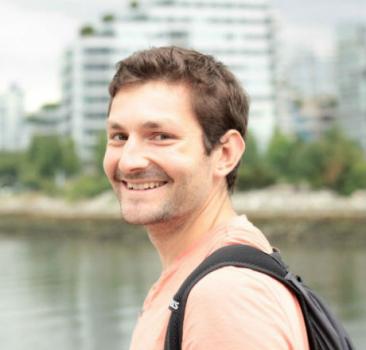 Pierrick Barbin didn't always know he wanted to pursue a career in the 3D arts, but after stumbling across an article that described the role of digital artist his interest was piqued. To gain the skills and network necessary to make it in this notoriously competitive industry, he went straight to one of France's most admired and well-connected applied art schools: L'École Supérieure des Métiers Artistiques (ESMA).
Earning its stellar reputation by producing top-notch pro's who are ready from day one, ESMA insists students meet today's industry standards while displaying the creative vision and strong narrative voice that is synonymous with the country's film making heritage. Students within ESMA's 3D Animation program become accustomed to the rigors of a career in the 3D arts quickly. Their thirty hours of class time each week coupled with after-hours projects and careful critique results in graduates who, like Barbin, find enviable work within a year of graduation.
Graduating in 2013, Barbin has already worked globally on A-list titles for Digital Domain, Sony Pictures Imageworks, and now in a senior lighting role with Industrial Light & Magic (where you'll most recently see his work on Ready Player One and Aquaman). Despite his busy life in London, Barbin was gracious enough to answer a few of our questions. We hope you enjoy!
ACR: Pierrick, when did you first became interested in pursuing a career in visual and digital effects?
Pierrick Barbin:  I discovered the job of a digital artist in a magazine (which) described a blend between art and computer technology. I was interested in both fields, but intimidated by the requirement of having artistic skills. Thus, I did extensive research looking for a school or university that would teach me the fundamentals of art.
ACR: Why did you ultimately choose to learn the ropes at ESMA?
PB:  I chose ESMA because I admired what the students were producing, especially with their short films (ex. Tong, Hugh and Jungle Jail). The tuition fees and the location (in Montpellier) were bonuses. I was living not far away from the school, which encouraged me to visit it couple of times and get a better perspective on learning there. When I visited the room where students were making their short films, it was really inspiring; the walls were covered in drawings and research papers, desks filled with teams working together. I wanted to be a part of that.
ACR: You have focused on lighting in your career thus far. Was this something you gravitated towards while still in school?
PB:  I didn't know I wanted to do lighting (at ESMA); it was more of an extension of what I contributed most towards my short film. I really enjoyed animation as well as aspects of other disciplines, but the amount of work needed to be completed on our short film was so abundant that one had to pick a niche. During my entire duration of study, I spent most of my free time experimenting with different software renderers and shaders. Naturally, I was more interested in this discipline than others.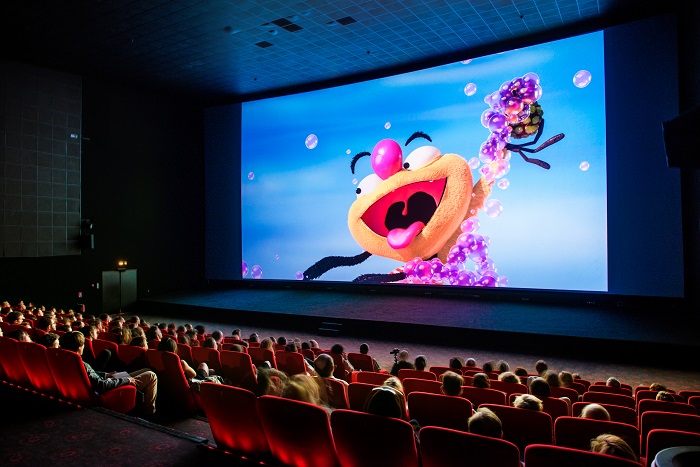 ACR:  Looking back, were there particularly unique opportunities at ESMA that you likely would not have had elsewhere?
PB:  Absolutely. During our final year of making our short films our group asked to work on Renderman which is a software renderer used in the professional industry and known to be more powerful compared to Mental Ray, which is what we were previously on. ESMA agreed to invest in licenses; that helped us not only for the visuals of the film, but it also helped me later in my career as studios such as Moving Picture Company or Industrial Light and Magic were already using this renderer.
ACR:  On that note, how did ESMA's well established reputation with industry play a role in growing your own industry network?
PB:  ESMA is well known by studios, having alumni all around the world. Some of them even interviewed me for jobs later on, which was helpful. Recruiters from big studios are familiar with the school, as well, and that is an advantage for students trying to get their first job. When a new class graduates, the school gathers a wide range of professionals and recruiters from well known studios for a career fair; this is an important step for students to branch out and get in contact with future employers.
ACR:  Let's talk about the career you've forged since graduating. It's taken you from Canada to the UK, and from Sony Pictures Imageworks to ILM. Do you enjoy the changes in scenery and projects?
PB:  Being young and not having responsibilities such as a family definitely are things I try to take advantage of by moving around. It's something the industry has to offer and it's very exciting to work abroad and discover other cities and cultures. Same with the projects- I don't really like staying on any one project forever... I like to move on and do different things, otherwise I get bored easily. I also move regularly to different studios by necessity; learning different pipelines and ways of working and increasing salary. This is the best way to increase your pay quickly I believe, although there is a saturation point.
However, I'm in the process of transition. I feel myself seeking a bit more stability and it's a real challenge in this industry that is heavily project-based. I would like to stay longer in a company to strengthen my relationship with people and if possible climb the position ladder. I'm also open to trying different industries like advertising or video games, or changing disciplines. As you can see, I'm still questioning myself on what to do with my life.. I still feel the need to satisfy my curiosity. It keeps me moving.
ACR:  What soft skills do you leverage which you believe are integral to finding success in your field?
PB:  Keeping myself curious and always trying to improve. The technology evolves so quickly, and you are now able to do things more easily than just several years ago. I like focusing on the artistic side of the industry rather than the technical side. Tools are constantly changing, while your eyes remain the same (hopefully).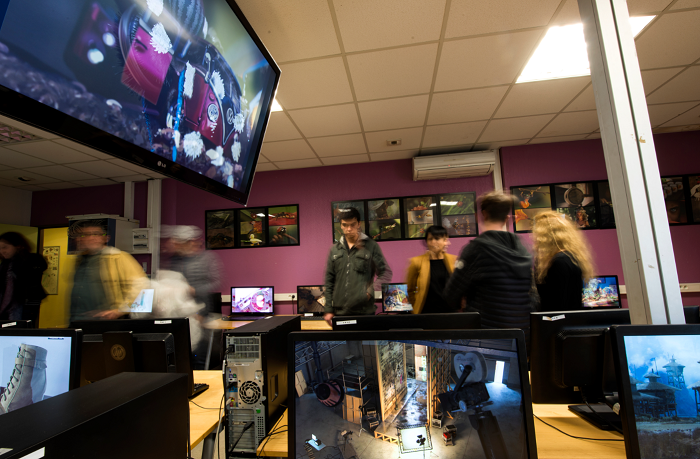 ACR: How have you successfully managed crunchtimes and the frenetic pace of the industry?
PB:  I try to contain everything within your standard 9-5. From my experience, I haven't found it necessary to put in crazy hours. You become less efficient past that 8 hour mark, especially if you've been highly focused. I try not to think about it (too much) at home or on the weekends. Having a busy personal life helps to distract from work and pressure. I also like taking breaks, between projects and during, when production allows for it.
ACR:  Are there elements that you look for when deciding to join onto a new project or studio?
PB:  Right now, I'm seeking the quality of the work produced- working on high-end assets and exciting projects. I want to take advantage of that aspect for now in larger studios, and to learn from all the talented people I'm working with. However, I hope to find a tight-knit family feel eventually and it seems I might find it more easily in a smaller studio.
ACR:  Any favorite projects that you've worked on thus far, Pierrick?
PB:  Without a doubt, it's Smurfs: The Lost Village at Sony Pictures Imageworks in Vancouver. It was and still is the only feature animation project I worked on. The team was amazing and the pipeline was simple and smooth. I was doing lighting and compositing which is a combo I thoroughly enjoyed. On top of that, I loved reading the comics when I was a kid.
ACR:  Last but not least, have you seen a film or project recently that inspired you in terms of the artists' abilities and creativity?
PB:  Off the top of my head, it would be Blade Runner 2049. I really liked the lighting and the mood overall, and the CG double of Rachel was really well done. However, I'm definitely more inspired by people's personal projects. I think we are working with very talented and passionate people in our industry that set the bar. Sometimes you see artwork on the internet, and when you look up the artist it happens to be someone working at your company or a studio you know of. I really admire them, and it reminds me there is always room for improvement.
Check out more interviews at The Animation Career Review Interview Series.