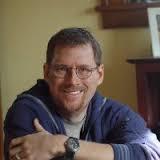 Rochester Institute of Technology (RIT) has been producing top animation talent for four decades, contributing mightily to the educational landscape of the craft. Whereas some schools require strict adherence to a particular medium of animation, students in the Animation BFA program at RIT are encouraged to experiment with 2D, 3D and stop motion before determining their focus. Through thoughtful collaborative work with their peers and RIT's veteran ensemble of working faculty, they learn both the art and the trade of animation at one of the nation's top technical institutes known for its imaging arts and animation alumni.
Today, we catch up with Chair of the program, Brian Larson, to get a glimpse of RIT's animation program in action. Like his faculty colleagues, Larson works in the industry as an independent animator and owner of an independent studio. He can boast a long history of commercial work that most readers have undoubtedly seen on TV over the years. In the classroom, Larson leverages his passion and knowledge of animation to help develop the next generation of artists. Enjoy! (This interview has been minimally edited).
ACR:  Brian, let's start with you. You've been an accomplished lead animator and educator for years. What was the attraction to RIT that ultimately led you to move to Rochester and chair its animation program?
Brian Larson:  There are a lot of strong and unique qualities about this program, but I really appreciate how our faculty continually wrestles with the balance between 'art' and 'industry'. Students- and their parents for sure- are primarily looking for jobs; they want a result at the end of their education that ideally validates the expense. This is totally understandable. But we're not just creating employees at RIT... there is an art and a craft that needs to be nurtured and explored, as well. By teaching our students to be both employable by studios and independent as artists, it gives them two directions from which to succeed.
Paying attention to and developing each artist's voice and expression is not only valuable to the spirit of art but it's vital to being a valued employee, too. Our program strives to pay attention to both ends of this spectrum. Hopefully, we give students the skills and confidence they need to go in either direction- or both if they are so motivated! I also like that it's a well-rounded degree program. People need to know a little bit about everything... after all, this is where stories come from. This program does a great job of exposing students to the world as a whole- not just the world of animation.
ACR:  Looking at the specifics of the BFA in Animation at RIT, your students can explore multiple mediums of the craft. When do they select their area of focus, and how much overlap is there between the tracks?
BL:  Students choose a medium (2D, 3D, or stop-motion) unofficially by the second semester of their first year. We try to eliminate course conflicts so that students can, for example, focus on 2D but still have room for 3D classes in their curriculum. We offer at least 3 classes in the medium-specific method and at least 3 workshop classes where students make films from start to finish. They are able to work in any medium they prefer for these films. That means that even if a student is focused on 3D, they can create a film in 2D to focus more on the production process than some technical aspects they may not have had the opportunity to learn yet. We eliminated some prior prerequisites for the early 3D classes to encourage students to take these classes and round out their education.
ACR: Are there skillsets beyond animating that students find particularly difficult?
BL:  Time management is something everyone struggles with, especially when you don't even know what that means. Students often come in thinking they know how to manage their time but animation is not like homework- it takes a different approach that often requires different working hours depending on when their creativity is best tapped in to. When you couple that with the process of going through a production- something most students have never done completely- it makes the creation of a feasible timeline very challenging.
ACR: What advice or insight do you give them during that process?
BL:  There are always times when you need to work through a pose or an action and it simply needs more work, but you also have an entire production to complete so we try to teach ways to balance these competing realities. I show them ways they can create 'safety stops' in their productions to help ensure they can get a complete idea accomplished even if it's not to the level or quality they want overall... at least it is a cohesive expression.
I've also noticed that there can be 'badge of honor' with students who take pride in pulling all-nighters, but I discourage this. I tend to get on them to exercise more and have a life outside of the classroom so that they are energized to do their best work, not necessarily the most work.
ACR: Turning to hardware and software, John Lasseter says that art challenges technology, and technology inspires art. Do you agree, Brian?
BL:  I do agree…I think. One of the beautiful aspects of animation is that anything is possible. With this mindset, it follows that technology would need to be challenged and advanced in order to realize what someone's imagination creates. I often say at the start of a project or a production that a compelling idea is the main goal- finding ways to make it happen follows after. If we start with the restriction of reality then it hinders what stories we think we can tell. On the other side of this, when a student discovers what a piece of technology can do, it encourages them to be more creative or daring in their stories.
We had a student who stumbled across a website with collected sounds from outer space. He was so intrigued that he wrote an algorithm that interpreted these sounds into streams of painted light and made a beautiful experimental film that won many awards. RIT is a great technical school and the opportunities for students to collaborate on projects where each of them brings their skills and perspective is really fun to witness.
ACR:  Having done a great deal of commercial work yourself, what are the best ways for students to learn the parameters and demands that often come when working for clients?
BL:  The best approach is to go through it yourself. Two of the three films that our students complete are created in one semester each from start to finish. So the students deal with tight deadlines almost from the start of their education here. Beyond animating, it often includes working with a composer to create the music or sound design. Stories are usually too big in their scope not only from a production standpoint but also from an aesthetic storytelling position. We work hard to get students to focus what they are trying to say, and then use all the storytelling skills available to streamline this even further. Color, composition, movement, sound and even character design are all working to tell one story which can free up time to animate.
Aside from their projects, we also offer a workshop where students work as a team with a local non-profit as the client. This way they get the experience of working within the restrictions or goals of someone besides themselves. They gain a terrific understanding of how ideas change based on information that is totally out of their control. They also have to learn to work together as a team to accomplish these goals, which adds another wrinkle for them but is a great way to expose them to a more 'real-life' situation.
ACR:  You are one of a number of working faculty at RIT who bring their insider knowledge to the classroom. How does this give a leg-up to your students?
BL:  Our faculty are all working as independent filmmakers and doing commercial work. While there are many similarities in the pipelines, the differences can be vital as well. We offer students the chance to explore all of these directions though Independent Studies on topics that interest them. They can take planned visits and tours to cities with a more active animation industry, or leverage our fantastic alumni network, or take advantage of the industry relationships we have cultivated over the years.
Myself and my faculty colleagues stay in touch with a vast majority of students after they graduate. We don't stop helping them negotiate contracts or find new networking opportunities or develop their skills further. Because I have close relationships with my industry colleagues and they trust my work, I can send a student or graduate to them and they know instantly they are getting someone of quality. It's really the reason I got into teaching. I love this art form and want to be able to help others who feel the same way understand just how right they are!
ACR: Speaking of your colleagues, what topics are hot right now among your fellow animators and faculty?
BL:  VR in animation is hot and getting hotter. The immersive aspect of visual storytelling is very exciting and our campus has multiple explorations going on- not just in animation. This is already lighting a fire in our students' imagination as they try and find new ways to use this technology. The use of animation in documentaries and PSAs continues to grow and spark new interest and use, as well. It incorporates traditional storytelling with what I view as the strength of animation- the ability to show things that a camera cannot.
The possibilities of art and animation in video games is another area we are really developing. It used to be a little prohibitive in terms of game and render engines, but with new technology and applications we are seeing some great artwork and animation for games in both 2D and 3D. We even have a new incubator studio on campus with the goal of bringing games to the next level and building an industry here in Rochester.
ACR:  What areas have piqued the interest of your students in terms of films or mediums?
BL:  That is a good question! When something catches my students' eyes enough that they stop and comment on it, I take notice. The majority of our students have been fed a steady diet of traditional narrative films and ideas, so they tend to have ambitions to work for the large studios. But lately our students have really been embracing more conceptual films and story structures. They respond to films that have a traditional sense of movement and character animation, but the stories and events have a more experimental or imaginative bent. The story is less obvious perhaps, or the movement is more physical and less constrained by real physics.
I think this is great because it shows that they are loosening up what they think animation is and taking advantage of the medium in ways their schooling has not previously encouraged. I see a good number of students shifting towards 3D printing especially for stop motion sets and characters. There is so much happening now with technology and acceptance of animation that I feel they are just starting to explore options outside of 'normal' pathways.
ACR:  RIT's graduates can be found far and wide earning recognition, whether they be working at the world's top studios or innovating independently as artists. As the Chair of the department, what do you attribute to their success?
BL:  It's our community of students and faculty. The relationship between our students and faculty is something special. We bond. Students trust that they are going to get straight answers and critiques on their work. They know it's safe for them to fail and that they'll have help in eventually succeeding. It builds respect on both sides. Students respect and challenge the professors, and they raise their game. And I think this helps them in their future endeavors, giving them the ability and confidence to talk to others, express their ideas, contribute and work collaboratively.
I genuinely consider students and graduates as my friends, and eventually they become my competitors! I have been up against them in multiple festivals now and it's a great thrill. Most people aren't aware of just how powerful and important it is.
ACR:  Last but not least, any new additions or features to the program that you're excited about, Brian?
BL:  We are continually growing and adding to our program. For one, our new Magic Spell Studios will combine our top five nationally ranked games program with our nationally ranked animation program in a new home that's very exciting. Adding new technologies and updates to our software keeps our program strong; and the same for new approaches to storytelling; our many global campuses allows students the opportunities to travel and learn how other cultures tell stories. Everything we do at RIT aims to continually expose students to the options within animation while keeping our program strong. Animation is just hitting its stride and we're always adjusting to keep pace.
Check out more interviews at The Animation Career Review Interview Series.