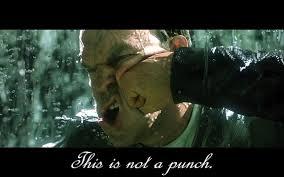 Animators and animation studios are increasingly lured to 360 degree virtual reality filmmaking and the prospect of reimagining their creations within a virtual environment. But creating convincing characters that reside in the nascent VR landscape requires a fresh approach and new way of thinking, as character animator Jon Vener learned firsthand.  
Vener served as Animation Director for Overkill Software's The Walking Dead VR Experience which was released in 2015 to showcase the Star VR headset and serve as a promo piece for the much anticipated first-person shooter game by the same name. With an enviably broad background that includes both the arts and sciences as well as a BFA from Woodbury University, Vener has tackled numerous lead animation roles for game titles including Halo and BioShock.
Vener spoke to us about leveraging his left brain/right brain for The Walking Dead VR Experience and what he learned about VR in the process- both its potential and current limitations. We hope you enjoy our latest Q&A!
ACR:  Jon, what were the similarities and differences between animating for VR and animating a first-person shooter game or a film?
JV:  In many respects, working with VR wasn't that different from working on cinematics or VFX because it was a very controlled environment. Instead of pushing out a point pass, you're pushing out skeletal information that drives the character inside the engine. From that standpoint, things were fairly similar.
A key difference is simply the scope of VR. With cinematics, an epic scene only has to be shown in front of a single camera. In VR, the camera looks around 360 degree as well as up and down 180 degrees. So doing something big or epic in VR is inherently six times bigger of a job as it requires much more work.
With regards to game animation in particular, keep in mind that an entire visual language has been adopted industry-wide over many years and it utilizes cheats in order to communicate information to the player about what's going on. In VR, that same language doesn't work- as we discovered working on The Walking Dead VR Experience. You need to animate the bodies more, for one. In a first person shooter game, we expect to see arms hanging off the camera because there's a logical break between what you see on the screen and the rest of the body (of your avatar); in VR, if you see arms dangling from the camera they appear as if they're coming out of your head. So there are new rules in VR that you need to learn.
ACR:  What were some of the workarounds you used to combat those issues in VR?
JV:  (Working on The Walking Dead VR Experience) we assumed that anything that can be looked at will be looked at. We also assumed whoever is wearing the headset will inevitably ignore whatever it is that we wanted them to look at and stare instead at something else. In one scene, a player is in an alleyway and a door bursts open behind them with a zombie in it but players weren't looking back at it… they were looking straight ahead instead. We relied on trickery like audio cues to draw players' attention to where we wanted it, but many people still ignored those old tricks while wearing a VR headset.
ACR: You liken the current VR landscape to the Wild West. How so?
Jon Vener:  It's completely wide open right now. Anyone who says they know what VR is going to be five years from now is lying. Movie people expect it to be a cinematic experience, and game people think it's going to be a game experience but neither is 100% right or wrong.
VR needs to grow up a bit, and there are a few things that have to happen for it to become its own art form. It's so new and technologically-driven that the engineers are running the show. Most of the current content is demos so that engineers can flex their muscles and see how it works. They're figuring out what they think are the rules of virtual reality but their rules aren't necessarily set in stone. They certainly have the loudest voice right now because we're still in the early tech phase of VR and it's their baby… they want it to be everything they dreamed of but in reality it needs to grow up on its own.
ACR:  What needs to happen for VR to mature?
JV:  The engineers need to hand it over to the artists and leave them alone with it. Studios that have very strong working relationships and deep trust between their tech people and artists- like Disney and ILM- will be integral to facilitating that and to VR's growth.
ACR:  Theme parks appear to be among the first in line to leverage virtual reality. What do you think of that potential partnership?
JV:  Theme parks seem like a natural fit for VR and I'm cautiously optimistic about it. There are barriers to be sure. For one, if you have 100 people with VR headsets that are $1500 a pop, there will be turnaround (due to theft) or maintenance and repair costs that likely will be too prohibitive for some parks. There's also stomach sensitivities to contend with. There's a disconnect between what your brain thinks it sees and what your body is actually feeling in VR. The headset tells you that you're moving but your body inherently knows that it's not, so it reacts by making us feel sick. VR amplifies that sensation to the max.
ACR: If virtual reality has growing pains, augmented reality seems to be coming of age. What are your expectations for AR in the coming years?
JV:  AR has many applications outside of entertainment and that's where the real money and development is at. For instance, if you're responsible for tearing apart motor generators in the military and you can put on a pair of AR glasses that give you step-by-step guidance or details on how to do that, that's huge. Those are the types of applications that will allow AR to develop more fully.
ACR:  Your current project (working title 'Forms') combines live action with 3D animation in a way that's reminiscent of illustrator Andrew Zbihlyj's work. What were the origins of this hybrid approach?
JV:  The idea came to me about ten years ago when I discovered Ben Templesmith's '30 Days of Night' comic series from a friend of mine. He had a cool style that combined rendered and dimensional elements with very flat and crude elements in just one character. I wondered what it would look like animated. It took me about a decade to figure out the technical stuff in order to execute on that idea.
Because it mixes 2D, 3D, and realism, I would have had to texture, rig, simulate, and worry about transitions… all the most expensive aspects of animating! Ultimately, the animation costs were too prohibitive to make the film until it occurred to me that I could integrate live action to reduce costs. We're shooting live action and we're capturing data on the character at the same time.
ACR:  Thinking outside the box has enabled you to do something that's actually cheaper to produce?
JV:  That's right. The icing on the cake is that it gives us the aesthetic and design look we were going for, but it's also cheap to create. If you're going to challenge people with telling a visual story, it has to be cheaper because it's a tougher investment to make.
ACR: Jon, your background is enviably broad and you've honed both your left and right brains, so to speak. Do you have any advice for aspiring animators when it comes to acquiring skills?
JV:  I recommend getting foundational skills first before learning intricate software. I earned my BFA at Woodbury University where I learned pencil and paper animation first. This is a more direct route to learn animation because you can draw your way out of a problem. Then you can move on to the 3D stuff. If you learn animation at the same time as learning Maya, it's going to be very daunting. The other invaluable skill to hone that many BFA programs teach is being able to communicate in the language of art. Some self-taught artists might be very good at what they do but they haven't learned the language of critique and they lose out on communicating in that respect. You must be able to talk about things like tone and weight and understand the role they play in your work.
Animation is a left brain/right brain thing; there's the technical side, but there's also the creative side. Being multidisciplinary helps because it offers us more ways to approach a problem. If you're familiar with many disciplines, you'll navigate it all that much more easily. I learned traditional animation first at Woodbury, and that was the biggest selling point for me when I was looking at schools. The truth of the matter is that if you understand the art side of animation, the technical side comes relatively easy.
Check out more interviews at The Animation Career Review Interview Series.