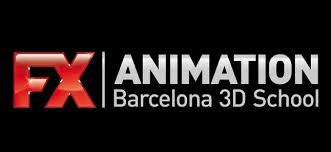 It's not easy finding a school in Spain that caters to the demands of the various industries that leverage CG artists. But that's exactly what Barcelona's FX Animation seeks to do, bridging the gap between traditional educational offerings and what industry expects its artists to know. The school has quickly made a name for itself, garnering the attention of studios large and small while earning the distinction as a LightWave 3D and Next Limit training center.
FX Animation's broad course offerings go beyond the entertainment realm. From programs in architectural visualization to 3D for photography and graphic design, the school prepares students for the variety of careers that increasingly require CG artists. And good news for non-Spanish speakers: the school tempts international students with its wide assortment of English courses (as if you needed another reason to target Barcelona as a great place to live and study).
Technical Director and co-founder Xes Vilà was good enough to catch up with us recently, explaining FX Animation's offerings and its close relationships its forged. (This interview was done via email & has been edited minimally where necessary for clarity).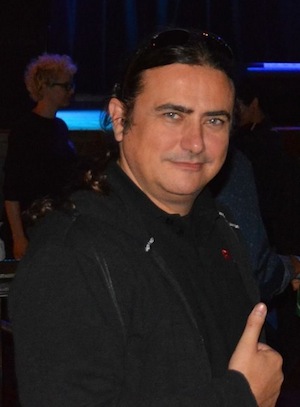 ACR:  Xes, tell us about your background in CG and how FX Animation came to be…

Xes Vilà: I started working with CGI when I bought an Amiga 500 Computer in 1989. By 1992, I founded my first CG studio in Barcelona, Mondrac. In 1995, I went to Dominican Republic and worked in a studio called Digital Graph. The following year, I came back to Barcelona and started working in the automotive Industry for a company called Mazel Ingenieros. After that, I was hired by SEAT where I developed a unique pipeline in our industry to transfer the results of the simulation to 3D software like Maya and LightWave for realistic 3D visualization. I left SEAT when I was hired by Aula Temática to help them start a new School in Barcelona. That school didn´t work. Two years after that in 2008 I started FX Animation with the support of my partner and sister, Fatima Vilà.
ACR: What elements of CG education were most important for you to focus on at FX Animation and why?

XV: In my opinion, the most important factor was that there didn´t exist a relationship between schools and industry in Spain. It is important to teach methods and techniques that the industry demands and to prepare students for their future profession.
ACR: FX Animation offers many courses and masters classes in subjects ranging from intensive training in After Effects and compositing in Nuke to 3D character animation and architectural visualization. How does the school decide which courses to offer?

XV: We listen to industry demands, and not only within the entertainment industry. There is a demand for CGI artists in other sectors; for example medical and scientific visualization, Archeology, engineering, Photography. We offer programs to cover those demands.
ACR: Having worked in a non-entertainment industry yourself, are there advantages to working within these non-entertainment industries that students might consider when deciding their career trajectories?

XV: Yes, absolutely. And new fields requiring CGI appear every year. The advantage for our students is that they have more chances of finding a job because the range of possibilities is higher.
ACR: You are a certified LightWave3D and Next Limit training center. What does that offer students?

XV: We have been certified because of our own methodology and the quality of our teachers as well as the quality of the results from our students. This certification is a quality guarantee.
ACR: What are some of the tools that your students use regularly?

XV:  LightWave 3D, Houdini, Maya, 3DMax, Nuke, Real Flow, Maxwell Render, Arnold Render, Vray… and more!

ACR: In a field that is always evolving with new technologies, how do you keep up with the latest tools of the trade?

XV: The tools evolve very quickly, and new tools appear every year. One of my tasks is to research those new tools and techniques, and teach my instructors (in their use). Sometimes people from studios ask me about new software or new techniques because they didn`t have enough time to research it themselves; they appreciate our impartiality which is why we are not attached to any single software company. We love our job and learning new techniques and new tools is part of it; adding them into our programs every year takes great effort.
ACR: What is the atmosphere like in and around Barcelona for CG art?

XV: In Barcelona, we don't have large studios but we do have a lot of small and mid-sized studios working on very good projects. Our students find work or internships in the Barcelona area as well as throughout Spain and abroad.
ACT:  Finally Xes, what do you value most about the work you do at FX Animation? What keeps you and your staff evolving and exploring and starting new courses?

XV: What I value the most is to provide a professional future for my students. Our passion is our greatest strength… it keeps me and my staff always up to carry on.
Check out more interviews at Animation Career Review's Interview Series.