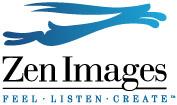 The name Zen Images may conjure up mental pictures of philosophical Buddhist gardens with pensive rocks and thoughtful sand—but in the case of Zen Images the staff are more about post-modern poppycock than pre-modern philosophy.
Since 2007 Zen has completed over 200 doing high-quality production jobs for reliable names across the country—and despite their success, all that is beginning to change. Like a successful chameleon Zen is never one to rest on its laurels—instead it wants to evolve its colorful art.
This small production studio in the burgeoning metropolis of Montreal is leveraging its solid reputation to catapult itself from traditional production work, into the more cutting-edge 3D and visual effects animation. This renewed effort to work the cutting-edge of animation has the studio producing quirky, near-provocative 3D animations. Their new evolution into 3D is proving that the studio will continue to go the distance, by releasing the creative genius from their animators: in the way you release a pacing tiger from its cage.
Call this obvious foreshadowing but we are likely to hear more from Zen in the future. To discuss the past, present and future of this growing studio is Zen's CEO and 15-year Special Effects veteran, Daniel Beaudry:   
What is your firm's focus within animation and what led your firm to have such a focus?

Zen Image's main goal is to create fantastic 3D animation and motion
design that produces great ROI. Competition is very high and globalization makes it even tougher, so quality, great service and ideas are all crucial for success!
Fill in the blank: The future of animation is ___________.

The future of animation is in having the best ideas and making them happen as fast as possible.
What are the best and worst aspects about working in the animation field?
When the brain focuses on stress, deadlines and other physiological problems, we
tend to diverge from our main goals of productivity and creativity. Sometimes I
wish I could deactivate that section of my brain; but then again, I think I might leave that light on. It could help me shine. Experience and quality work is elemental to success, but technical and artistic achievement's are tough on the ego! Only time will tell if one is worthy, many will fail.
Among your firm's achievements, which one(s) are you the most proud of?
Here are a few productions that we are proud of (but here's a scoop: we are working on a new site with more English content and some major re-branding of Zen Images):
b. Installation video for Cobra Anchors
c. Flying beast
d. Bunny rabbit on fire
e. Motion design for Video MTL (Montreal video equipment rental company)
f. Cool motion design and animation for a Canadian show (Les Appendices)
g. More projects that we did (only images)...
What skills/qualities does your firm seek out when hiring new
employees?
We seek artists that are positive, motivated, pro active, talented and multidisciplinary. Designing and aesthetic skills are important too!
What particular schools, if any, does your firm recruit new hires from? If none, where do you recruit new hires?
Talent is all over the place nowadays, I don't give preference to any schools in particular, but social media is quite effective for my human resources research.
What advice would you give to aspiring animators?

3D animation is very challenging. It take tremendous effort and dedication to become successful. When you get to the point where you feel comfortable with the medium you will feel a great surge of pure self-fulfilment; a feeling that energizes you and your work.
Never let somebody bring you down though. Discover your own path to success because everyone is different. Discover your real talent(s) and focus on that. What drives me is perfection, that said however, I will never stop dreaming and perfecting my art.
What were your most challenging projects, and why?

Every client that wants to provoke the ultimate sensational experience with a very tight budget; now that is a serious challenge. And god knows that all my projects are similar, wonder why?
What kind of education did it take to get you where you are today?

Life, dedication and lots of Internet time. And, I obtained a certificate from the NAD center located in Montreal, where I was also in the film and special effects division.
What animation software packages does your firm prefer to use? Which one would you recommend to beginners?

I would suggest that beginners start with popular software, like Autodesk. In the film industry, depending on your location, lets say in the US for this scenario, I would start with Maya, Softimage or 3dsMax (in order of importance in my opinion). In Quebec specifically, I would learn Softimage and ICE! In the gaming industry I would learn 3dsMax.
Here is a super weapon: learn Shader programming using Renderman (I know, I would not touch that myself lol!). Here at Zen Images, we primarily use Softimage.   
Could you share with us your best story about working in the animation
industry.

Last year, I was asked to meet with Jimmy Bouchard and David Banford, owners of Phoenixx, to discuss a project that seemed very promising. David and his partner were enthralled by the fact that we could create their visualized 3D character straight from their imagination. The lads had a clear plan laid out for this project, and had to find a solid partner to do the job right. My 2-hour interview was a sweaty one: David and Jimmy asked me a bunch of psychological questions, trying desperately to find my weak spots... A day later, I got a call from David, asking me if I was interested on launching the Wilby project. This project has given me great experience with a production pipeline and in working on long-term projects.
Has the trend of outsourcing animation overseas affected your firm, if yes, how have you dealt with it or compensated for it?

Nope, but thanks for the heads up, lol!
Do you think that there is an increasing or decreasing demand for animators overall? Why?

The demand and need for animators in the CGI field may be a bit slow since there is an increase of students searching for jobs--which is subsequently, creating an overflow of talent. In response, it's harder for those that have weaker portfolios to find that dream job. The idea is not to think about it, but to take positive actions: get out there and find a position that suits your experience. Don't over rate your capacities, instead start out somewhere (or anywhere) and build up slowly but surely. It's sad but let's face the facts you have to be excellent, or else, your neighbour will bury you in their dust!
Check out more interviews at Animation Career Review's Interview Series.