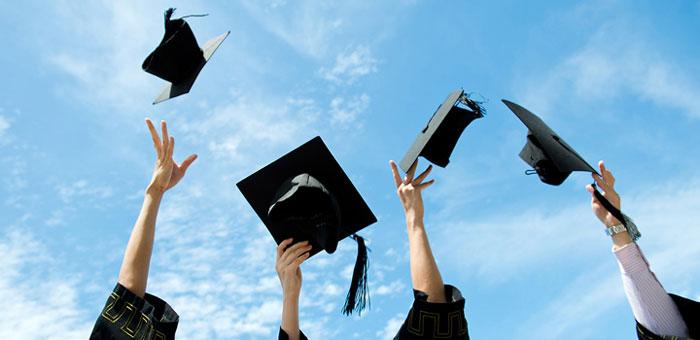 Which UK Colleges Offer Animation PhD Programs? ACR Takes a Look.
UK Colleges with Animation PhD Programs

| School | City |
| --- | --- |
| Arts University of Bournemouth | Poole, Dorset |
| Loughborough University | Loughborough |
| Royal College of Art | London |
| University of the Arts London | London |
| University of Kent | Kent, Canterbury |
| Anglia Ruskin University | Cambridge |
| University College of London | London |
| Goldsmiths, University of London | London |
| Falmouth University | Falmouth and Penryn, Cornwall |
| Birmingham City University | Brimingham |
What are the Top Schools in the UK for Animation PhD Programs?
If you're looking for a top Animation MFA program in the U.S., you won't have any trouble finding a variety of options. UCLA, SCAD, and RIT are just a few. If you're interested in Animation PhD programs? Well, let's just say your search will be a bit more challenging. True, USC's School of Cinematic Arts offers an excellent option—the PhD in Cinematic Arts. But if you want to earn a PhD that focuses on animation, you'll have to find a school that is willing to customize its PhD program in art, design or other similar area to suit your goals. If you can't find a suitable option, that's OK. America's strongest ally has you covered. Just head to the UK! 
The UK is one of the easiest and most popular places to study abroad today. American students don't have to worry about learning another language, and travel within the UK and to neighboring countries is affordable and convenient. The UK and the U.S. have many cultural similarities as well, so students can enjoy the same types of entertainment, recreation, and social institutions there as they do back home. 
Students will also find that the educational institutions in the UK have more similarities than differences to those in the U.S. A few examples include teaching styles, internship opportunities, and the types of on-campus organizations and clubs. One welcome difference, however, is the cost. Though the cost of postsecondary education in both countries is far from cheap, tuition costs in the U.S. are generally higher. 
So, if you want to earn a PhD in Animation and the UK sounds like a great place to do it, take a look at our list of 10 popular options below and what they have to offer. Please note that the schools are not ranked. 
1. Arts University of Bournemouth, Poole, Dorset, UK 
Arts University Bournemouth (AUB) is a specialist institution offering degrees in the areas of art, design, media, and performance. Home to more than 3,000 students, AUB is one of a small number of UK colleges dedicated solely to the study of art, design, media and performance.
Students seeking the highest degree levels in animation have two options—the MPhil or PhD. The programs consist of the following unique research groups: Animation, Creative Pedagogies, Fashion and Textiles, and Plastics in Art and Design. AUB research degrees are awarded through a partnership with the University of the Arts London. 
Note that for the 2013-2014 school year, at 97.4 percent, AUB had the highest percentage of graduates entering employment and/or further study within six months of graduation out of all universities in the UK. 
2. Loughborough University, Loughborough, UK 
Loughborough University is home to some 17,600 students from over 100 different countries. The school houses the School of the Arts, English and Drama, which offers Fine Art, English, Drama, Graphic Communication & Illustration, Publishing, and Textiles programs at all degree levels. The MPhil/PhD program is home to the Animation Academy—a "center for animation research, scholarship, practice and exhibition, embracing tradition and progress, education and industry, art and commerce; and dedicated to excellence at a national and international level in all its activities." Students in the program may choose to study with one of the following research groups: Animation Academy, Drawing and Visualization, or Digital Humanities. 
Film, Photography and Digital Media are other options. Programs lead to an MPhil or PhD in Art and Design. 
3. Royal College of Art, London, UK 
The Royal College of Art (RCA) is the "world's only wholly postgraduate art and design school." The school, which is home to around 800 students from over 60 countries, offers 24 programs through six integral schools. The six schools focus on architecture, design, fine art, humanities, communication and material. Graduates of these schools (more than 93 percent) are professionally active in art and design five years after graduation. 
Per the School of Communication, "the Animation, Information Experience Design and Visual Communication programs welcome applications for research degrees study in relevant areas of communication research." Students in all research areas have full access to the School's specialist workshops (digital print, animation, moving image, sound, letterpress) and labs (information experience design, animation, visual communication) to produce and present their practical work. The programs lead to an MPhil or PhD. 
4. University of the Arts London, London, UK 
University of the Arts London (UAL) is made up of six colleges including Camberwell College of Arts, Central Saint Martins, Chelsea College of Arts, London College of Communication, London College of Fashion, and Wimbledon College of Arts. Across all six schools, UAL offers the MPhil or PhD with the option to conduct research in subject areas in art, design, and communication. A few current subjects include Animation, Interactive, Film and Sound, Theater, Screen, and Performance Design, Fine Art, and Communication and Graphic Design. Specific research degrees have been awarded in Animation and Moving Image and Interactive and Sound Arts. 
5. University of Kent, Canterbury, Kent, UK 
The University of Kent is home to more than 20,000 students from 148 nationalities. The school has seven locations including Canterbury, (main campus), Medway, and Tonbridge, UK; Brussels, Belgium; Paris, France; Athens, Greece, and Rome, Italy. Three faculties (Humanities, Sciences, and Social Sciences) comprise 18 academic schools and three academic centers. The School of Engineering and Digital Arts is home to the Digital Media Group. 
Per the School, in the area of time-based media, the Group has substantial interest in "digital film capture and editing and manipulation on to fully animated 3D modelling techniques" such as those used "in games and feature films." Research Themes include Computer Animation and Digital Visual Effects, Digital Arts, Human Computer Interaction (HCI) and Social Computing, Mobile Application Design and Development, E-Learning Technology, and Medical Multimedia Applications and Telemedicine. The program is available at the Canterbury campus. 
6. Anglia Ruskin University, Cambridge, UK 
Anglia Ruskin University (ARU) consists four main campuses including Cambridge, Chelmsford, London, and Peterborough, UK. With 35,000 students, the school is one of the largest universities in the East of England. ARU offers hundreds of programs in areas from art and design to social sciences and humanities. Programs are offered at all degree levels. 
Advanced animation students typically choose the MPhil or PhD in Computer Science, which covers animation, image manipulation, video systems, virtual worlds, gaming, 2D and 3D modelling, cloud computing, AI, audio applications, satellite technology, internet technologies and mobile media technology. The program is available at the school's campus in Cambridge, "one of the UK's premier science and technology cities." 
7. University College of London, London, UK 
In 1826, University College of London (UCL) became the first university in England to welcome students of any class or religion, and the first to welcome women on equal terms with men. Today, the school is home to 38,000 students from 150 different countries. UCL offers programs in all subject areas leading to a BA, BSc, LLB, MEng, MA, MSc, PGCE, MPhil or PhD. 
Animators who would like to earn one of the highest degrees in the field choose the MPhil or PhD in Culture, Communication and Media. Past research areas have included Young People's Production of Digital Animation, Film and Computer Games, Virtual Worlds, Moving Image and Video Games, Online Communities, and Play and Film, to name a few. 
8. Goldsmiths, University of London, London, UK 
Goldsmiths, University of London offers programs in the arts, humanities, social sciences, cultural studies, computing, business and management, across 20 academic departments. Home to more than 8,500 students, the school offers the MPhil and PhD in Media Communications (MC). Students are encouraged to submit a proposal for Animation Research or other related area. The MC Department consists of a team of industry professionals active in Animation, TV, Film, Journalism, and Radio. 
Students will research individually or under supervision. Related degree options include the MPhil or PhD in Arts & Computational Technology and Intelligent Games & Game Intelligence. 
9. Falmouth University, Falmouth and Penryn, Cornwall, England UK 
According to the Falmouth University website, this art and design school has been the UK's number one arts university for three years. In addition, the school says that 97 percent of graduates are working or involved in further study just six months after graduating. 
Falmouth U consists of 10 schools ranging from Architecture, Design & Interiors to the Games Academy. The School of Film & Television is home to the Animation Program. Advanced animation students seeking the highest degree typically choose the MPhil or PhD Research Program. The programs accept applications for interdisciplinary research in any art, design, media, performing arts or writing subject areas. 
10. Birmingham City University, Birmingham, England, UK 
Birmingham City University (BCU) is home to the Birmingham School of Art, which invites applicants to submit proposals for Art and Design PhD research within areas such as Art History, Education and Design Practice; Research in Art, Dissemination, Impact; Speculative Topologies of Art-design Practices, Radical Matter in Art & Philosophy, Center for Chinese Visual Arts, and others. Once accepted, students will become members of the research culture in Art and Design at BCU that includes CFAR (Centre for Fine Art Research) at the Birmingham School of Art, the Typographic Hub, Design Business Innovation Lab, Zero Carbon Lab, the Fashion & Textiles Research Group, and others. 
Per BCU, students will "attend regular research seminars, conferences and symposia and will receive a dedicated workspace that acts as the hub of their PhD research activity." They may also strengthen their PhD research and professional/personal development by "participating in wider international research communities and conferences, and by helping to teach degree modules to undergraduate students." 
For more information about study abroad opportunities, take a look at The Benefits of Animation Study Abroad Programs or Best Overseas Locations for Animation Internships: London, UK. 
Alternative Programs to Consider: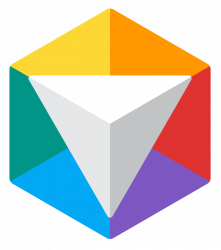 Request info

Selected Campus Locations:

Selected Programs:

Animation Career Review Rankings:
Top 25 International Animation Training Programs (#25) - 2022
Sources 
"19 Institutions Offering Postgraduate Animation Courses in the UK." Hotcourses International. Hotcourses LTD, 2017. Web. 19 May 2017. 
PhDPortal. StudyPortals B.V., 2007-2017. Web. 19 May 2017. 
"Places of Interest in Great Britain." Study Abroad UK. StudyAbroadUK, 2017. Web. 19 May 2017.