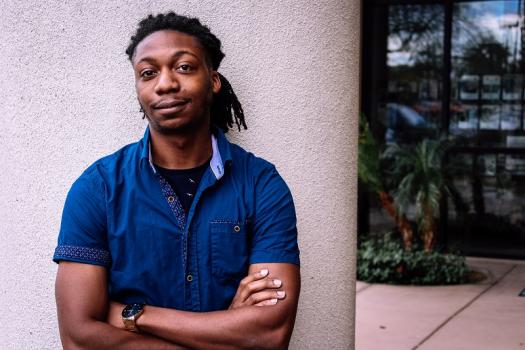 Christian Washington serves as Assistant Professor of Animation at Huntington University's Arizona Campus
Animation is a popular field of study, with new programs popping up in diverse geographic areas that cater to the differing needs of area students. Remarkably, there are only a small handful of universities that offer bachelor degrees of animation in the desert southwest, and Huntington University is one of them. Drawing on the success and popularity of its Digital Media Arts program at the university's main Indiana campus, it developed a second campus in Peoria, Arizona, that is solely dedicated to extending the DMA department and its animation Bachelor of Science degree to students in the southwest region.
For Assistant Professor of Animation Christian Washington, teaching at Huntington University is coming full circle. Prior to earning his MFA, Professor Washington earned his undergraduate animation degree at Huntington's Indiana campus. With the westward expansion of the program to Arizona, Washington was thrilled to have a chance to give back to the university that helped foster his growth as an artist and pay it forward to future generations of animators. We hope you enjoy our latest Q&A below, and if you haven't already, be sure to check out our interview with Huntington's Indiana campus Professor of Animation Bryan Ballinger. 
ACR:  Christian, you currently serve as Assistant Professor of Animation at Huntington's Arizona campus but you were also a student at the university. Reflecting on your decision to attend Huntington, what drew you to it? And what led you back to it as an educator?
Christian Washington: When it came to choosing a university I was looking for 3 things. To be specific I had my eye out for scholarship opportunities, faith centered education, and a strong film & animation department. The day I first encountered Huntington I was elated to see they had all three! It was there that I fell in love with both animation and higher education. So when the opportunity came to serve as a full time professor at a brand new campus, this was almost a no-brainer for me.
ACR:  Huntington University's Arizona campus is still relatively young- just opening a few years ago. Uniquely, it's entirely dedicated to the fields of Digital Media Arts. How did it come about and why Peoria, AZ?
CW:  We're a very young school indeed! There's something honestly exciting about being a part of something so new. A large part of planting in Peoria AZ had to do with the climate. The Phoenix Valley is also a large, bustling location that has very few opportunities for young people to study film. So between the ripe opportunity and the incredible support from the city of Peoria, creating a new school here was a wise move for us.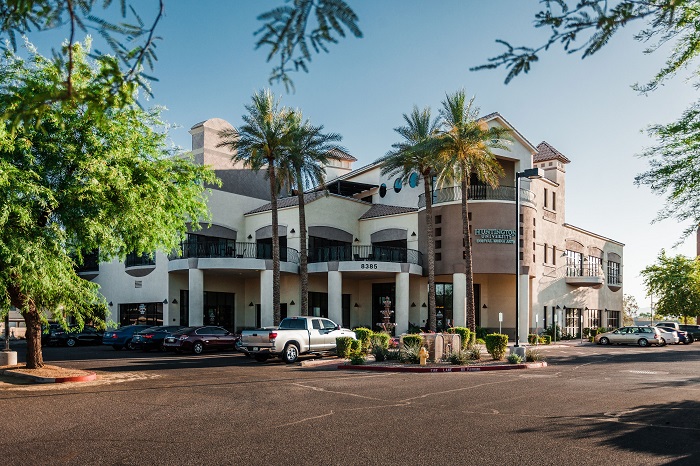 ACR:  Huntington is known for its enviably small student-to-faculty ratio. About how many students are in your typical animation classes? 
CW:  It really depends on the class. My smallest class is about 4 students this semester but the average class size seems to be right around the 14 student mark. Having a low student-to-faculty ratio is almost a necessity at an art school, since a bulk of the teaching happens through close-knit demonstrations and regular dialogues with artists in the class. Each student here gets a lot of one on one time with faculty which makes a huge difference in the long run. Plus as an instructor you quickly learn that each student learns differently. So getting to learn each student's individual needs is huge for personal and artistic development. Working closely with students to help them make progress pursuing their passion is easily my favorite part of this job!
ACR: Did you have faculty or projects in your own years as an animation student that influence your teaching style or curriculum today, Christian?
CW:  Bryan Ballinger, who currently Leads the Animation Department at Huntington's Indiana campus, was the teacher that convinced me that I had actual potential. Every time I get the chance I like to remind him that he's the reason I am where I am today! In graduate school, I had a great teacher in Andy Beane (Ball State Univ) who taught me how to master my craft. 
Looking back, my favorite projects were the ones I was thoroughly prepared for- the ones I completed and was able to share with others and get a real genuine smile. Thanks to my time at both HU and BSU, I've been able to design my own teachers' style and curriculum that brings the best from both of these worlds together, and so far this approach has shown some pretty stellar results.
ACR:  I know Huntington's Indiana campus boasts an amazing array of tools of the trade. Is the equipment similar at the AZ campus?
CW:  Having the right hardware is pretty important in this trade, and when it comes to getting your hands on what you need to succeed it can get quite expensive. One huge bonus about attending a Media Arts school like Huntington is that everything you need to tackle the career of your choice is made readily available to you. From utilizing industry standard software used to make feature films like Maya & Dragonframe to working with some of the nicest cintiq monitors on the market, students in attendance are able to dive directly into the trade of their dreams right off the bat. 
ACR: Turning to your work as an animator, Christian, you've tackled deep subjects (as seen in your short film 'Brotherhood'). In your view, what makes animation such a good vehicle to tell stories that can be sobering, sorrowful, and hopeful?
CW: Stories are the most powerful and accessible teaching tool we have today. Not everyone is willing to take a seminary class or get to know someone from a distinctly different culture, but through animation nearly anyone can watch a character deal with a complex issue and learn to empathize with them. In today's world especially I think this is exactly what we need. To learn to see the world from different people's point of view and learn how to deal with complex issues in a way that is approachable, and when done right, very memorable. 
ACR:  Have you been surprised at the level of work your students create?
CW: In the past 2 years alone, I'm astonished at the work the students here have already been able to make in such a short period of time. I mentioned to my class early on that if they wanted their work to be admired or remembered, then it needed to mean something, and the more personal the better. If you look at the industry, this is exactly what we see. Long time classics are often works that have something significant to say and are also done very well. There's nothing more exciting then spending hours fine tuning a project only to have it well received after months of work! I love that the students here are already getting a small taste of that.    
ACR:  You've also authored multiple graphic novels. Does creativity breed creativity, and is the creative brain just another muscle that you have to keep working out?
CW: Yes, I've got a huge passion for Graphic Novels! I've written and self-published 3 so far, and am already in the midst of planning my next illustrated project. Honestly though, I couldn't have worded it better myself! Creativity is indeed a muscle that needs to be exercised regularly. Just like an athlete needs hundreds of hours to master a position, the same attitude must be adopted in art and storytelling. Being challenged to work outside of your comfort zone is also a great way to learn skill sets you didn't know you had! The reason I truly love working in this environment is because my students inspire me daily. The truth is, it's so much easier to make quality work when you have people around who can both assist you and inspire you. 
I also have the benefit of working with incredible colleagues that inspire me on the daily. Phil Wilson, the head of our film department here in Arizona, is still making incredible projects even as he teaches full time. Then on the other campus, Bryan Ballinger, Josh Addessi, and Curtis Wood remain some of the best lighting and concept artists I've ever known. Working with such talent pushes me to continue to evolve in my own trade.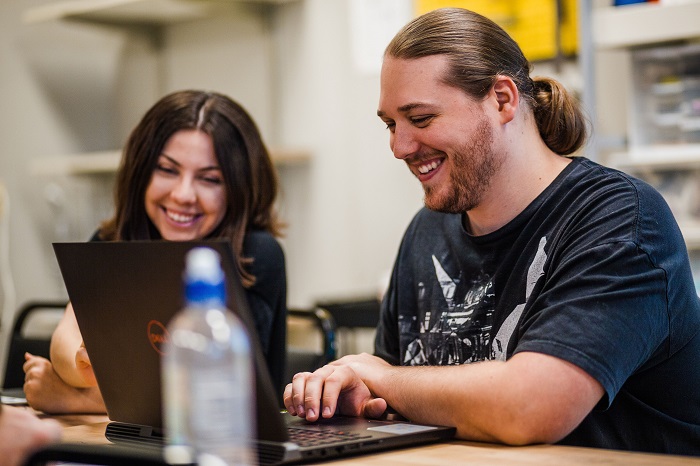 ACR: How diverse is the student body at HUAZ, and do their backgrounds, interests and experiences make for better and more unique storytelling?
CW: Oh man, we most certainly have a population here that represents a wide range of backgrounds, which in my mind is 100% ideal. Having your beliefs challenged and learning how others think is so pivotal when it comes to personal development. Our various upbringings give us something unique to share while at the same time the community will always be united when it comes to our love of art. Being able to jump from faith, to anime, and how all of that relates to character design is an experience I feel you'd be hard pressed to find anywhere else!
ACR:  Speaking of narrative, Huntington encourages student volunteerism and its faith-based mission is ever-present. Does this guide the themes and interests of your students' work?
CW: I uphold the belief that no matter how talented you are, nothing matters at the end of the day more than character. This is the trait that will actually open doors and ground you when times are tough. Last year we had the chance to work with the Maryvale Schooling system and create a film for an event that dealt with how to be a modern hero, which was showcased by just loving your neighbor. We had 11 weeks to finish the project (An ABSURD task for a class that had never made a film before) but we met our deadline and got to premiere our 3 minute short in front of nearly 3,000 middle schoolers. For me this perfectly showcases how we as artists can use our gifts not only to pave a future for ourselves but to also be a blessing to others.
ACR:  Last but not least Christian, what do you want a prospective student to know about the Animation program at HUAZ that they might overlook otherwise?
CW:  College is a really special opportunity, but when it comes to the quality of your experience it all depends on where you go! In my brief time here it's abundantly clear that the students who attend HUAZ absolutely love it here. What sets us apart is not only will you receive instruction from outstanding teachers, be able to use exciting software, or pitch and make your own film idea, but during the course of your experience you will also be seen and known for who you are and supported the entire way as you seek to jump into a challenging but rewarding career. This place has already become home to many, and if storytelling is your passion it could be yours too!
Check out more interviews at Animation Career Review's Interview Series.