Industry artist Steve Hubbard serves as Department Head of CG Spectrum's 3D Modeling program
CG Spectrum is an online training ground for all things CG, from VFX and animation to game design and 3D modeling, The school has carved a name for itself with its industry-driven approach and practical curriculum that gets graduates up to industry par. In fact, it's not uncommon for CG Spectrum students to be hired by studios before they even complete their studies. That's thanks in large part to the school's personalized approach to education in which working industry professionals serve as instructors (aka mentors) and adapt curricula to suit the needs of students.
Today, we're taking a closer look at CG Spectrum's 3D Modeling program and its Department Head, industry vet Steve Hubbard. What exactly is 3D modeling, you ask? Most simply, it's the digital 3D representation of objects or surfaces (check out this link for our quick guide on it). It's used in film, animation, game design, and a variety of non-entertainment applications, too. 
With a 6-month Introduction to 3D Modeling course, as well as a 10-month Advanced 3D Modeling Diploma course, CG Spectrum meets the needs of a diversity of students at varying points of their lives and careers from their own homes. In this Q&A, Hubbard tells us about his own path to industry, how his perserverence paid off, and what he teaches students so that they, too, can earn a paycheck for their passions. Enjoy! 
ACR: Steve, your career has spanned digital media, TV, film, and VR. When did your passion for the CG arts begin, and how did you develop your skills?
Steve Hubbard: As a boy seeing a Tie-Fighter (sometime around 1980), I was hooked. In high school, I spent hours cutting together video montages on old Sony reel to reel decks. When I found the Macintosh, I spent every spare minute in front of it. After high school, I didn't know of any schools I could study computer graphics at- back then it was all very new. So I decided to teach myself and dove right in. I learned every 3D software I could: TruSpace, 3D Studio (before 3ds Max), and Lightwave. I spent a lot of time with Lightwave as it was pretty well known for its tie in with the Video Toaster. 
During that time, I worked at a sign making company in graphic design, thus starting my professional art career. I got into Flash animation and was a New Media Director for a couple of large internet start-ups before moving to commercials. I eventually was hired as an Associate Art Director for ABC Television where I expanded my 3D skill sets and learned all aspects of VFX production. I realized that I didn't want to stick with mo-graph work, which was part of my responsibilities. Instead, the stuff that really excited me was feature film environments and matte painting. There was one hiccup though: I had no traditional art training… I couldn't draw and I couldn't paint.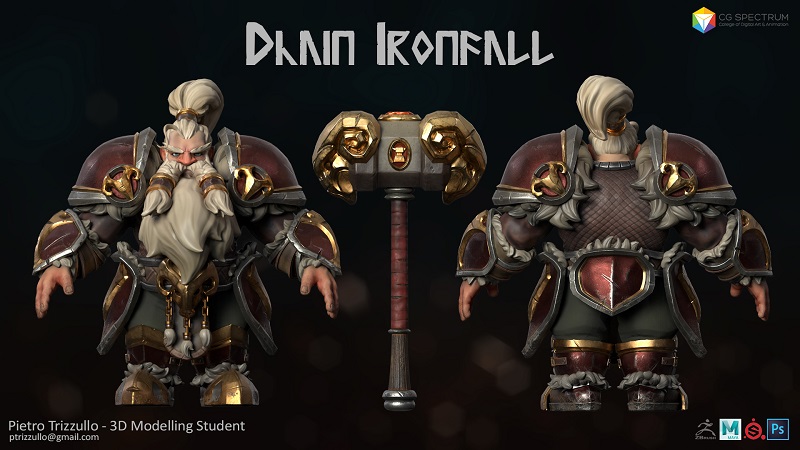 ACR:  How did you remedy your lack of formal education?
SH:  I decided to go to art school after being an art director for nearly 6 years! I earned my BFA in Landscape Painting and after graduating got my first feature film job at Rhythm and Hues Studios working on my first film 'Hop'. This may sound like the perfect outcome but there was a bit of a hiccup. I got on as a CFX artist yet in the back of my mind, I was eyeing the art department. After 2 years in CFX, I was transferred over to matte-painting. At first I was just doing a lot of tech work, helping new matte painters get accustomed to proprietary tools. I got my chance to work on several films where I was doing painting and environment models and that's when I found my true love: environment modeling. 
After Rhythm and Hues went down, I decided to head to China and took a position at Base F/X as a 3D Supervisor working mostly on ILM work for Transformers and Marvel properties. I got interested in real-time technology and produced a short demo for a theme park ride in Unity. It was showcased at the Unity China Conference and was a big highlight. I then did a short stint at ILM Singapore on the Warcraft movie, and after that moved to Australia to work at Animal Logic. 
ACR:  And I assume that's where environment modeling took off for you?
SH:  Yes, that's where I really came into my own with environment modeling. I worked on Lego Batman and Ninjago and a lot of projects while at Animal Logic, but by far the highlight was Alien: Covenant where I got to model the Space Jockey chair. It was amazing to say the least. After wrapping up at Animal, I then headed to Portland where I worked at Laika on Missing Link in their VFX department.
ACR: What a great story of grit and determination in carving your career, Steve! Turning to present-day, when and why did you decide to become a mentor and spearhead CG Spectrum's 3D Modeling program?
SH: I started teaching remotely while living in Australia for a university back in the States and I ended up loving it. My approach was to teach students from a production standpoint, and they loved it. Then I was introduced to CG Spectrum and it was a great match. I had several artists help me along my path and though it's cliche to say, I want to pay it forward for the next generation. VFX is interesting as we are cross-generational. We have VFX supervisors that have been doing this for over 30 years, and still offer so much to our community. I think it's one of those industries you just don't leave… it stays with you.
ACR: CG Spectrum's e-learning approach to the digital arts is apropos given how virtual the CG/VFX industry infact is. How do you collaborate with your students?
SH:  An industry professional in the field is paired to each and every class. We have weekly recorded lessons that all mentors make. We customize the courseware to fit the needs of our students. Each week, students watch pre-recorded lessons before meeting with their mentor to discuss their work and ask questions. We also support our students with industry advice on portfolios, career trajectory, and more. Twenty years ago, I couldn't just hop on the internet and ask an industry pro how they made something for a movie… it just couldn't happen back then. It's pretty incredible to have that kind of access at CG Spectrum today.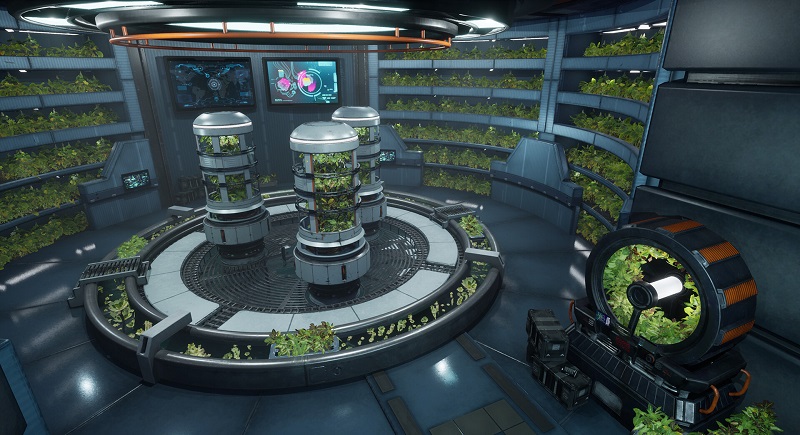 ACR: Who is the ideal student for the Introduction to CG Modeling course, and what is the expected learning outcome?
SH: Our curriculum allows for absolute beginners in this course. It's good to have a general knowledge of computers, but we assume no real experience. We have a very diverse group of students. There are professionals looking to level up their skills or learn something new, to college students supplementing their education, and even retired professionals wanting to explore their artistic side. Nearly all of these students continue into the Advanced courses. I think that is a sign of quality in our institution.
ACR: Speaking of the Advanced 3D Modeling Diploma course, this is meant to get students up to working standard in less than a year and earning a paycheck from their passion... no small feat! How do you do it?
SH: It surely is no small feat! The Advanced 3D course covers all aspects of three major topics: Character, Creature and Environments. We are a bit different in that we show not just the steps for creating these things, but the whole process. Since we (mentors) are all working professionals, we literally take the students through our own processes that we learned on the job. We have students that get job offers while still in classes! The software we cover is pretty broad but the short list includes Maya, ZBrush, Substance Suite, Marvelous Designer, Houdini and Quixel. 
ACR:  Impressive that you have students who are offered jobs while still taking courses.  In a competitive workplace like VFX and CG, what gives them an edge in your view?
SH: Networking is an essential key to working in CG. We encourage it from the outset. But I think the real edge our students have is that since all mentors work in the CG industry, we have been where they are; we have gone through the struggles, rejections, and radio silence. We can help prepare them for it. At the end of the day, the name of the game is persistence and we encourage that and connect students with people in hiring positions like recruiters. Most of us personally know people inside most studios around the world, and anyone can tell you that knowing someone in a studio and what their needs are is a big part of the process. 
ACR: Did you have mentors in your own career whose words and actions still resonate with you? And do the lessons you learned from them carry over to the projects and insight you offer your students?
SH: Absolutely! Coming from Fine Arts, my mentors probably aren't what you would expect. My landscape painting professor Ernest Viveiros had the biggest impact on my art practice and I try to instill those art concepts in all my lessons with students today. Ron Saks was an old school CG guy who worked at Able and Associates back in the day, and he was instrumental in my understanding of the CG industry. I had a few industry mentors that helped me tremendously in tailoring my work to what studios wanted to see. I would love to give a big thanks to Nick Burkhard (Disney), Kirk Mawhinney (Weta Digital), Max Ulichney (A52) and Mike Altman (Pixar). They helped me through my work and what was expected of me in a professional studio.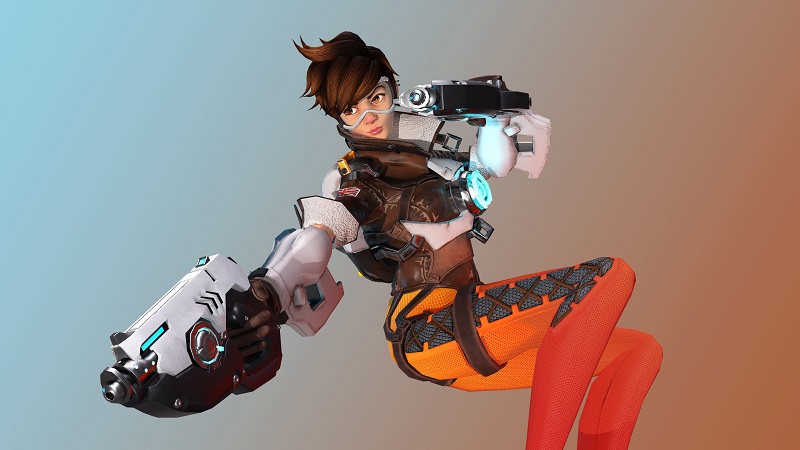 ACR:  Lastly Steve, do you have the opportunity to stay in touch with past students? Any success stories you'd like to share?
SH: I do keep in touch with a lot of my students. Probably the biggest success story of previous students is one that is currently working at Valkyrie Entertainment on a big AAA game. She actually got the job while studying. I have another one that just did some work for a Dell commercial.
ACR:  Wonderful to see their success. Thanks for the insight today about your career and mentoring at CG Spectrum. Much appreciated!
Check out more interviews at Animation Career Review's Interview Series.