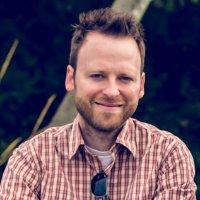 Visual effects artist Jasper Baltzersen is no stranger to working in an ever-evolving creative landscape. Whether it was 3D animation or stop-motion, and live-action or virtual reality, Baltzersen has learned the intricacies of the VFX craft while balancing the changing tides of the industry. He's done roto work, digital paint, and lead compositing while working at studios including LAIKA, ILM and Digital Domain. His credits? Furious 7, The Hunger Games, and Transformers to name a few.
It's from consummate professionals like Jasper Baltzersen that students at The DAVE School learn. By now, devoted readers of ACR's Interview Series should be familiar with The DAVE School's various digital programs. But this interview is the first where we explore its online Bachelor Degree in Motion Graphics- open to anyone with an internet connection, a reasonable budget, and a strong desire to get a leg up in the industry. We were thrilled when Baltzersen agreed to answer some of our questions and hope you enjoy!
ACR:  Jasper, amidst your busy working schedule as a Lead Compositor, why did you decide to share your knowledge with aspiring artists and teach online for The DAVE School?

JASPER BALTZERSEN:  The life of a visual effects artist is indeed a busy one, but it can be extremely rewarding as well. Being able to do what you love, creating amazing things day in and day out, makes the long hours worth it. I myself am a graduate of the DAVE School and I wouldn't have gotten to where I am today without the knowledge and experience that I received as a DAVE student. I enjoy being able to share what I have learned throughout my many years in the visual effects industry with aspiring new artists who are eager to get out there and share their creativity with the world. Their excitement to create really motivates me.
ACR:  Many people still think of an online education as perhaps inferior in some ways, but The DAVE School's online platform for the Motion Graphics Bachelor Degree is pretty cool stuff. Can you speak about learning and teaching online?
JB:  With today's technological advances, the (online educational) experience rivals that of being on campus and sitting in a classroom alongside your peers. We are able to fairly accurately simulate that experience digitally. Without online degree programs, I would not have been able to complete my Master of Fine Arts degree. I was working full-time as a VFX artist and not living anywhere near an art school, so online education allowed me to further my education remotely on my time. As a result, I am very aware of the challenges that online education can present to both students and teachers which I believe enables me to provide an enjoyable and rewarding experience for my students.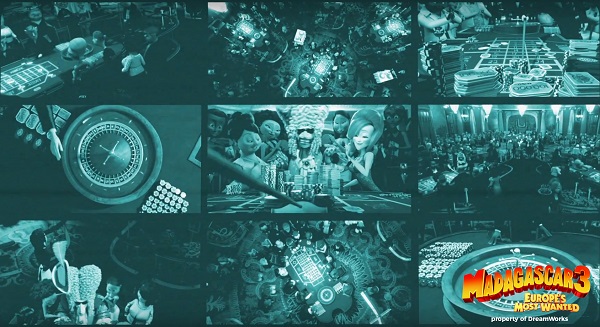 ACR:  Tell us a little about the online teaching portal that The DAVE School utilizes, and its capabilities in terms of what you and your students can do remotely?
JB: We utilize an online learning portal called Canvas, which helps us recreate the on-campus learning experience digitally via announcement boards, digital libraries, messaging systems and video conferencing. Students have a wealth of information available to them at the click of a mouse and it is very easy to interact with fellow students and instructors in the online discussion area.  Once a week, we host a live online lecture that students log in to and everyone can interact with each other in a live classroom setting. It does a very good job of recreating the in-person classroom experience.
ACR: Though just 30 months in duration, the Motion Graphics bachelor degree program is quite robust and challenges students to gain competency in a range of skillsets and industry tools. How do you guys do it within a short timeframe?
JB:  Students in the Motion Graphics bachelor degree program learn the principles and implementation of composition, design, compositing and animation using a variety of industry standard software. There certainly is a lot of information that we cover in a short amount of time, but we want to provide our students with the knowledge and tools that they need to be successful in their careers. The program really prepares students for what life will be like once they begin working in the industry.
ACR: Mastering the tools of the trade is imperative in an industry like VFX and graphics. But beyond these, what skills make a VFX artist stand out from the crowd?
JB:  Anyone can learn how to use a software package, but just knowing which buttons to push is not going to make you successful in a creative industry. Our students study the theories behind color, layout and typography design in addition to developing their creative skills. This gives our students a deeper understanding of the underlying principles of what makes for good design. At the same time, we encourage our students to explore and continually develop their own creative style.
ACR:  Has virtual reality changed the way in which you work, Jasper, or what is taught at The DAVE?
JB:  I was working as a feature film compositor when I made the move into cinematic VR. As a compositor for VR content, the concepts are the same but you have to adapt your tools and workflows to work in a 360-degree spherical space. Often, we have to develop entirely new ways of working altogether to deal with the challenges that working in a spherical stereo space presents.
The VR/AR industries are growing very rapidly and will certainly be a part of our digital future.  At the DAVE School, we are currently developing a VR curriculum to prepare students for this burgeoning industry. Our current programs address how techniques such as 3D modeling and game programming can be adapted to VR applications.
ACR: What do you enjoy most about working with VR in its present state, and what do you look forward to doing with VR in the future?
JB:  I have been working in VR for nearly two years now and it has been a challenging yet exciting experience thus far. We are constantly developing new tools and new ways of working, many of which have never been done before. We really are building a new industry.
I love creating experiences that allow the viewer to experience a place or an event that they would likely never have the opportunity to otherwise- like offer disabled veterans an opportunity to visit war memorials or allow fans a chance to stand on set during the filming of the upcoming Star Wars. Those are the type of VR experiences that I like creating. The cameras and software tools for creating VR are being developed as we go, so it can be a little frustrating at times, but advancements are being made by leaps and bounds every day. It's only going to get easier to create amazing virtual reality experiences in the very near future.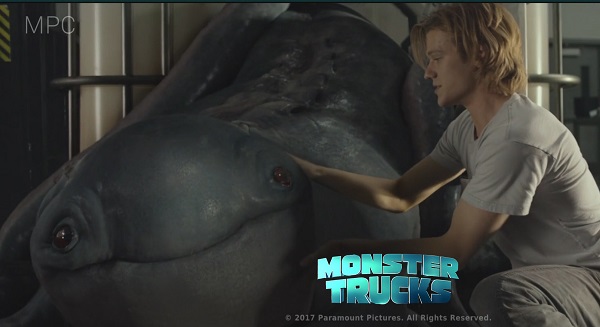 ACR: Your work has taken you from Canada to California and many spots in between with large and small studios. What insight do you impart on aspiring artists when it comes to making their own way through an ever-evolving and competitive industry?
JB:  There is definitely something to say for job security and stability. If your position provides you with the ability to continually learn and develop your creative skills, while also providing the opportunity for upward mobility, by all means stay as long as you can. However, if you feel like you've gotten to the point where you are no longer developing your skills and your job has become monotonous, don't be afraid to explore other opportunities. I know that it can be pretty scary to leave a stable, comfortable job but there are so many smart, creative people in the world. Work with, and learn from, as many of them as you can!
ACR: Awesome advice. I have to ask, among all of the diverse projects you've worked on through the years, are there any favorites?
JB:  I have been blessed to have had the opportunity to work on so many amazing projects throughout my career as a visual effects artist. CG animation, stop-motion animation, live-action, CG/live-action combined, cinematic virtual reality… I really have experienced it all. I have worked at some great studios with a ton of amazing people over the years, so it really is difficult to choose a favorite. Now that I am a parent, it's a wonderful experience to see my two young daughters enjoying the animated films that I worked on, so I think that I would have to choose working on animated feature films as my favorite experience overall.
ACR: You get the last word, Jasper...
JB:  The visual effects industry is a rather small one. I have worked with some people multiple times at different studios. I have often been asked by friends in hiring positions my opinion about working with someone- usually without that person's knowledge. You definitely cannot afford to burn any bridges in this business. It may seem like common sense, but don't be a jerk. That is extremely important. If you are willing to work hard, are humble and are eager to learn, you can be very successful in the visual effects industry and can make a career of doing what you love… creating amazing things!
Check out more interviews at The Animation Career Review Interview Series.