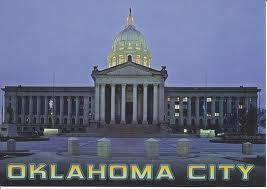 Oklahoma City, Oklahoma features a growing community of talented local artists.  These days, many media-friendly companies in Oklahoma City recruit multimedia designers for professional work in the field of audio-visual editing.
Oklahoma City Schools and Training Programs for Multimedia Editing
Colleges, Universities and other adult educational programs in Oklahoma City offer various courses related to audio-visual arts.  Multimedia artists enrolled at local colleges often study broadcasting, digital graphics and motion photography, among other things.  Oklahoma City colleges of multimedia design include Oklahoma City University, Vatterott College and Oklahoma Technology Institute.
Other aspiring Oklahoma City multimedia editors choose the virtual learning approach.  Accredited online colleges of audio-visual design include Stratford Career Institute, Post University, Full Sail University, University of Phoenix, DeVry, The Art Institutes and ITT Tech.  The most successful online schools also provide convenient supplemental physical locations.  University of Phoenix, DeVry and ITT Tech all maintain training facilities in Oklahoma City. 
 
Working as a Multimedia Editor in Oklahoma City, Oklahoma
Animation studios, motion picture producers, videographers and graphic design firms are just a few of the many kinds of Oklahoma City businesses that hire multimedia designers.  Locally based audio-visual editors are often employed by Oklahoma City TV stations like Griffin-Communications, KFOR, KOCB, Red-Rock-Sattelite-Systems and Telemundo-Channel-30, for example.  Oklahoma City sound editors often work for local radio stations like KINB, Oklahoma-News-Network, Radio-Disney, Renda-Broadcasting and Twister, among others.
According to data collected by the Bureau of Labor Statistics, the average income of an audio-visual editor employed full time in Oklahoma City is about $31,250 per year, with a reported mean hourly rate of roughly $15.00.  This data is based on the reported salaries of ninety Oklahoma City multimedia editors employed full time by U.S. companies.  It does not reflect the incomes of local freelance professionals.
Skills of a Professional Multimedia Editor
Multimedia editors, often known as audio-visual editing technicians, combine creativity with vast experience to develop and deliver quality motion graphic and audio solutions through numerous technologically innovative processes.  Audio-visual editors are familiar with all aspects of multimedia design and production.  Aside from complete familiarity with digital editing design software, the technical skills of a multimedia editor include photography, videography, lighting technique, set design, script writing and computer operating systems expertise.  Many multimedia editors are musicians or mixed media artists themselves.  Desirable qualities of multimedia editors include exceptional communication skills, ability to follow instructions, extreme attention to detail and a very high stress tolerance level.