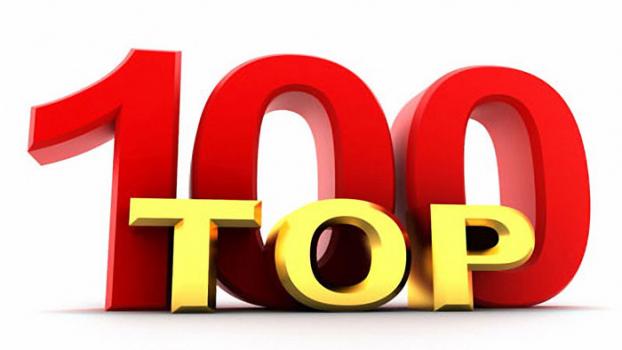 The animation education industy has never been so competitive, with schools competing for students and students competing for a small number of available industry jobs. The job rate and student employability has dropped to the lowest in years, so a top-notch animation education has never been so critical.
All this has made choosing the right animation school extremely difficult. To help students navigate through the world of animation schools, we've put together the Top 100 most highly-regarded and sought after animation schools on the planet. This list of the Top 100 Schools in Animation, Gaming and Design was compiled via a mixture of school reviews, industry-reviewed lists like the Princeton Review, and via a survey of the animation industry professionals and recruiters from companies like Pixar, J.J. Sedelmaier and DreamWorks who were featured in our Interview Series. And without further ado, here are your Top 100 Schools in Animation, Gaming and Design: 

100. School of the Museum of Fine Arts – Boston, MA
Let's start this list off with a bang by beginning with the School of the Museum of Fine Arts. This design school made our list because it is a tight-knit school that offers a fully customizable course load—but unlike some of their competitors they do it without school-defined majors. They definitely win the prize for being the most flexible program (or lackthereof) on this list. Only problem is: if you don't like the education you get then you have only yourself to blame (and I suppose the mentor who helps you craft your personalized program). No worries though, their wide-selection of Film, Animation, Illustration and  Graphic Design courses certainly won't let you down.

99. Southwest University of Visual Arts – Tucson, AZ & Albuquerque, NM 
The University of Visual Arts in Tucson has a small faculty (with an excellent teacher-to-student ratio) and a small-art school vibe. But don't let the size fool you, this highly-advanced visual arts school packs a wallop with their Graphic Design, Animation and Illustration programs. They also offer BFA degrees in Studio Art and Photography, an MFA degree in Studio Arts with three areas of emphasis, one of which is Motion Arts. Their animation and design courses are highly practical as they focus heavily on industry-dominating Flash software and character development.

98. The Animation Workshop – Denmark
When your entire focus is animation, you get pretty good at it; when all you teach is animation, you get pretty good at that too. The Animation Workshop's sole focus on animation has paid off as they have become the top Scandinavian animation school, and one of the best in Europe. The school has five departments, each focusing on a different element of animation; each department enrolls a limited number of students annually—so that they maintain their great teacher-to-student ratio. Despite their northerly location the school and faculty have fostered tight relationships with the European animation community and have landed positions for their graduates at DreamWorks in the U.S, Brown Bag Films in Ireland, Aardman in the U.K., Cartoon-Film in Germany, Folimage in France, BRB in Spain and more.

97. The Film and TV School of the Academy of Performing Arts in Prague (FAMU) – Prague, Czech Republic
The Film and TV School of the Academy of Performing Arts in Prague (FAMU) takes a unique approach to preparing their students to work in the animation industry, they require at least one (most students complete two) short film(s) before graduation. These short films are made in conjunction with the production, editing, sound and photography departments so the animation grads leave school with a professional-looking film; films that regularly score the school's graduates entry level jobs at prominent studios across Europe. FAMU has two animation programs, a three-year bachelor's program and a five-year master's. Their master's program in animation is extremely tough to get into though as they accept just five students annually.

96. 9Zeros – Spain
9Zeros in Spain hosts three four-year animation programs: Cartooning, 3D Animation and Stop Motion. The stop-motion program steals the show at this school though as the 400-hour program is good—and the only one on the continent. This boutique program accepts just 120 students a year. Included in the program is an internship with European-based studios that the school maintains close ties with and an end-of-the-program final project to add to their portfolio. The Spanish animation scene absorbs most of 9Zeros' graduates.

95. La Poudrière – France
La Poudrière is an animation school created over a decade ago by France's most-prominent animation studio, Folimage. The directors at Folimage designed La Poudrière's program in an interesting way...there is no faculty. Instead the students are taught by the 60 to 80 guest lecturers that rotate through the campus annually. The school's two-year animation program focuses heavily on animated film directing, has a max of 10 students per class and is taught primarily via supervised projects to ensure that students get the most hands-on experience possible and leave school with a hefty portfolio. Another interesting, and highly realistic, part of the program is that students are forced to create their work within given budgets and time schedules.

94. Art Center College of Design – Pasadena, CA
The Art Center College of Design (often referred to simply as the 'Art Center') has been regularly listed as a top art/design school by BusinessWeek, U.S. News, DesignIntelligence, and U.S. News & World Report. Their degree programs in Entertainment Design, Film, Fine Art, Graphic Design, Illustration and Interaction Design all offer tempting elements to aspiring animators, designers and game designers. Their courses are heavily influenced by pop culture, hand and life drawing and a mixture of emerging media.

93. California State University Long Beach – Long Beach, CA
If living in Long Beach, California wasn't enough to sell prospective design students on going to California State University Long Beach, then the program the school created would do it. Their BA and BFA degree programs in Graphic Design, Illustration and Studio Art offer interesting tracks in illustration and/or animation; meaning they train artists first, then turn them into animators. This strategy is working well because California's top animation studios recruit from CSU Long Beach. They also offer interesting media courses in their Journalism and Mass Communications department.

92. California State University Northridge – Northridge, CA
This little beauty was a favorite amongst the employers surveyed in our Interview Series, and was mentioned by many as a school they regularly recruit from. Can't blame 'em really, because their BA degrees in Animation, Video/Digital art, Graphic Design and Illustration when combined with electives from their Studio Art, Video/Digital Art, Visual Communication and Graphic Design concentrations create superhero-like graduates (think: unstoppable).

91. National Institute of Design – Ahmedabad, India
The National Institute of Design is India's foremost institution teaching design and animation, and considering how good the animation talent is coming out of India these days, that says a lot. The school's mingling courses in Graphic Design, Animation Film Design, Film & Video Communication and Exhibition (Spatial) Design are turning out incredibly artsy animators that are providing steady competition for American animation studios. While nobody in animation and gaming likes to talk about outsourcing, NID is the school training the animation masters behind the trend, training artists as well as software experts. They're good, real good.  

90. Emily Carr University of Art and Design – Vancouver, BC, Canada
You will notice a massive amount of Vancouver animation schools making the list, but this should come as no surprise given their massively successful animation scene and ability to usurp a large amount of animation graduates. The Emily Carr University of Art and Design is another Vancouver-based art and design school to proudly make our list. But we couldn't pick just one program from Emily Carr to add to this list because the strength of the school is mutually reinforcing the artistic education of its students via multidisciplinary groups, electives and through major/minor combos. The mix of courses between the school's well-known Animation major, Interactive + Social Media Arts major, Communication Design major, Industrial Design major, Interaction Design major, Film, Video + Integrated Media major, Illustration major and Visual Arts major have created a symbiotic place to learn an amazingly-broad spectrum of visual and computer-aided arts. Students enjoy their university experience at Emily Carr due to the incredibly talented student body, students with whom they get to network and work on a daily basis. This talented student body provides regular doses of inspiration and artistic creativity.   
Pages