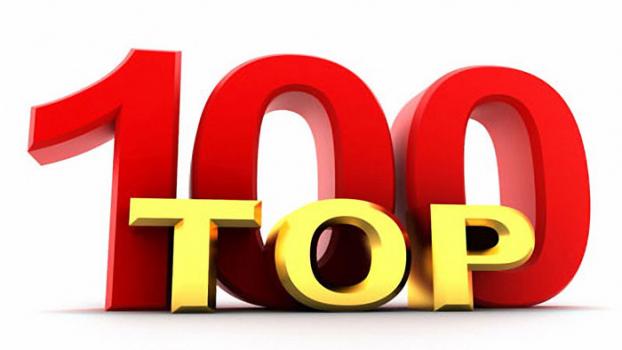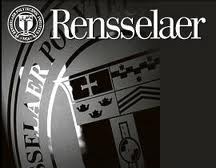 70. Rensselaer Polytechnic Institute – Troy, NY
The Rensselaer Polytechnic Institute in NY could have made this list on the creative naming of their programs, but instead won on merit. Their Electronic Arts (eARTS) BS, MFA and Ph.D degrees encompass a wide range of media, perfect for today's animation landscape given the burgeoning online and app-building opportunities. They also offer a trendy little course in Games & Simulation—once again not pigeonholing their students into one narrow job set. This multidisciplinary approach to learning and mediums seems to be working quite well as their graduates are landing a wide range of jobs at studios across the country--although in today's animation economy just landing any job is impressive enough. The courses in the Design, Innovation, and Society (DIS) program are popular with eARTS and Gaming students because of the scope of their artistic training.

69. DePaul University - Chicago, IL 
DePaul University offers two BS degrees, in Computer Games Development and Animation. Oh and they threw in a MS degree in Computer Game Development for good measure. Their real focus though is gaming because even their 'animation' degree offers a focus in Game Art (the other, less-popular option is Cinema). No matter which program or focus you take though, you will get an education in both because they focus heavily on multidisciplinary team projects. The real jewel of this program is in their Business of Games courses, which teaches you development, publishing, distribution, marketing, management techniques, customer and community support, personnel, budgeting, outsourcing, pipelines etc. Those with an entrepreneurial spirit do well after graduation from DePaul.

68. University of Utah – Salt Lake City, UT
Few animation schools/programs on this list have the distinction of offering an education that balances technology and art so smoothly. The University of Utah does it, well. They offer a BA in Film and Media Arts (more film-focused than animation), a Master of Fine Arts in Film Production, a Bachelor's in Animation and a BA and MFA in  Entertainment Arts and Engineering Emphasis. Their programs in Entertainment Arts and Engineering are the real score here, producing students who are masters of not only the technical computer sciences but also the artistic side of production. All their courses focus on entertainment industry history and criticism—to give their students a critical lens on entertainment production. Graduates of the University of Utah's entertainment programs become world-class producers, entertainment artists and programmers in the US animation, TV, film and gaming industries.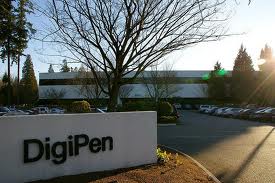 66. DigiPen Institute of Technology - Redmond, WA
Here's one for you game addicts: the DigiPen Institute of Technology was the first school in the country to offer a Bachelor's degree in video game programming. The good, the bad and the ugly of their program is that it offers extremely small class sizes with excellent teacher-to-student ratios, but workload and teacher expectations are quite high (expect to work 12 hours a day, 6 days a week) and the admissions process is HIGHLY competitive. The curriculum will make or break your resolve for the field—but if you make it you will have very attractive career options. DigiPen also offers a production animation course that is quite good but the video game design program hogs most of the limelight.

65. University of Advancing Technology – Tempe, AZ
The University of Advancing Technology's claim to fame is its teaching staff. Not only were the UAT faculty voted some of the most attentive and involved teachers in the animation education industry, they also bring copious amounts of real-world experience to the table. Their faculty and students are supported by small class sizes so the education is top notch. UAT offers BA programs in Digital Media, Digital Video, Game Art and Animation, Game Design, Virtual Modeling and Design and Serious Games and Simulation; a BS program in Game Programming; and an MS in Game Production and ManagementThe school also offers online degree programs in Game Art and Animation, Game Design, Game Programming and Virtual Modeling and Design.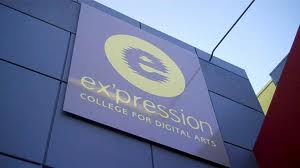 64. Ex'pression College for Digital Arts– Emeryville, CA
The Ex'pression College for Digital Arts has a reputation for being one of the more expensive visual entertainment arts programs in the state—but of course you get what you pay for. Their course load and teacher expectations are extremely demanding so be prepared to commit a few straight years locked in their studio. The networking opportunities from their variety of animation-related school clubs and associations are invaluable, as are the opportunities listed on their student intranet. Students ready to seriously commit to navy seal-intensity animation training will find the school worth the effort (and $60k price tag). They offer four BA programs, in Animation & Visual Effects, Digital Filmmaking, Game Art & Design and Motion Graphic Design.

63. Worcester Polytechnic Institute – Worcester, Massachusetts
The Worcester Polytechnic Institute's Interactive Media & Game Development programs stole the 7th spot on the Princeton Review, in recognition of their ability to teach non-technical elements of the industry extremely well. Graduates of WPI's IMGD programs are sought after for their ability to think critically about the gaming industry, a skill drilled into them with courses like Critical Studies of Interactive Media and Games, Philosophy and Ethics of Computer Games and The Art of Animation. They do of course teach a solid technical foundation but are better known for their ability to recognize the derivative and produce video games on the vanguard of the industry.

62. Digital Media Arts College – Boca Raton, FL
Boca Raton may not seem like the place to start a cutting-edge career in animation—but remember, the Digital Media Arts College is only a stones throw to Disney. The small school seems to attract a lot of high-end industry recruiters from ImageWorks, SEGA and Disney due to its Florida location. The school combines its high-profile faculty with a mixed education in 3D software, animation techniques and digital imaging technologies to produce grads that go on to find excellent entry-level jobs in the industry, catering most often to the recruiting power of Disney.

61. The Academy of Interactive Entertainment (AIE) --Seattle, Washington 
The Academy of Interactive Entertainment (AIE), as you can probably deduce from the name, focuses entirely on the entertainment arts. Their courses in 3D Animation For Film and TV, Game Art & Design and Game Programming teach advanced-level skills across the entire entertainment spectrum—although students must specialize in one of the three. The school's real claim to fame though is their team-oriented curriculum that teaches teamwork skills as much as it does technical skills. This might seem an odd claim to fame, but if you look at the skills that the animation-industry employers in our Interview Series are really looking for you will realize how important, yet rare, teamwork skills in the animation industry are. If you aren't convinced of the importance—just check out how many of AIE's animation students are getting jobs...and keeping them!
Pages