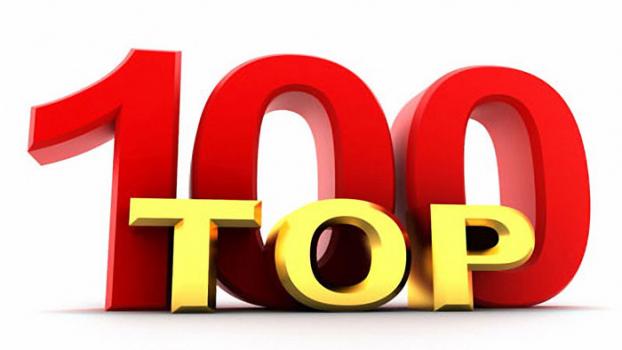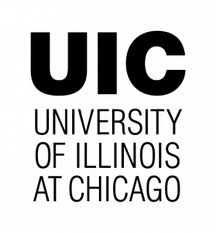 60. College of Architecture and the Arts at University of Illinois at Chicago (UIC) – Chicago, IL
The College of Architecture and the Arts at the University of Illinois's School of Art & Design offers three unique animation-related programs that are a little non-traditional. Their BFA programs in Moving Image, New Media Arts and Graphic Design focus on fusing traditional elements of art and design with new forms of media. The students that graduate from the program have an eye for the avant-garde and are able to produce original creations for the moving image, visual effects and animation industry.

59. Mount Ida College – St. Newton, MA
Mount Ida College's BS degree in Computer Animation is a good technical program for those interested in the computer side of animation as it offers software-focused programs like Computer Animation, Character Setup, Internet Site Design, Animation Pre/Post-production, History of Computer Animation and Concept Development. Its graduates find careers in non-film fields like video game design, event design, 3D modeling, character animation and visual effects. Their on-campus Kawaii Mustang Anime Club is a favorite among the computer animation students who want to fully involve themselves in the art form, even outside of class.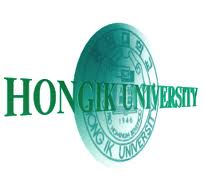 58. Hongik University – South Korea
Hongik University in South Korea has long had a solid reputation for its animation program, but its quasi-recent addition (2002) of the street-cred sounding 'School of Game' has made it a real treasure for prospective animation students. Their School of Game (and yes, I DO just love saying that) has two different yet major streams, one on Game Software and the other Game Graphics. Both are leading the Asian video game design market. As a bonus, students get to choose electives from their other entertainment-focused courses like animation and multimedia design. They also have some great engineering and business management courses that are ideal for students hoping to become animation entrepreneurs.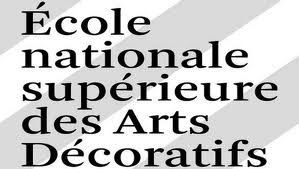 57. École Nationale Superieure Des Arts Decoratifs (ENSAD) – France 
Students looking for a truly rounded, multidisciplinary education often head to the École Nationale Superieure Des Arts Decoratifs (ENSAD). ENSAD's use of shared classes and teamwork on multidisciplinary projects ensure that their animation students network with other film and design students. They focus on drawing as a visual art form so students graduate not only with a portfolio of short animations but also hand-drawn sketches and illustrations.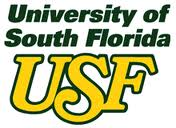 56. University of South Florida - Tampa, Florida
The University of South Florida's Digital Video and Electronic Arts program is another course load that incorporates a multidisciplinary education into one rock star program. The school's studio's cutting-edge approach to technology-infused digital arts ensures that their students are technically trained on state-of-the-art equipment, including a 16-person Apple-hardware, Adobe-software studio (to which the students have 24-hour access) and a 'media cage' with borrowable top-end cameras, mics, tripods, etc. While the program isn't solely dedicated to animation, it provides a broad-spectrum education that focuses on all the film art skills—both pre- and post-production, like Video and Sound Installation, Distance Collaborations, Narrative Video, Abstract Video, Web Art and more. Future animators looking to be more than just software jockeys are attending USF.
55. Academy of Media Arts – Cologne, Germany
A German visual arts school? It turns out they can do a lot more than design high-performance vehicles—they're pretty good at teaching animation too. The Academy of Media Arts hosts a number of undergraduate and postgraduate degree programs in the entertainment arts. Their programs focus on artistic excellence through repetitive practice and technical knowledge usurped through theoretical lectures and guest-lecturer seminars. As you can imagine the school's equipment is state-of-the-art. The school specializes in animation, video and light art, media design, scenography, directing, experimental film, experimental computer sciences and sound—making for an extremely interesting selection of electives.    

54. National Film and Television School - London, England
While most professionals working in the animation and gaming industry today are doing so with an undergraduate degree—the people LEADING the business have learned the critical thinking skills only learned through a post-graduate course. That seems to be the story coming out of the National Film and Television School in London. Their industry-leading graduate students leverage the in-depth industry knowledge gained from the school's Digital Post Production, Directing Animation, Games Design and Development and Production Design post-graduate courses to re-envision today's film, animation and gaming industries. If living in dreary old London doesn't tickle your fancy, know that many of their graduates move on to join or create top production houses across Europe and North America.

53. The Los Angeles Film School – LA, California
The LA Film School earned a prominent place on this list largely based on their location. While this seems unfair, their currently-working-in-the-industry faculty has connections to the LA film industry that teachers in Bummsville, Idaho just won't have. And this pays off in spades for their students. Adding the LA Film School to this list for their location and faculty isn't meant to detract anything from their programs because they do offer two well-regarded Associate of Science degrees programs: in Computer Animation and Game Production.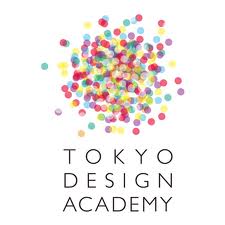 52. Tokyo Design Academy – Tokyo, Japan
Out of respect to Anime and the other Japanese animation arts we certainly had to  include Japan's most-respected animation school, the Tokyo Design Academy. If you have a deep appreciation for Asian animation—and can afford to live in Tokyo—then the Design Academy might just be in the cards for you. It isn't for the weak of heart though because it is probably the most strenuous and soul-consuming program on this list. Oh, and it ain't cheap and you better know how to draw because it focuses heavily on illustration and hand-drawn pieces. The school focuses heavily on the Anime, Manga and Comic art forms.

51. Art Institute (Ai) of Minnesota – Minneapolis, Minnesota
The Art Institute (Ai) of Minnesota isn't the only Art Institute campus to make the list, but it does seem to stand-out within the industry. Perhaps this is because of the breadth of programs (and electives!) they offer, which include:  AA and BS degrees in Web Design & Interactive Media, a BS in Audio Production, a BS in Digital Film & Video Production, a BS in Media Arts & Animation, a BS in Visual Effects & Motion Graphics and diploma programs in Digital Image Management, Web Design & Development and Web Design & Interactive Communications. Despite the cross over in electives the school does focus on very specific training, which is likely why their graduates have success finding entry-level jobs in specific aspects of the animation industry.
Pages