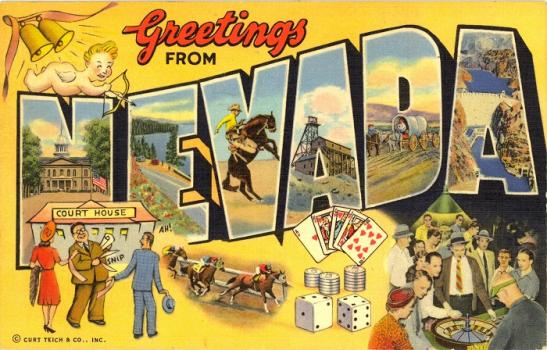 When it comes to the official "best of" lists, exactly what makes an animation school program the best depends on the formula used to determine who's in and who's out.
Most college ranking agencies use common factors such as financial resources, program offerings, faculty resources, peer assessment, graduation and retention rates, and student selectivity. It's not surprising that schools that are the toughest to get into are also among the best. Besides student selectivity, other factors such as faculty resources and graduation and retention rates carry a significant amount of weight. 
While many of the best animation school programs can be found in places such as New York, Florida, and California, places like Arizona and Nevada also have their fair share.
Nevada is now home to around 25 accredited colleges and universities, as well as dozens of community colleges, specialty schools, and up-and-coming art & design schools. The state also has a growing population of animators working in film, advertising, gaming, and more. In fact, the population has more than doubled since 2002, from 160 to 240, and this doesn't include the hundreds of freelance animators currently working in Las Vegas.
The state's schools have increased their efforts to attract aspiring animators, so programs can be found at schools from glitzy Las Vegas to tiny Incline Village. Take a look at our list below to review some of the best animation school programs in Nevada and what they have to offer.
Best Animation School Programs - Major Nevada Cities
Henderson
The Art Institutes - Degrees Offered: B.S. Visual Effects & Motion Graphics, Graphic Design
Las Vegas
University of Nevada (Las Vegas) - Degrees Offered: B. A., B. F. A. Studio Art with Concentration in Graphic Design; M. F. A. Art with Graphic Design Major
Reno
University of Nevada (Reno) – Degrees Offered: B. A., B. F. A. Art with Digital Media Option; M. F. A. Visual Arts with Digital Media Option
Best Animation School Programs - Other Nevada Cities and Towns
Incline Village
Sierra Nevada College - Degrees Offered: B. A., B. F. A.  Art with Concentration in Digital Arts, New Genres; B. A. Digital Arts and Entrepreneurship, Digital Arts and Management
More Programs to Consider: