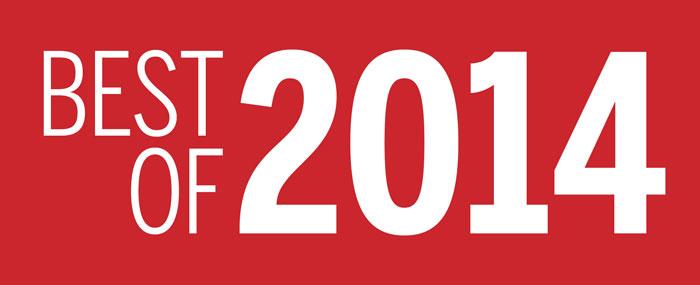 79. 2K Marin
I'd love to be more confident in this studio's future. I'd also love to be less confused. Irrational Games was on the top of the world with their BioShock release in 2006, and had another huge hit with BioShock Infinite in 2013. Then Ken Levine announced that the studio was closing, 75 members were let go, and 15 would remain with the understanding that they'll continue to work on smaller projects with Take-Two & 2K Games funding them and releasing them digitally. Could this actually be a blessing in disguise that gets us a larger quantity of games from the mind of Ken Levine's each decade? Or will it be a disaster? Or something in the middle that slowly fades away before the plug is pulled down the road? Hard to tell, but I'm more worried than excited. A huge axe was taken to the studio, so it's to be expected a huge axe would also be taken to their ranking. Even more worrisome is that 2K Marin now holds the keys to BioShock's future once again and their performance with The Bureau: XCOM Declassified leaves many unsure of how trusting we should be. Given the vexing path of all the studios' pasts, it's certainly fitting that the main BioShock developer was named Irrational Games. Sadly, the best case scenario is that all involved studios are still a few years away from contributing another game release, so while they're understandably idle while restructuring, you can expect this studio to fall even farther in the rankings by next year's list. I'd love to believe in them, but the odds look grim.
78. Supergiant Games
Few independent game studios can do as well as Supergiant Games right out of the gate with only a few employees. By filling Bastion with a memorable narrator, distinct gameplay mechanics, and even more distinct art styles, they took Steam by storm back in 2011 with sales staying strong for over a year and eventually surpassing two million units as of last summer.  Their new game, Transistor, came out a few months ago with similar design principles of paying extra attention to audio, art style, and gameplay mechanics in brand new ways. The reviews across the net have been every bit as good as Bastion's reviews were, but it remains to be seen whether they can overcome its sales and avoid the sophomore slump, let alone what their next project will be and how many years it will take to get in our hands once again. Sadly, we will likely see this studio drop in rankings for the next two years until they return with a new release.
77. Lionhead Studios
In my opinion, the more the studio became obsessed with its Fable series, the more the studio started to decline. Possibly related to the slump, the studio's creator, Peter Molyneux, left in 2012 to create 22Cans with the hopes of creating more career defining games with a small staff. 22Cans eventually released Godus with mixed receptions, and Lionhead has only released a remastered Fable game since then. Just as things started looking grim for the studio, Lionhead Studios showed off Fable Legends, and it didn't just look promising, it was beyond refreshing as it revealed it would be an entirely different genre than all the other Fable games! Its real time strategy setup looks like a fantasy recreation of the TV show American Gladiators, and suddenly they're not only out of their slump, but they should even have one of the most fun releases the Xbox One will experience. Could this be the next fun party game that sees dozens trying to follow in its design footsteps? Not at all what many of us expected from this studio, but still exciting nonetheless!
76. Good-Feel
Back in 2011 they made two million hearts melt with Kirby's Epic Yarn for the Wii, which received overwhelming praise for its gameplay and art style. They're preparing to do it all over again early next year when Yoshi's Wooly World comes out for the Wii U with a similar offbeat approach taken in a new direction. They also made Mii Force for the StreetPass Mii Plaza, and developed a small part of Mario & Luigi: Dream Team.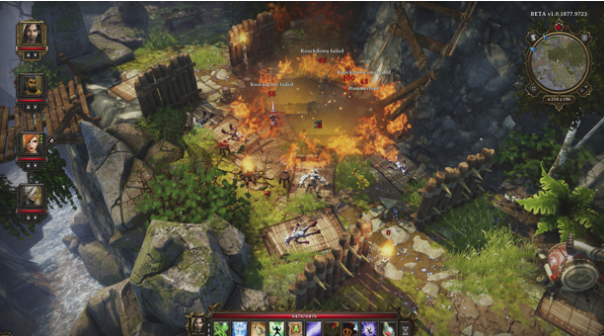 75. Larian Studios
Look, I'll be honest. If I made this list a year ago, this studio wouldn't even be on the list. Larian Studios is a testament to how much can change in one year in the game industry. Your studio can have game release after game release of minimal attention and sales success, and then finally catch a big break and a month later become a force everyone's looking to for answers and guidance as experts. And that's a good thing. Thanks to over $1 million in Kickstarter and other crowdfunding, and an unrelenting belief in their game design principles, this studio has finally convinced a huge new sector of games that their ideas and gameplay mechanics are still worth exploring. I'm one of the converts.
74. Undead Labs
This studio was founded back in 2009 with the intention of making zombie games and it wasn't until last summer that they finally debuted with State of Decay. The numbers showed that their open world zombie survival horror game was worth the long wait, with over three million people purchasing it as of November 2013. Look for some of the studios who paved the way for the zombie revival trend higher up in our rankings this year, and look for Undead Labs higher up next year's list if they keep excelling.
73. Next Level Games
This studio had been quiet for a few years, but in 2012 they were listed as one of the top 100 employers in all of Canada. Then they released Luigi's Mansion: Dark Moon last year and rekindled the Luigi game franchise with an astounding 3.7 million 3DS game sales. It was such a monumental success that they announced this year they'll be working exclusively with Nintendo moving forward, which ensures their influence will only continue to grow more in the future.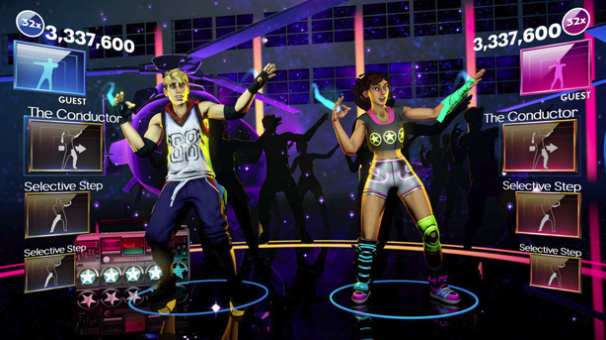 72. Harmonix
If this list was made not too many years ago, Harmonix could have been at the very top of the rankings. Few game studios ever change the world as much as Harmonix has, and the entire musical genre has Harmonix to thank for making the genre what it is today. Music is still singing a strong tune in the game industry, but as the overwhelming obsession with it slowly fades, it was inevitable that Harmonix would lose its place in the spotlight eventually. After a quiet 2013 interlude, this year brings Dance Central Spotlight, A City Sleeps, Fantasia: Music Evolved, Chroma, an Amplitude reboot, and maybe most promising, an unnamed Samsung Gear VR project. Making the decision to be one of the first to race to the quickly approaching Oculus VR market could prove to be their best decision yet. Perhaps next year Harmonix will start leading us into the future of the emerging VR gaming market?
71. Cryptic Studios
Over the past decade this studio has been quite busy in the MMORPG genre. City of Heroes, City of Villains, Champions Online, and Star Trek Online. Then, last year, they released Neverwinter, the Dungeons & Dragons free-to-play MMORPG that's not part of the previous Neverwinter Nights series. With a lot of previous storyline to back it, as well as new R.A. Salvatore books and additional games from Wizards of the Coast, it's setup for success. A year has passed since it was released, and it's still one of the most often played games each night on Steam. This is a studio that could move far in our rankings in either direction after another year passes.
70. Visceral Games
Another solid year for this solid subsidiary of Electronic Arts. This studio has been consistently reliable since it entered the industry in 2001, but it wasn't until 2008 when it released Dead Space that they really started breaking away from their competition. Last year they brought the world Dead Space 3, Army of Two: The Devil's Cartel, and the Battlefield 3: End Game DLC. Watch for them to rise high in our rankings next year if their Battlefield: Hardline release reaches its full potential.
Pages