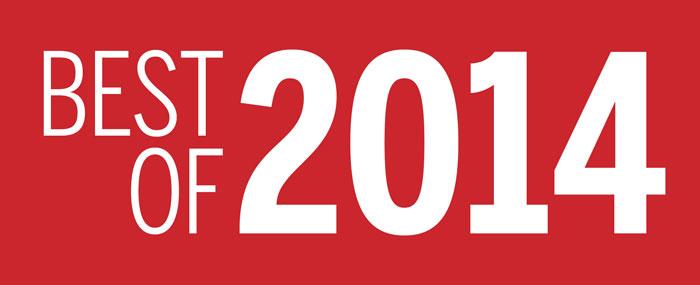 39. Nelson Sexton
This is the one man (boy?) studio that created Unturned, the Minecraft styled version of the famous zombie survival DayZ mod. Nelson's Twitter profile reads "I'm 17, my favorite food is pizza and my hobby is making computer games" but don't underestimate him. His free-to-play game is consistently one of the most played games each week on Steam making his player base larger than several of the multimillion dollar gaming conglomerates that also release their games through Steam. Development on the game never stops thanks to his ongoing relationship with his players and implementing updates based on their feedback. Give him another decade in the oven and we could be looking at the industry's next Notch of Minecraft fame.
38. Gearbox Software
This studio gained a ton of momentum that a lot of gamers didn't expect from them: Borderlands ended up being far better than it would have been if other studios made it, and their sequel proved they still had a lot more to offer. However, as the years pass they're slowly fading from the front row of the spotlight, and their answer to that is Battleborn, the MOBA they're developing. The problem is that it's likely still far from being released, and also that plenty of other big studios are also rushing to the still-young MOBA genre and the fight for market share will be intense. Expect this studio to either move far up or down in next year's rankings.
37. Facepunch Studios
A full decade ago the PC game industry started to get a big, juicy taste of what advanced physics engines could be like in gaming. It was so enjoyable that simple experimenting with the physics proved to be so much fun that a whole game with plot and characters wasn't even needed; players just wanted to mess around and have fun. So Garry Newman and his studio released Garry's Mod that was a physics sandbox and to no one's surprise it was a huge hit. Here we are in 2014, and thanks to an update at the beginning of this year, it's still one of the ten most played games every single day on Steam. Even Valve's immortal Team Fortress 2 wasn't released until 2007. Garry's Mod has earned them over $30 million over the years and guess what? They're finally working on a new project (Rust) and even though it's still in its alpha stage of development it's already earned them more than $46.5 million this year thanks to being an Early Access Game on Steam. And guess what? It's been playable since February of this year and it's still one of the most played games every single day on Steam. Gabe help us if they ever release a third game!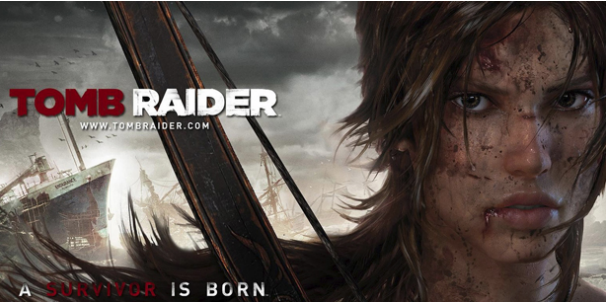 36. Crystal Dynamics
This studio is the perfect example of why you should never give up. Crystal Dynamics, previously of Legacy of Kain and Gex fame, has been keeping the Tomb Raider series alive with Tomb Raider: Legend (2006), Tomb Raider: Anniversary (2007), Tomb Raider: Underworld (2008), Lara Croft and the Guardian of Light (2010), and while sales were never bad, the prolific series has struggled to regain the popularity that it once knew in the industry. That's exactly what they achieved with last year's Tomb Raider release, and they essentially challenged the aging Uncharted series to a battle for the best action adventure series. If they can continue to deliver games like that then it's inevitable that they'll keep rising in the ranks. The industry eagerly awaits their next installment: Rise of the Tomb Raider.
35. Insomniac Games
Fuse and Ratchet & Clank: Into the Nexus received mixed reviews, but their Ratchet & Clank series is one of the most wide reaching and influential platformer games in gaming history, and with its next installment taking a new direction in 2015 it's hard not to be hopeful. More importantly, in late October this year they'll release Sunset Overdrive which is as bold as it is incredibly unique, and with nothing to immediately compare it to it should instantly beat all of its nonexistent competition. If it's as extremely fun and memorable as its gameplay mechanics look then this could easily become the breakaway favorite game of the year for Xbox One owners during a time when their other options are the umpteenth sequels of old game stories and even older game mechanics. It's definitely an all or nothing swing for the fences position for this studio with such a risky vision, but its trailers have assured us it's fearless and not looking back.
34. SCE Japan Studio
Such an underrated studio! Whereas many developers pay attention to the market changes and jump in the direction of new trends, this is a studio that isn't afraid to follow their own unique visions. Each and every game they make is a new chance for gamers to find one of their favorite games of the decade. In 2013 and 2014 they made or helped make Soul Sacrifice, Puppeteer, Rain, Knack, Destiny of Spirits, Freedom Wars, and Soul Sacrifice Delta, which you'll notice are several influential console exclusives as well as some of the most original games we've seen released in years. They're even helping From Software develop Bloodborne, but the real knockout punch is that they're also helping Fumito Ueda's Team Ico complete one of the most anticipated games of all time: The Last Guardian!
33. Namco Bandai Games
This studio is on the verge of being thrust back into the spotlight. After years of making Tekken and Soulcalibur games (with the help of their subdivision Project Soul) they started this year off not strong with the mediocre release of Soulcalibur: Lost Swords, but they're about to end the year with an explosion once they release Super Smash Bros. for Nintendo 3DS and Wii U. It was originally being co-developed by Project Sora until the studio went under in 2012 and had Namco finish the game over the past two years. The game series has never had a release not be a huge success, and considering a handheld version of the game is what fans have always wanted, I expect nothing less than loud cheers that it's game of the year. They also helped co-develop Mario Kart 8 to a much lesser extent, and even released Sword Art Online: Hollow Fragment to the delight of anime fans everywhere.
32. Monolith Soft
The majority of their staff members are former employees of Square Enix from back in the days when it was called Squaresoft, and the high caliber talent is still noticeable to this day. Nintendo eventually bought controlling interest in the company, making it a first-party developer for Nintendo. These days, it seems to be the studio that Nintendo EAD leans on the most to release their heavy hitting titles, such as The Legend of Zelda: Skyward Sword, Animal Crossing: New Lead, Pikmin 3, and The Legend of Zelda: A Link Between Worlds. That's four game of the year contenders in a row. Do you think they'll break their pattern of awesome releases? With a game like Xenoblade Chronicles X next on their roster, I sure as heck don't.
31. Double Fine Productions
I think we can all agree this has been the best two years of the studio's life. They're one of the largest pillars in what is hopefully the dawn of a golden era of gaming where studios can use crowdfunding to make the game of their dreams without cutting corners or losing profits to publishers. After a lifetime of making games that were often cult classics but not huge sales hits, Tim Schafer's game Broken Age had a Kickstarter goal of $400,000 but it gathered over $3.4 million in funding. We're now seeing independent game developers all over the world no longer struggling and instead excelling thanks to this new process that Double Fine helped pioneer and prove was viable. From 2005 to 2012 the studio released ten games. In 2013 and 2014 alone, they're giving us nine games.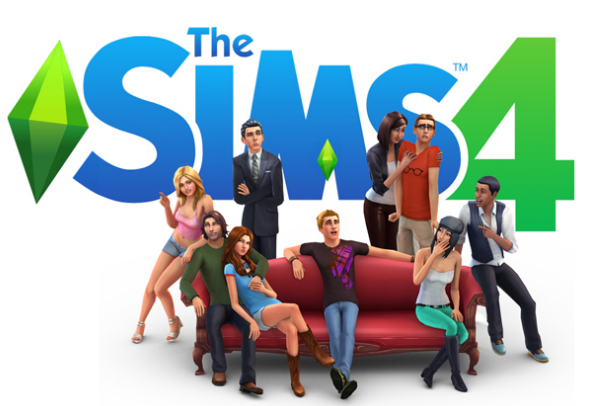 30. EA Maxis
If there's one rule in gaming, it might be that Sim games sell like crazy. Maxis is a subsidiary of Electronic Arts (EA) and last year their SimCity release was accompanied with one of the worst launches the industry has seen in years, with the game being plagued with critical problems that resulted in the media dropping its high ratings to obscenely low ratings. It was one of the biggest train wrecks we've seen . . . it still sold over one million copies. With help from The Sim Studio subdivision, The Sims 4 is releasing this month, so despite their influence being severely damaged, since The Sims 3 is one of the 100 bestselling games of all time, and even their biggest mistake of all time still netted over a million copies in sales, I have a hard time believing that The Sims 4 will be anything but another huge sales success even if the game is sold in bottles of urine on store shelves.
Pages