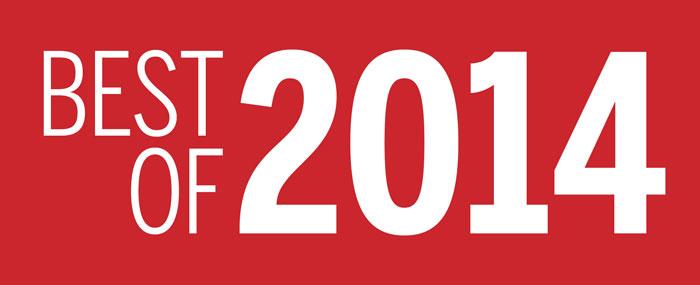 69. Volition
Despite sandbox games being far from new, there's truly nothing like the Saints Row series. Equal parts gang mayhem and circus hilarity, Saints Row: The Third has raked in over five million game sales since it launched in 2011, and was followed with Saints Row IV bringing in over one million sales in its first week of release in late 2013. While the sales volume hasn't kept up with its predecessor, Saints Row DLC and sales are a common occurrence on Steam and they've already got their next Saints Row title (Gat Out of Hell) on the way in a few months. Get ready for them to buckle up, blow some stuff up, and bring in more big bucks as usual.
68. Sports Interactive
Make no mistake about it: the Football Manager series sells nowhere near as many copies as the behemoth FIFA series, but when it comes to PC sales, Football Manager 2014 actually sold twice as many copies as FIFA 14 did in PC sales. Which is why it's no surprise that Football Manager 2014 continues to be one of the most played games on Steam every single night of the year. Do you think planet Earth's obsession with soccer will end any time soon? Me neither. With that kind of job security, look for this studio on next year's list again.
67. Hi-Rez Studios
They weren't quick enough to be part of the first small wave of MOBA-adopting studios, but with their Smite release they've beaten the much larger second wave of MOBAs that are about to flood the market. Of all the MOBA ideas so far, its third-person World of Warcraft styled combat makes Smite by far the most unique direction the new genre has experienced. The result has been a humungous success so far and the fire should only burn brighter once other studios help raise awareness for the new MOBA genre in the coming years.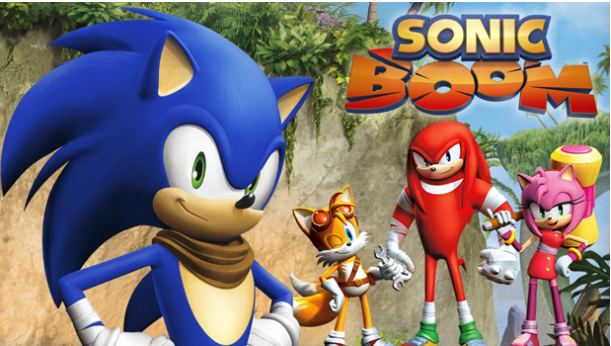 66. Team Sonic
Could it be? Could it be that Sonic the Hedgehog is finally making a comeback?! Sonic Team has been on a roll lately, with the Sega All-Stars racing games continuing to see more than moderate success. With lots of help from Dimps, Big Red Button Entertainment, and Sanzaru Games, their future continues to get brighter with last year's Sonic Lost World seeing over half a million copies sold, and in a few months they're following it up with Sonic Boom: Rise of Lyric and Sonic Boom: Shattered Crystal for the WiiU and 3DS. What makes the future of Sonic look even more promising is that Sonic Boom the TV series will also be released coinciding with the next two games. Now is their chance to start making a huge comeback by influencing the growing market of gamer children. It feels like for the first time in a decade, everything is going right for the Sonic series.
65. CCP Games
Eve Online debuted back in 2003, and just when you think gamers' obsession with it is finally beginning to die out, a new war breaks out all over again. The facts surrounding the game in recent years are hard to fathom: some of its most expensive ships cost over $7,000, the active player base has grown almost nonstop since launch and had over 500,000 people playing it last year, and most impressively, last year the biggest Eve Online war of all time took place with 2,200 players participating with in-game content damages surpassing $330,000. While some games revolve around two dollar microtransactions, Eve Online has seen more than a quarter million dollars (not to mention years of hard work) disappear in a single day.
64. Turn 10 Studios
With the extraordinarily wealth Need For Speed series finally starting to stall out as Criterion Games continues to receive nothing but bad news, the Forza series couldn't ask for a brighter future moving forward. Sales aren't what they once were, so perhaps as the years pass on they'll start to further follow in Need For Speed's downward spiral, but until then Turn 10 Studios (now with the help of Sumo Digital and Playground Games) should be lined up for a major success with Forza Horizon 2 that releases later this month.
63. Quantic Dream
Back in 2010 this studio sent shock waves through the industry when they released Heavy Rain and blurred the lines between films and games as an artistic medium. A year ago they did it again the "interactive drama" game, Beyond: Two Souls. Its reception in the media was greatly mixed, but they continue to influence the industry in this new path nonetheless.  Games are all about stories that you can interact with, unlike in films, which is why I think it's only a matter of time (and money) before more studios are willing to follow in their footsteps more.
62. Sony Online Entertainment
For almost two decades this studio has often played second fiddle while their competition continued to steal countless crowns, but they're finally positioned with a lot of potential to break through as strong leaders in the near future. Their Planetside 2 FPS MMO is still doing well and should see the PS4 release for it coming out soon. If one successful MMO isn't enough, here are two more they are developing with their game engine, Forgelight. H1Z1 will be their MMO entry into the zombie apocalypse genre, and far more exciting: EverQuest Next is already far along and looking like it has the potential to finally take a large bite out of the MMO RPG market. If this studio reaches its full potential it could easily shoot high up the list in the coming years.
61. Gaijin Entertainment
This Russian game development studio has been around since 2002 but it wasn't until last year that they started to receive massive global attention from gamers. Their free-to-play war MMO, War Thunder, started its open beta in late 2012 and has been growing in popularity ever since. In July of last year they surpassed the three million gamer milestone and a month later their game was added to Steam. Since then, War Thunder has spread to the PlayStation Network as a free download in both North America and Europe as it continues to grow. Updates are still being released for the game and the destructible environment technology they're working on for future updates makes this a studio worth following closely.
60. Bungie
Their influence is quickly dropping while they've been busy restructuring their future for the past few years, but they're not wasting time. Destiny will no doubt be a bestselling game and reinstate their reach and influence on millions of gamers, but will it be one big hit, or the birth of a new game series, or a flop? I'm excited to find out soon when it's released this month!
Pages