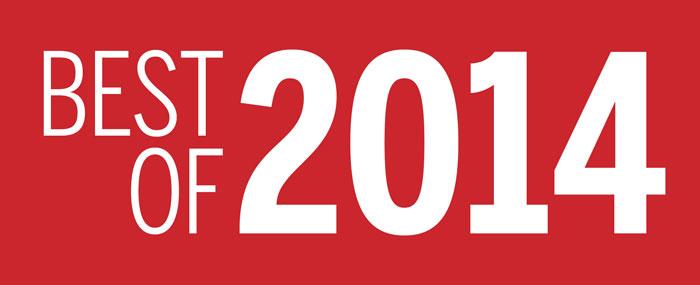 29. Platinum Games
This studio is as far from a one trick pony as it gets these days, with each release being completely different from the last, and often hopping from one console to the next for their projects, with success around every corner. It gives you the feeling that they truly make the games they want to play, and don't compromise until their dreams become a reality. Last year they oozed fun with The Wonderful 101 and their Metal Gear Rising: Revengeance was one of the standout hits of the year. This year they're about to release Bayonetta 2, which could become the best exclusive the Wii U ever receives, and then they'll give us The Legend of Korra, which could be the perfect video game that fans of the animated show have been waiting for. It's also worth mentioning that even though their Scalebound is not coming out anytime soon, it was one of the most impressive trailers shown at this year's E3! This studio is quickly becoming a name that every gamer knows and loves.
28. Capcom
Resident Evil 6 came out a few years back and didn't do well at all, but a lot of people underestimate how huge its Monster Hunter game series is overseas, whose excessive fandom continues to do just as well as it has for the past decade. The new Monster Hunter Tri ports have gone over well and last year they also launched the MMO Monster Hunter: Frontier G in Japan. With Monster Hunter 4 coming out soon they'll likely continue the trend of receiving further fan obsession and spectacular reviews. On top of this they also updated SF4 with Ultra Street Fighter IV, gave us another Phoenix Wright: Ace Attorney game (Dual Destinies), will try to earn our trust back soon with Resident Evil: Revelations 2, and also went in new directions by helping make Deep Down, Strider, and bringing Breathe of Fire 6 to the iOS/Android markets. Last, but farthest from least, the Capcom Vancouver division released Dead Rising 3 last year as an Xbox One launch title and it did so well that this month they're releasing it in Japan, with a PC version coming out in America as well. They look to be firing on all cylinders and preparing to start climbing high up in the rankings once again.
27. Square Enix
They continue to expand their large Final Fantasy XIII story with new releases, and they also continue to give us random Kingdom Hearts games and ports of older Final Fantasy games. But what's really got their name on everyone's mind lately is them admitting Final Fantasy XIV wasn't going well, so they redesigned and re-released the entire game. Talk about listening to your fans! It was a resounding success and Final Fantasy XIV: A Realm Reborn now has millions of gamers playing it. Will the impending release of Final Fantasy XV rekindle the widespread success of the Final Fantasy series that's stumbled a bit in recent years? Only time will tell. Until then, their Japanese exclusive MMO for Dragon Quest X: Rise of the Five Tribes Online also continues to do well.
26. Freejam Games
Their game Robocraft lets players build and battle shooting vehicles and made the industry swing its head and look in a new direction. Games with millions of dollars in their budgets have come and gone in the last year, and this small game continues to be played more each night than almost every other title in the extensive Steam library. Dare I ask . . . are we seeing the birth of the next Minecraft sized trend that's about to finally explode in 2015?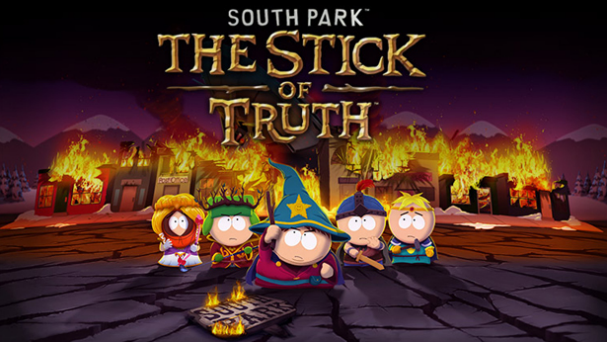 25. Obsidian Entertainment
Even though South Park: The Stick of Truth was an RPG, make no mistake about it, it was first and foremost a comedy game at its core, which we don't usually see at the top of the charts often. The result was a dream come true South Park game that felt like we were playing inside an episode of the show. People who weren't even gamers were begging friends who owned consoles to buy it so they could play it. Despite refusing to take part in the huge summer sales the game continued to sell fast and has reached over one million total copies sold. That alone would put a studio high on our list, but Obsidian also used crowdfunding online to raise over $4 million for Pillars of Eternity, which will be out soon. It's still one of the most successful Kickstarter campaigns of all time.
24. Firaxis Games
Their recent releases include Sid Meier's Civilization V: Brave New World, XCOM: Enemy Within, Sid Meier's Civilization Revolution 2, and they're about to storm the PC gaming market with the extremely anticipated Sid Meier's Civilization: Beyond Earth. When it comes to turn based strategy games, few studios can even compete with literally larger than life releases like these, which puts Firaxis in a league of its own. Now that they have the greatly reviewed XCOM games to develop alongside their prominent Civilization series, this studio's influence has soared in recent years.
23. From Software
Remember when the Nintendo Entertainment System was the newest console, and games were hard? Where one game could last you months before you finally beat it? From Software has been around for years, but lately that seems to be their agenda: to utterly destroy gamers everywhere and remind them just how hard games can be. What could have been a serious misstep ended up being rejoiced with applause, and they continue to receive praise and game of the year nominations as they recently released Dark Souls II. They're not afraid to expand in bold new directions yet again though; their mech game, Armored Core: Verdict Day, was released a year ago and in a few months their grim looking Bloodborne will be released!
22. Bioware
Bioware is one of the larger studios that (excluding the Mass Effect series) usually develops their own game engines rather than using the ubiquitous Unreal Engine. Combine their proprietary engines with their unparalleled level of storytelling and you have one of the few household studio names in the game industry. Dragon Age Inquisition will be released in a few months, as will the expansion packs for their previous game, Star Wars: The Old Republic. Their influence has dipped in recent years but next year their new IP (Shadow Realms) may or may not change that. Then in the distant future we'll be seeing another Star Wars and Mass Effect gamer from them, which will likely let them fight for the top rankings once again.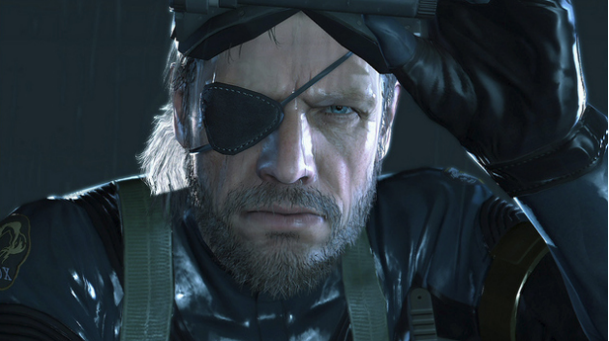 21. Kojima Productions
The Metal Gear Solid series is one of the longest running and most adored series in the entire game industry, and after decades many agree that it's only getting better. Kojima Productions is one of the studios most famous for creating console exclusives that instantly guarantee a new game console will sell, and with Metal Gear Solid V: Ground Zeroes we're truly starting to see how powerful the PS4 is. Then, just a month ago, Kojima Productions stealthily released P.T., which was secretly a playable teaser for Silent Hills, which is already looking like it might be the best game the Silent Hill series has ever had. Don't take my word for it though: over one million people downloaded the demo! If there was a "most consistently awesome" award on this list, Kojima Productions might walk away with the trophy.
20. TT Games
Have you ever played a Lego video game? This studio (also referred to as Traveller's Tales) probably made it. They use Legos to recreate several famous film storylines as playable video game stories. What began as games for children quickly became an adult interest once we all learned how dang fun they were, which made their markets increase rapidly. Not only do they bring immense quality, but the quantity of their releases is surreal: their 2013 and 2014 rosters include 11 different titles. This is one of the most influential studios on the planet for younger age groups but they continue to prove gamers of all ages can fall in love with their work. It's worth mentioning Lego City Undercover in particular, as it's essentially a PG rated version of Grand Theft Auto in many ways, making it an instant classic.
Pages