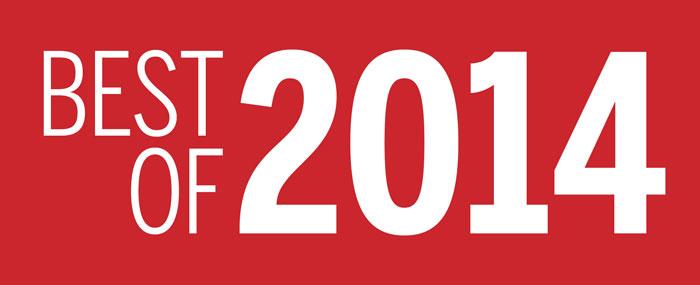 59. Sledgehammer Games
This studio's history timeline is quite the impressive story involving how Call of Duty: Modern Warfare 3 was created. It's longwinded but well worth the read, so I'll just link it. On top of the impressive outcomes and achievements of that story, they've also been helping with the ongoing 9 months of 24 DLC packages for Modern Warfare 3, which has kept the game popular for several years after its release. This studio strikes me as the type where it's not the impressive skills that help the studio succeed as much as it is the brilliant minds and friendly hearts that make their team feel more like a family than other studios on this list. Their next game, Call of Duty: Advanced Warfare, will be released later this year as the first Call of Duty game on a three year development cycle instead of the two year norm, so I won't be surprised if that catapults this studio drastically higher in the rankings next year.
58. Bethesda Game Studios
When they released Skyrim in 2011 the Internet was taken over by gamers for months with media and memes from its vast world. Few releases have ever caused such an obsession that united the entire game industry, and when you release a potential game of the decade, it takes a while for your influence to diminish, but that's where we're currently at. Three expansions followed the next year, but we've essentially had nothing since then.  Wolfenstein: The New Order was just released, but it was merely published by Bethesda, with MachineGames as the developers. The Evil Within will be out soon, but same deal: they're the publishers with Tango Gameworks as the developers. Then you have The Elder Scrolls Online which is out on PC and soon to be released for consoles and will no doubt be popular despite the rocky reviews of its beta tests, but it's only based on Bethesda's IP; the MMO was developed by ZeniMax Online Studios. Enough time has passed since Skyrim that Bethesda's rating is about to start plummeting fast, as if it took an arrow to the knee. Yes, I went there.
57. Yager Development
Few brand new game studios rise as quickly as Yager has. Their game Spec Ops: The Line showed how much more memorable an FPS game could be if it was packed with more emotion than bullets, and more importantly, that it didn't take one of the largest studios in the business to create a game that could compete with the latest and greatest Call of Duty title. With 2 games scheduled for next year they've given us every reason to trust that they're worth following closely. Especially when their Dreadnought game is already far along in development and is going in a direction that has high gamer demand and little competition.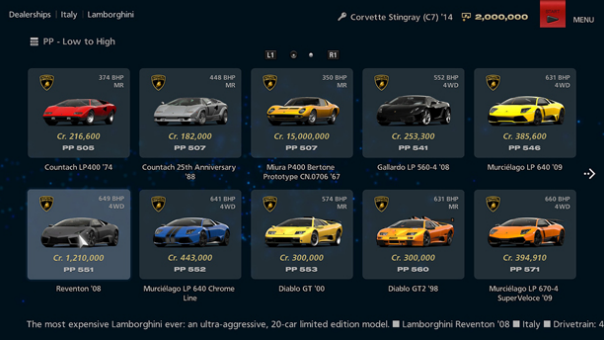 56. Polyphony Digital
The longstanding racing game gods who bring the world a new Gran Turismo every few years and instantly reap millions of sales. Every genre needs top benchmark, and Gran Turismo 6 didn't disappoint. Whereas many series suffer as they grow old, this is one that only gets better like fine wine as new game console technology allows it to age well every generation that passes.
55. Visual Concepts
You know your studio is doing well when one of your several games sells about one million copies and that's a bad thing. The result was them announcing their next MLB game, Major League Baseball 2K13, would be their last baseball game, but their NBA series is still alive and well, with NBA 2K14 selling over six million copies so far. Will EA and their sports studio juggernauts one day knock out all of their massive profit pillars? They've launched a WWE series in recent years with the help of Yuke's studio to help combat their eroding influence but even if they have more rough years they're still leagues ahead of most studios in terms of sales influence.

54. Avalanche Software
From the gangster game, 25 to Life, to a Disney subsidiary making children's games; you have to love video game industry stories like that! Currently they're following in the giant footsteps of the Skylanders series (look for those developers near the top of our list), and this studio is quickly gaining market share of the new type of game where children can buy toy figures to add characters to their games by having them jump into the screens. With the Disney line backing this studio the sky is the limit and they should continue to catch up quickly and compete for the top with this new trend in the industry. Expect them to keep climbing up the ranks each year. Heavy Iron Studios also deserves praise for their help in the series.
53. Nd Cube
Party games are nothing new for Nintendo consoles and devices, but as Nintendo continues to expand to new elderly "gray gamers" and every new generation of children, the influence of Nintendo party games only continues to expand to more and more living rooms across the globe. A few years back they helped Nintendo release the incredibly popular Wii Party that sold over 8 million copies. More recently they've seen their Wii Party U game amass over 1.5 million sales and their Mario Party: Island Tour for the 3DS bring in one million game sales. They're currently working on Mario Party 10, which will be the first Mario Party game for the Wii U.
52. Atlus
A few years ago they had snowballed with the momentum of so many games on so many consoles and devices that they were in their golden years with one acclaimed hit after another, but these days they're mostly sticking to just Persona games. It's definitely a good direction to put your efforts towards considering it's one of the most successful RPG series of the past decade. However, it still greatly limits the scope of their influence as time moves on.
51. Sucker Punch Studios
This Sony Computer Entertainment subsidiary studio released Infamous Second Son and the DLC package Infamous: First Light, making it one of the most influential PS4 developers in 2014. They continue to show the superhero genre doesn't need a Marvel character or some other caped character to dominate the sales charts. If you put gameplay first, the rest will follow, and they (along with Radical Entertainment of Prototype fame) showed that a GTA sandbox game could be enjoyed in new ways.
50. 343 Industries
Halo isn't Bungie's baby anymore, with 343 carrying the series into the future. Since Halo 5: Guardians won't be released until the very end of 2015, their influence is slipping through their trigger fingers more as each month passes, but this year's E3 brought extremely exciting news from the studio. With help from Certain Affinity, Ruffian Games, and Saber Interactive, 343 will be releasing Halo: The Master Chief Collection this November. Featuring remastered Xbox One versions of all the previous Halo multiplayer maps, that makes it one of the best bundles in gaming history, and will no doubt help put Halo back in the living rooms of millions of gamers long past when Halo 5 finally comes out.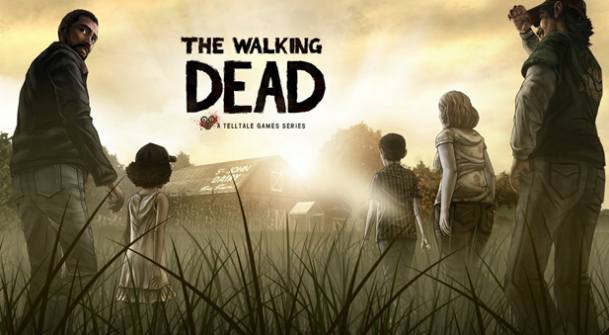 Pages