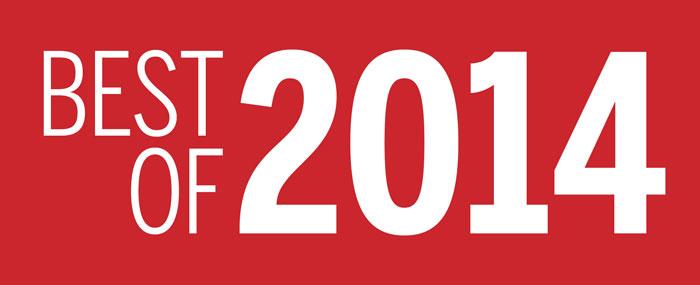 9. Bohemia Interactive
If this list was made last year, this studio would have been even higher. It's only dropped because their influence on the industry's future has resulted in such a big whirlwind of copycat studios releasing similar games that they're finally seeing major competition. Not only did they make Arma 3, but their DayZ zombie survival island mod took over the PC gaming scene for months. Almost a full year has passed since its initial release and the game continues to be one of the most played titles on Steam every single day of the year. Some of the other most played daily games each night are Bohemia Interactive's Arma 2 and Arma 3. They're a great example of how old ideas done in new ways can often make the biggest splashes in the game industry, as well as a reminder that the zombie obsession is far from over in the gaming industry.
8. Epic Games
I'm really excited for their Fortnite game that's in development, but it likely won't be released for a long time, and the beta testing hasn't even begun yet, so that game has nothing to do with them being on this list. So, what then? Their Unreal Engine. In the past few years the Unity game engine has accomplished pretty much every bit of our high hopes for it in the game industry, but the majority of the industry still eats, breathes, and lives on the Unreal Engine. Dozens – if not more than half – of the other studios on this list use the Unreal Engine to make every single one of their game releases. Without the Unreal Engine we'd see several game studios shut down overnight. It's like the Microsoft Windows of the gaming industry, and they even announced that it's now free for academic use! As long as the engine continues to receive jaw dropping updates and studios continue to release jaw dropping AAA games, then this studio will continue to boast a high slot on our annual list since they influence so much of the game industry.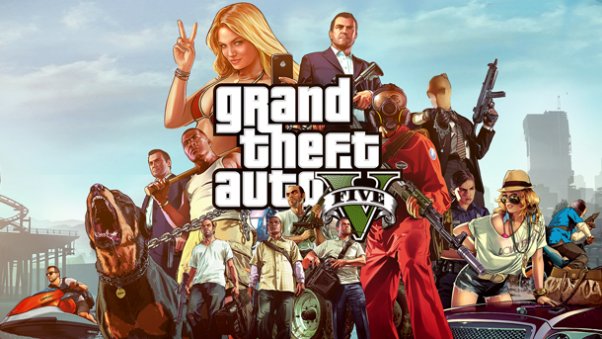 7. Rockstar North
Pretty much exactly one year ago today, they released Grand Theft Auto V. Game sales are the easiest quantifiable metric of influence, and in case you had somehow forgotten, they earned $800 million in sales in a single day, and then broke $1 billion in the first three days. It's a sales record that might not be topped until they eventually release GTA VI. So, your previous game had over 8.2 million copies sold. What now? They just announced they're working on a sequel to Red Dead Redemption, which means they're getting ready to reconquer the sandbox and western genres over and over, but that's not even the most exciting part. They've been working on their Agent project for years and appear to be getting ready to finally fully reveal their new stealth action series. Imagine a near future where they earn $3 billion in 3 months from 3 game releases and make the entire movie industry look like a small entertainment sector. That's the power of Rockstar. We might have to wait a few years for them to resurface, and until then their rank on our list will slightly drop each year, but we'll happily wait for their next release since their previous titles have years of replayability in them. Don't forget they also could – and should – make a sequel for LA Noire.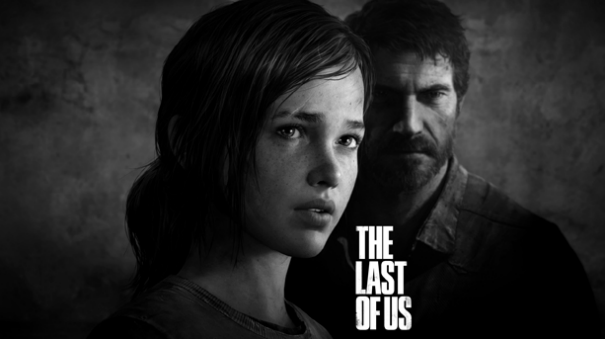 6. Naughty Dog
What do you do when your bestselling platformer game series Jak and Daxter comes to an end? Naughty Dog makes Uncharted, a bestselling action adventure game that's the sole reason some people bought PlayStation 3 and PlayStation 4. What do you do when Uncharted 4: A Thief's End won't be out for a few years? You cough up The Last of Us with a brand new storyline that wins countless video game of the year awards, receive over four million game sales, create DLC, contemplate a sequel, and then reveal a Hollywood film adaption is in the works. This game studio hasn't made a single mistake since before most gamers were born and if The Last of Us is their version of an Uncharted intermission then I can't fathom what their version of an Uncharted finale will be like. Especially considering Uncharted 2 is still locked in as many gamers' favorite game of all time. We have yet to see an amazing video game get an amazing film adaptation, but Naughty Dog could be the first to finally deliver that industry milestone.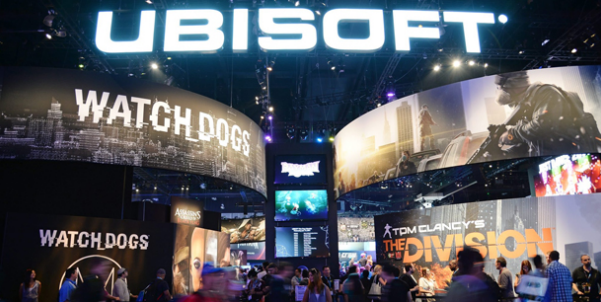 5. Ubisoft Montreal
Sometimes you don't need to tell others why something is important, and instead just show them. So, in all of 2013 and 2014 combined, they've unleashed. . . ahem . . . Far Cry 3: Blood Dragon, Tom Clancy's Splinter Cell: Blacklist, Assassin's Creed IV: Black Flag, Child of Light, Watch Dogs, Assassin's Creed Unity, The Mighty Quest for Epic Loot, Far Cry 4, and Assassin's Creed Rogue. Need I say more? Fine. I will. Their Watch Dogs game sold over eight million copies and their sister subsidiary studio, Ubisoft Reflections, is helping Ivory Tower create the upcoming The Crew, which is looking like it might be the most influential driving game for years to come. Next year they'll be releasing Tom Clancy's Rainbow Six: Siege and some of the other Ubisoft divisions will release Tom Clancy's The Division. Their brother subsidiary studio, Ubisoft Montpellier, is responsible for Rayman Legends, Valiant Hearts: The Great War, and is (hopefully) still working on Beyond Good & Evil 2. In Ubisoft's spare time they release yet another Just Dance game and gobble up five million sales like it's no big deal. Ubisoft and its countless subsidiary divisions is like the hydra last boss of the game industry, with Ubisoft Montreal being the most fierce and influential head of them all.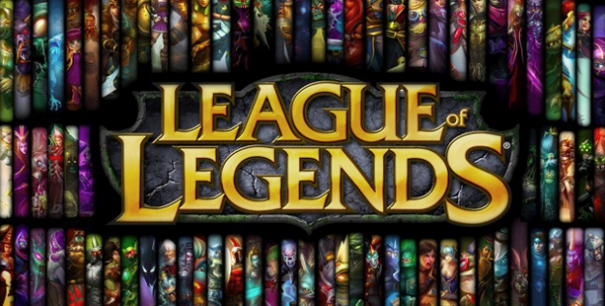 4. Riot Games
I've been completely hooked on the MOBA genre since around 2008 when I first played DotA. I've branched out to play just about every MOBA ever made, and seeing the genre reach its full potential by flooding the entire game industry was my wishful dream for years. It looks like it's finally an inevitable future, and while there are tons to thank for that along the many years it took for it to explode, Riot Games arguably deserves the most credit for evolving the entire existence of online gaming in the new direction. A few years before League of Legends was released, only a handful of gamers could make a living from playing MOBA games competitively every week of the year, and now these days we see several MOBA players becoming millionaires each year. League of Legends deserves the most credit for sweeping the nation with the eSports fever that helped blur the line of gaming and sports, and it has no signs of slowing down over the coming years. College campus eSports leagues for League of Legends are nothing new and schools are even beginning to give scholarships for LoL players now. Valve's Dota 2 recently broke their single tournament prize pool record but I have no doubt that it will be a record that's repeatedly broken every single year for years to come, if not decades to come, and there are no losers in the game industry when that happens.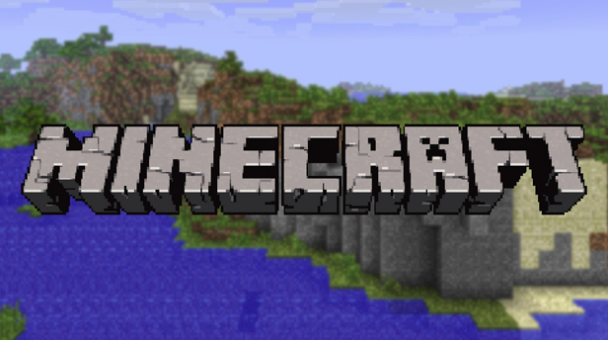 3. Mojang
Minecraft has surpassed the original Super Mario Bros. as the third bestselling game of all time, with only Wii Sports and Tetris ahead of it. Markus "Notch" Persson began Minecraft back in 2009, and the cultural phenomenon is still continuing to walk all over the rest of the game industry. Minecraft is the Mario of this generation's children. But whereas Pong, Space Invaders, Super Mario Bros. and other timeless classics had to break into a mainstream media that wasn't too interested in gaming, Notch took the world by storm when every household in America had a machine that could run Minecraft. As more time passes the sales aren't slowing down, and thanks to companies like 4J Studios helping them port it to other gaming platforms, Mojang's five year old game continues to receive more sales than most bestselling games of 2014. Despite years of amazing game releases coming and going, everyone just keeps on playing Minecraft with no end of its impressive mods in sight.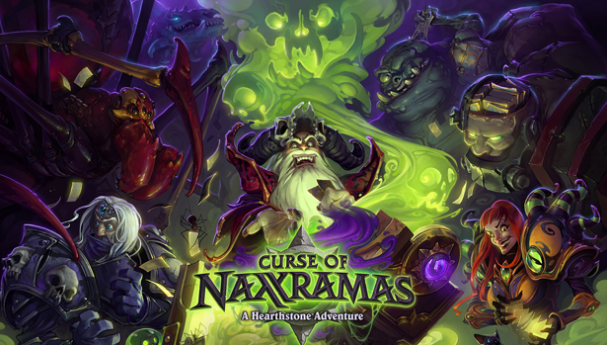 2. Blizzard Entertainment
Recently they've given us a new StarCraft II game, a Diablo III expansion, and most importantly: Hearthstone is their gamble that free card MMOs could be the wave of the future. In the past I predicted the original DotA spinoffs would cause the MOBA genre to dominate the industry, and now I'm predicting the card MMO will be the next great uprising.  Not a hard prediction to make based on Blizzard and Wizard of the Coast's success so far. On top of everything else, their huge changes to Diablo III made it more enjoyable than it ever was in previous years, and they're already beta testing their first official MOBA (Heroes of the Storm), and Blizzard even found time to pump out a Hearthstone: Curse of Naxxramas expansion. It's not even up for debate: this is the golden era of Blizzard right now. Oh yeah, and did I mention their industry shattering MMORPG, World of Warcraft, has been running an alternate universe for a decade straight with millions of players and is about to have its fifth expansion?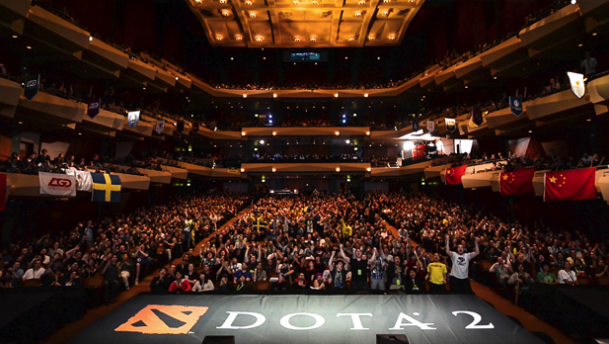 1. Valve Corporation
In this entire list, the only easy decision was that Valve needed to be at the top. It's not just gamers who are influenced by the best game studio in the world; even game developers agree they'd rather work at Valve. With Team Fortress 2 they helped show the industry that you could give games away for free and make even larger profits through selling cosmetic items and other microtransactions. They continue to use their own game engine, and in recent years they gobbled up IceFrog – the current developer behind the Warcraft III DotA mod that popularized the MOBA genre – and just wrapped up their fourth The International tournament by breaking the global eSports prize pool record with a total amount of $10.9 million. 46% of the total went to the winning five player team, making five gamers instant millionaires. Dota 2 is currently played by about one million players every single day of the year.
Helping the MOBA genre take over the industry and being a catalyst for eSports becoming a household term would be enough to put Valve in the top ten, but that's not even including their largest ongoing achievement: Steam, Valve's software distribution platform which is arguably the biggest pillar of the entire game industry right now. Many game studios only exist because of Steam. Hundreds of developers flock to Valve to release their games through Steam and their Summer Sale is as close to an annual Internet holiday as it gets. The digital sales of video games are increasing at such an astounding pace that it feels like in a decade we won't ever buy games from brick and mortar store shelves anymore, but could walk into a bar and watch a game of Dota 2 while talking about the teenage gamer who made more money last year than the NFL player on the other TV channel.
 
They could announce Half-Life 3 is canceled tomorrow and that Portal 3 will never be made and they'd still be at the top of the list. It's going to take more than one miracle in the game industry to make another studio even worthy of a debate on whether someone can dethrone them as the most influential game studio on the entire planet. Maybe two miracles, if SteamOS ends up reaching its full potential in the next few years.
Thanks for reading our 2014 list of the 100 most influential video game studios! Be sure to read through my previous top 100 lists and also check out our industry interviews! Feel free to send us your feedback on our Facebook and Twitter!
Pages