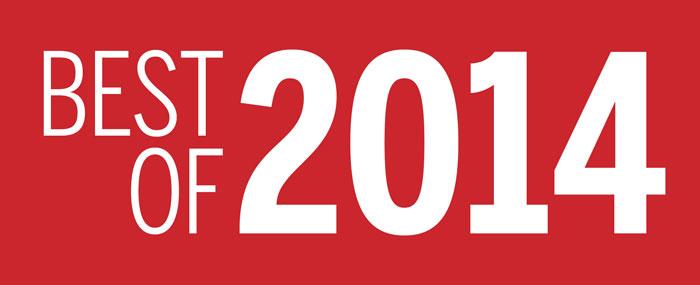 49. Telltale Games
It's great to see this studio kicking ass lately and reaching out to new audiences without failing to make a great first impression. They've had a loyal niche following for years thanks to their numerous adventure game series such as Sam & Max, but in recent years they're reaching out to new gamers with their highly successful The Walking Dead: Season One and Season Two. Add in The Wolf Among Us, an upcoming Game of Thrones game, and the unexpected but very welcomed Tales from the Borderlands spinoff game, and you have a recipe that looks like they will only move up in the rankings next year.
48. ArenaNet
Not many studios can compete in the MMORPG market with Blizzard's World of Warcraft, but ArenaNet fearlessly released Guild Wars 2 back in 2012 and has been doing more than fine since launch. Whereas the gap between these two series' player bases used to be quite big, every year sees WOW players slowly leaving for other MMOs or other genres entirely. The WOW Mists of Pandaria expansion saw the lowest sales in years, with 2.7 million copies sold in the first week of its release. The expansion that preceded it sold 3.3 million copies in just its first release day. In comparison, Guild Wars 2 saw over 3.5 million copies sold in its first year, further proving that ArenaNet still has a long way to go, but nevertheless, the MMORPG gap continues to close as Blizzard loses more market share to ArenaNet.
47. Level 5
A few years ago this studio was on fire with its console releases. They were starting to get into the rhythm of releasing huge hits in Japan that were still enjoyed by large American audiences later when they were ported, and were even starting to look like they could grow to become the next Squaresoft. White Knight Chronicles was doing well and it was winning over all our hearts with Fantasy Life and its Ni no Kuni releases, but since then they've been sticking mostly to the Japanese markets with series like Inazuma Eleven, Danball Senki, Yo-Kai Watch. This year has treated them well and Yokai Watch 2 Ganso/Honke is the third bestselling game of the year when you divide game sales up by individual platform sales, and it was only released in Japan. They're currently considering an American release, and given that it's only a sequel, we could be gearing up to watch one of the bestselling series of the future unfold. On top of that, they also appear to be on the verge of their next huge success with their upcoming Wonder Flick game, but what's really making them influential these days is their courage to participate in Guild01 and Guild02, which are single releases that contain several small 3DS & iOS games from various studios. Could this version of a game bundle grow to become more popular in the future?
46. Treyarch
Many years ago this studio received the honor of juggling the Call of Duty series with Infinity Ward every other year so that the world could have a new larger than life FPS each and every year. Treyarch's releases often found themselves overshadowed by Infinity Ward's colossal Call of Duty releases, but then Treyarch made Call of Duty: Black Ops II and broke worldwide gaming sales records by bringing in over $500 million in just 24 hours. Across all platforms it's sold over 24 million copies, and its record wasn't broken until Grand Theft Auto V came along. Two full years have passed since Black Ops II was released, and Call of Duty: Ghosts was made mostly by Infinity Ward, and Sledgehammer Games is stepping in to make the COD cycle now a three year rotation juggle, which means Treyarch's next release will likely be all the way at the end of 2015 right before the holidays begin. For now their influence continues to dip while they're idle, but if they repeat their previous game's success then look for them far closer near the top of the list in the future.
45. EA Tiburon
Eeny, meeny, miny, moe, pick an EA studio by the toe, if they don't sell a million let them go, I'll go with the Madden series fo' sho'.  One of their EA brother divisions will make an appearance higher up on the list, but EA Tiburon absolutely deserved a separate mention of its own.  Last year EA Tiburon celebrated the series' 25th anniversary with NFL Madden 25 and saw it casually pickup over 4.7 million sales. Madden NFL 15 was just released and there will likely be five or six million living rooms further influenced by the Madden series over the next year, albeit not in many fresh ways.
44. NetherRealm Studios
Out of the ashes of Midway Games grew this Chicago studio, and in 2011 they rebooted the infamous Mortal Kombat series with gory-as-usual release that moved over four million copies, which doesn't even include its bonus sales when it was ported to PC by High Voltage Software in 2013. Then NetherRealm topped themselves by releasing a fighting game for the characters from the DC Comics universe. Injustice: Gods Among Us has already seen over five million sales since it was released a year ago, and next year we'll get our severed hands on Mortal Kombat X which should be another bone smashing sales success.
43. CD Projekt RED
This studio had not one, but two, of my top ten picks for best next generation video game trailers. I've been a gamer my whole life and it's hard for even me to fathom how so much detail and complexity can be created in the world that The Witcher 3 is about to unleash on the world soon. Their main influence though is their reputation for having some of the best customer support and customer appreciation in the entire industry. Few game fans can say their feedback is taken to heart as much as the millions who play this studio's games, and it's helped them create one of the most loyal gamer followings of all time. Possibly only Valve and Nintendo surpass them in that regard, which says a lot. If The Witcher 3 reaches its full potential then I'll gladly be forced to rank them even higher on next year's list, and then likely bump them up even higher once their They and Cyberpunk 2077 games are released farther into the future.
42. Digital Extremes
Back in the late 1990s this was one of the most influential game studios in the world. It co-created the Unreal Tournament series with Epic and helped shape the future of the PC gaming market. While they've continued to stay relevant over the years, they've never returned to their colossal stature, until possibly now. Once again they're changing the landscape of the FPS genre after releasing their free-to-play FPS game, Warframe, last year. A lot of time has passed and it's still habitually one of the ten most played games each day on Steam, with momentum picking up instead of slowing down. It's good to have this studio make big waves in the industry once again!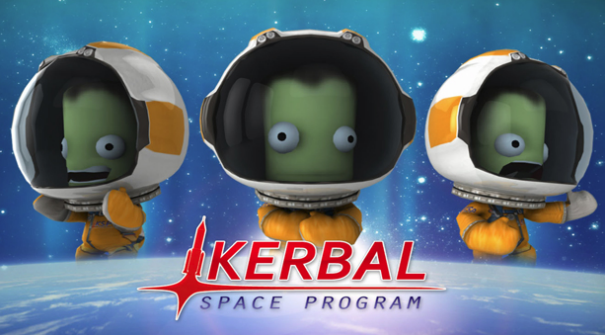 41. Squad
Many gamers probably don't even know the name of their studio is "Squad" but anyone with Steam either owns Kerbal Space Program or has seen a friend playing it all day. Their game allows you to build and fly (or attempt to fly) spacecraft for the Kerbals. It's been in alpha testing since 2011, and the early access release on Steam was over a year ago, but it's only growing in popularity. It continues to be one of the most played games on Steam each week thanks to Squad continuing to improve it on a regular basis. Perhaps Minecraft was the spark that planted the seed years ago, but it's Kerbal Space Program and Robocraft from Freejam Games that are displaying this untapped market where games let players build and play their own games instead of having studios always creating everything for them. Keen Software House is quickly gaining ground in this market as well, with Space Engineers. There's a certain joy in experimenting and appreciating your creations, and until other studios catch on to this then the Kerbals will continue to shoot for the moon and beyond, no matter how many crashes and setbacks they have along the way.
40. Turtle Rock Studios
Mark this one down as my next years "I should have ranked them much higher last year" award winners. What do you do when you release Left 4 Dead, win countless game of the year awards, then follow it up with several L4D installments over several years and start to see your grip on the industry fading away? If you're Turtle Rock Studios, you know you have some of the most visionary minds in the industry, so you ask the staff what's the next big untapped area of the multiplayer FPS genre even though the genre's been around forever. And they come up with Evolve, which has me certain they're about have lightning strike twice since it's looking like the general consensus from gamers is that it's "a game I've always wanted to play" which is why people are constantly in search of beta invites for it. It's a bit too early to tell how it will shape out, but I'm going to take the risk of predicting it's going to be another huge hit from this studio that yet again changes the ancient FPS genre.
Pages