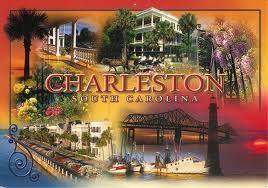 Lately, commercial businesses throughout the city of Charleston, South Carolina issue a fast increasing economic demand for mobile applications.  Mobile apps can be downloaded for travel itineraries, entering contests, public transportation schedules, tracking fitness activity and an endless variety of other functions.  There's even an app that exists solely to display the number 24.  Seriously, there's an app for everything these days.  Thus, more and more Charleston-based tech professionals are landing lucrative local gigs as app developers.
Charleston Schools and Training Programs for App Developers
Aspiring Charleston application developers occasionally enroll at accredited local schools to study programming, interactive gaming and other relevant topics.  Exceptional Charleston colleges with degree programs in computer science include ECPI, College of Charleston and Charleston Southern University. 
At the same rate, many future app developers living in Charleston prefer the convenience of virtual training programs.  Popular accredited online colleges with programs appropriate for app developers include Career Technical Institute, Post University, Brenau University, Full Sail University and Keiser University, to name a mere few. 
Working as a Mobile App Developer in Charleston, South Carolina  
A number of Charleston-based app professionals land jobs with local computer programming companies like Advanced Information Services, Siobhan Hansen Buckley, Richie Anderson Designs, Autosoft Systems and Infoware Solutions, among others.  Some local app developers work for prepackaged software firms like Mad Air Data Application, Educational Internet, O-Matic Software, Vision Software Solutions or Monolith.   
 
Commercial businesses located in the city of Charleston, South Carolina support roughly 230 full time developers of mobile applications, according to employment reports recently released by the Bureau of Labor Statistics.  Charleston app developers earn, on average, about $36.15 an hour, with a reported mean annual pay rate of around $75,180.  These figures do not reflect the unreported salaries of local freelancers.  Due to a severe skill shortage, freelance app developers in Charleston can easily earn fifty dollars an hour or more in consulting fees alone.
Skills of a Professional App Developer
Times change fast in the world of digital electronics, so professional developers of mobile applications must continually keep up with the latest consumer trends and app development technologies.  App developers are typically familiar with website construction, coding languages, digital graphics and user interface (UI) development.  Other essential app development skills include writing, research, file organization, marketing techniques and social networking on major sites like Facebook and Youtube.  App developers tend to be persistent, detail-driven self-starters with advanced project management skills.