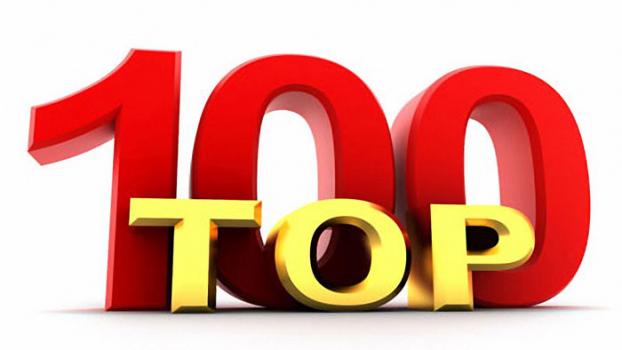 80. Crash Bandicoot (1996). There's been a long line of platformer console mascot characters that have tried to shine as bright as Mario, and while none have ever accomplished that goal – sorry, Sonic! – Crash might be the character franchise closest to ever defeating the mushroom man. Spyro the Dragon (1998) and Mega Man (1987) have had good runs too, but what's more important about the Crash Bandicoot series is that it was the PS1 and PS2 cash cow (cash coot?) that let Naughty Dog developers profit and succeed long enough to eventually come up with Uncharted: Drake's Fortune (2007) and prove that they hadn't peaked yet after so many years after being overshadowed by others. Naughty Dog's Jason Rubin and Andy Gavin deserve shout-outs for their work on the Crash Bandicoot series and the Jak and Daxter (2001) series.
79. Batman: Arkham Asylum (2009). I'm hesitant to use too many bestselling titles from recent years of gaming, but Batman extended super hero characters into the game industry on a larger scale than ever before, and it proved that it could be done flawlessly. That's especially impressive when Superman 64 is widely accepted as one of the worst games ever made. Arkham Asylum wasn't just a surprisingly good game when it released: it was arguably the game of the year. It was more than just a fun game where you swing around a city on web ropes. Instead, it showed the industry that there are still paths left unpaved, and it will no doubt influence the next decade of the relationship between gaming and super heroes.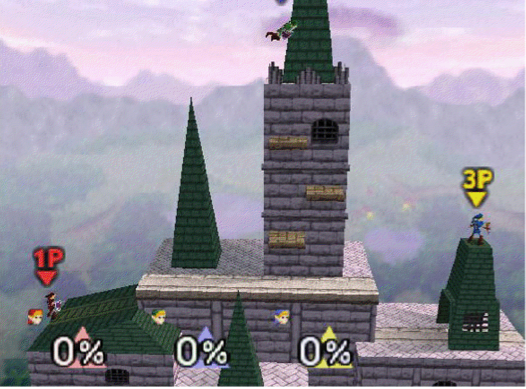 78. Super Smash Bros. (1999). Nintendo's gamers were growing up. Their interests began to change as they aged. What was family-centric Nintendo to do? Well, okay, true, they still released a wave of new Mario and Zelda games and clung to their roots each year, but in 1999 we got a game none of us expected but couldn't imagine growing up without: a Nintendo mascot fighting game. With more weapons than probably any two other fighting games combined, Super Smash Bros. was great because it took all the years of frustration that Nintendo games had filled you with and let you unload all your anger on some of the actual characters who used to drive you crazy. Its other massive influence was perpetuating the rebranding of Nintendo icons in a way that Nintendo continues to be excellent at. It's also worth pointing out that just now, a dozen years later, Sony is finally coming out with a mascot fighter of its own: PlayStation All-Stars Battle Royale.
77. Prince of Persia (1989). Back when Nintendo was just starting to bring pixels to life, Jordan Mechner was busy filming his brother in imaginary sword fights so he could study and rotoscope the advanced movements to create fluid 2D animations that would remain unparalleled for quite some time. Oh, and, you know, his Apple II game was also the beginning of the Prince of Persia series (2003) that would later grow to become one of Ubisoft's greatest hits and even get a high budget film adaptation in 2010. Fun Fact: Jordan Mechner is one of the only game designers to ever adapt his own game as a feature film.
76. Super Mario RPG: Legend of the Seven Stars (1996). Nintendo's library of games is filled with Mario spinoff stories that launched new series, with Super Mario World 2: Yoshi's Island (1995) being a great example, but Super Mario RPG is one of the best, and we can thank it for the Paper Mario (2000) and Mario & Luigi (2003) series that followed many years later in its footsteps. What makes this game even more monumental is that it was developed by the RPG kings, Square (later known as Squaresoft and now known as Square Enix), under guidance from none other than game design god, Shigeru Miyamoto. Additionally, this is the game that helped popularize the RPG feature where players can amplify their attacks by hitting a button at a certain point during the attack animation.
75. Tomb Raider (1996). Tomb Raider was the definitive eye candy game that put the "sex sells" maxim to the test in the game industry. With the new era of 3D graphics it was just a matter of time before someone used the third dimension to their advantage to make DD breasts in a way that 2D sprites couldn't quite accomplish. Lara Croft's looks baited young male gamers in, but what kept them playing was the sophisticated gameplay and puzzles that made it feel like an Indiana Jones game. Using Lara Croft to launch them to fame, video game publisher Eidos took advantage of the spotlight by publishing other huge game series across several genres, with the Tomb Raider and Hitman (2000) series also getting film adaptations.
74. Need For Speed Underground (2003). Often called NFS, Need For Speed is the bestselling racing game franchise of all time, and is the only racing series to have over 100 million combined sales, which puts it 20 million discs ahead of the Mario Kart series' sales. It's not often that a Mario themed franchise comes in second place! Need For Speed Underground was the PS2 game that popularized the series, but many don't realize that the series made its debut back in 1994 on the 3DO console. Its massive sales don't earn it the label of the most influential racing game of all time, but its series' reach in the industry is enough to compete with any series from any genre.
73. Sid Meier's Civilization (1991). Just two years after SimCity came out, Sid Meier's original Civilization game started a series of the most complex games the industry has ever experienced, with some of its games being more replayable than just about any other game in existence. Case in point: a story of a Civilization II game that's lasted for 10 years. Yet again the industry proved that gaming is all about exploring the interactive nature of this medium of art. Civilization's game style overlaps with several genres and its combat and random map generation has had a hand in influencing the prolific Age of Empires series (1997), Heroes of Might and Magic series (1995), Total War series (2000), and to a lesser extent, even the Warcraft (2004) series.
72. Breakout (1976). You know video games have influenced society when the Yakuza starts to use them in the black market for profits. Here's a quote from The Ultimate History of Video Games: From Pong to Pokémon and Beyond: "One [Yakuza] clan tried to take over Konami, the company that made Frogger and Contra. When the owner of the company appealed to a friend in a rival clan for help, he touched off a war and had to go into hiding. When Nakamura investigated the counterfeit Breakout machines, he discovered that a Yakuza clan had manufactured them. It was a dangerous situation." The Yakuza offered to "suppress" Namco's competitors, but Namco's President, Masaya Nakamura, declined and met with Atari founder, Nolan Bushnell, to plead with him to ship more copies of Breakout because of the Yakuza situation. Nolan was hungover from a night of partying and didn't believe him, which caused Nakamura to manufacture the games on his own. An Atari representative visited Japan later and discovered there were far more machines than Atari had shipped, which started a rift between Atari and Namco that would lead to a lawsuit in the late 1970s, which Atari won.
71. Tetris (1984). If you look at the list of bestselling game series of all time, the top of the list contains game series that are filled with elaborate and lengthy games. Tetris still comes in the top five, and let's be honest: almost every Tetris game is basically the super simple original with updated graphics or a small game mechanic addition to remix the original. Even Mario had to come up with new tricks every few years to keep its rabid fans foaming at the fingers. Sad Fact: Its creator, Alexey Pajitnov, didn't receive a single Soviet coin of profit from the Tetris tidal wave that flooded the game industry until 1986, because the rights to the game were held by his employer: the Soviet government who funded the R&D center that Alexey worked at. Thankfully in 1986 Alexy and Henk Rogers founded The Tetris Company and finally received some much deserved wealth to match their much deserved eternal fame. Fun Fact: The original Tetris didn't have a gravity algorithm to continue a block's descent after the initial collision and resulting row removal, which left pieces stuck floating in air! Suddenly Tetris doesn't sound so easy, does it?!
Pages