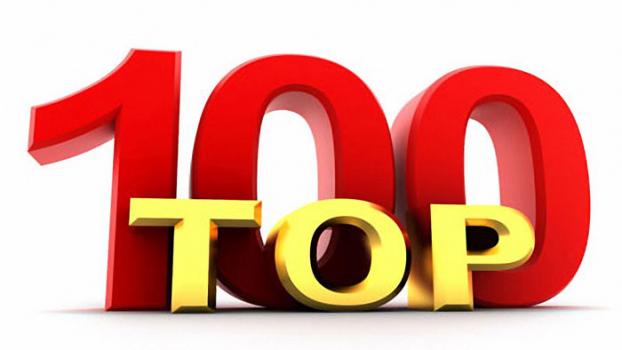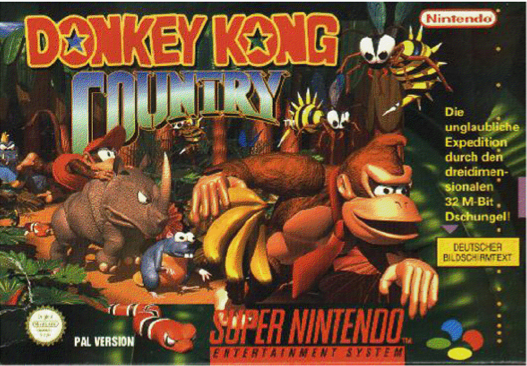 60. Donkey Kong Country (1994). Rare's biggest early hit was Battletoads (1991), but it wasn't until 1994 when Nintendo bought 49% of their company and had them make this game as a second-party developer that their intense influence on the game industry (and the Mario series) would begin. With over nine million copies sold worldwide, it was the second bestselling SNES game of all time if you exclude the Super Mario All-Stars (1993) collection bundle. Rareware became renowned for the industry's earliest examples of crunch weeks, and the founder brothers Tim and Chris Stamper often worked 18 hour work days, seven days a week, for three years with only two Christmas mornings off. Their hard work paid off though, and it was responsible for bringing the world influential games and series such as Sabre Wulf (1984), Killer Instinct (1994), Diddy Kong Racing (1997), GoldenEye 007 (1997), Banjo Kazooie (1998), Perfect Dark (2000), Conker's Bad Fur Day (2001), contributions to the Star Fox (1993) series, and workers who left the company even went on to make the TimeSplitters (2000) series.
59. Street Fighter II: The World Warrior (1991). With a multitude of ports, remakes, and spinoffs, it's hard to even chart this game's influence, let alone all of its combined sales, but the original remains as Capcom's bestselling game of all time. Viewed by most gamers as the definitive fighter that all future fighting games are compared to, Street Fighter II started several famous character storylines and filled them with unique fighting styles that were balanced enough to see use in lucrative gaming tournaments every year since its release.
58. Kung-Fu Master (1984). This karate game introduced sidescrolling into the beat 'em up game mix and greatly excelled the genre into the future beyond the simple Bruce Lee (1983) and Chuck Norris Superkicks (1983) fighting games. Fun Fact: Apparently the one true weakness of Chuck Norris is . . . walking on grass. A year after Kung-Fu Master's arcade release it was ported to the NES and became a timeless kicking classic.
57. Karate Champ (1984). It made its dojo debut in same year as Kung-Fu Master, but bookmarked the drastic and interesting split between the "fighting game" genre that focused on 1-on-1 combat and the "beat 'em up" genre that focused on exploring a level full of people and objects that you and a friend can beat the everloving crap out of with your hands or weapons. Honorable mentions go out to the other influential fighting game classics: Gun Fight (1975 wild west shooting version of Pong) and Heavyweight Champ (1976 boxing game) and Warrior (1979 knight fight arcade game).
56. Chrono Trigger (1995). Chrono Trigger raised the RPG genre standards with its nonlinear gameplay, sidequests, ditching random battle encounters, and a branching plotline that offered more than ten different endings. Its high quality efforts in spinning a nonlinear story highly influenced the industry's future obsession with branching storylines based on choices, as seen in varying degrees in BioShock (2007), Fable (2004), KOTOR (Star Wars: Knights of the Old Republic) (2003), Baldur's Gate II: Shadows of Amn (2000), Planescape: Torment (1999), and Tactics Ogre: Let Us Cling Together (1995). Simple Fact: G4TV's Top 100 Games of All Time list contained a segment where someone said Baldur's Gate II: Shadows of Amn "was really the first video game that captured that flavor of Dungeons and Dragons." G4TV, hundreds of 3D, 2D, and text RPGS would like to know why you aired that clip. Also, it's a friggin' sequel, so how could it even have been the first?! Lastly, as someone who has been holding online video game polls for six years, I can't believe that no one in the office told you that putting Shadows of Amn that low on your list of "best games" was a really bad idea.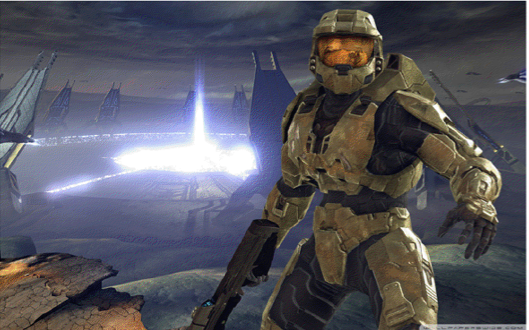 55. Halo 2 (2004). After Halo: Combat Evolved (2001) was done saving the Xbox game console system from being a disaster, Halo 2 came along and literally evolved the entire gaming industry. While online games had been normal for years on a computer, Nintendo President Satoru Iwata tragically said "customers do not want online games" in July of 2004, and in November of 2004 Halo 2 proved the largest force in the game industry terribly wrong. In a long line of brilliant moves, it was perhaps the biggest blunder Nintendo has ever made, and Halo 2 did for online console gaming what Nintendo 64's GoldenEye 007 (1997) did for multiplayer console gaming, except that this time console games were influencing far more gamers around the world . . . thanks to online gaming. The Halo series also helped popularize regenerating life bars and (along with the Battlefield series) having vehicles used in combat.
54. Gran Turismo (1997). This is PlayStation's bestselling game of all time. Yes, you read that right. Final Fantasy VII (1997) almost hit 10 million copies in sales while Gran Turismo topped 11 million and brought back the racing genre. To put that in perspective, Super Mario Galaxy (2007) only sold 10 million copies even with the extensive Mario series backing it up and hyping it, while a brand new racing series was able to snag 11 million sales in its first lap.
53. Pole Position (1982). This was the first racing game to feature a track based on a real racing circuit and went on to become the highest grossing arcade game in North America in 1983. It remained the most popular racing game for over a decade until Midway finally fought for fame with the racing arcade series Cruis'n USA (1994) and Thunder (1999). Bestselling racing games of today all owe this early title for expanding their genre's fanbase. While Excitebike (1984) and Road Rash (1991) will be many people's favorite racing games, Namco's Pole Position will always be the most influential of the genre.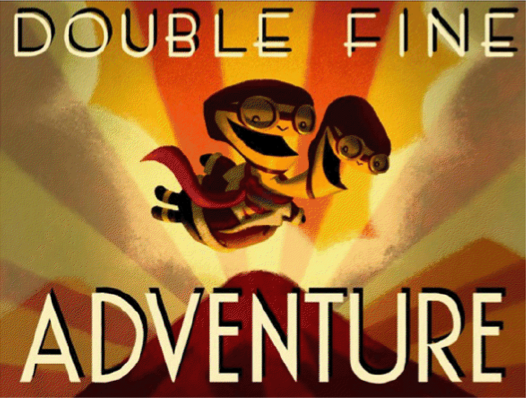 52. Double Fine Adventure (October of 2012?). Whoa, wait. What? Yep! This game isn't even out yet, and it already deserves a spot almost halfway through this list. That's because earlier this year the game industry saw game designer and storyteller legend, Tim Schafer, start a KickStarter project to fund Double Fine's next video game. With a goal of raising $400,000 over a few months, they instead raised that much money in just eight hours and reached over $1.2 million in 24 hours. Double Fine ended up raising over $3.3 million total, and it marked what will hopefully be the future of the entire indie game industry: cutting out the publisher middlemen and putting all of the money in the pockets of those who actually make the games that we love. Some of Tim Schafer's other notable works – many of which were almost included on this top 100 list – are The Secret of Monkey Island (1990), Maniac Mansion II: Day of the Tentacle (1993), Grim Fandango (1998), Psychonauts (2005), Brütal Legend (2009), Costume Quest (2010), and Stacking (2011).
51. Assassin's Creed (2007). I didn't think this Ubisoft game was influential enough to even make this list, but then I realized that excluding the "Wii series" (Wii Sports, Wii Play, Wii Fit, and a few others) which I view as not a complete series, the Assassin's Creed series is the bestselling franchise that's only five years old, with over 38 million combined units sold. That. Is. Insane. If I remake this list in five more years then it will be scary to see how much higher I'll have to rank it. Assassin's Creed is not only one of the most influential games of the current generation of consoles, but it also makes the already prolific Ubisoft one of the most influential game companies in the entire industry.
Pages