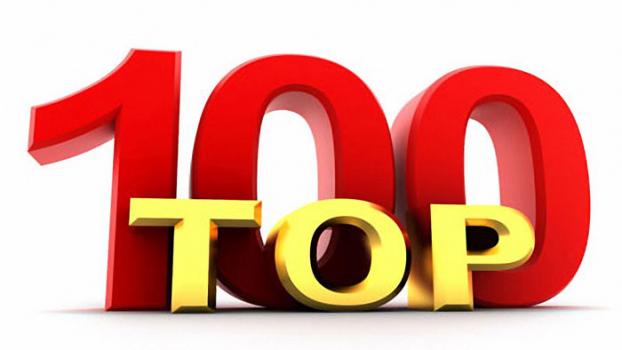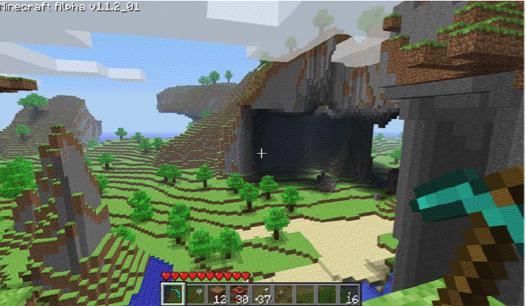 70. Minecraft (2009). Though not officially released until late last year, Minecraft grew in popularity after its alpha release and completely took the Internet and pop culture by storm in 2010. Its fame happened so fast that PayPal actually froze the account of its creator, Markus Persson (known as "Notch" by most gamers), after he made over $763,000 in a single week from Minecraft sales. By the end of the year when the highly anticipated Skyrim game was out it was still a struggle to pry people away from the simple Minecraft game that has shown the industry how powerful one man and a great idea can be online. Speaking of thinking far outside the box, Katamari Damacy (2004) deserves an honorable mention for its unique gameplay and levels.
69. Pitfall! (1982). With over four million copies sold, it's the 2nd bestselling Atari 2600 game of all time, bested only by the Pac-Man Atari port. You know what games didn't sell 4 million copies? StarCraft, RollerCoaster Tycoon, Resident Evil 4, Doom, and plenty of high profile Mario and Zelda sequels. Pitfall! is the game that waved the flag of the future for the industry. Pitfall! was the red pill; the foreshadowing of all that was yet to come. A future where games weren't just puzzles or mindless tasks, but instead puzzles and challenges attached to meaningful characters, stories, and worlds. It showed us not just that a few pixels can have meaning to them, but that they should. Pitfall! was one of the earliest warning signs that games weren't just a fad, and would grow to one day be a massive entertainment industry that stands as a new – and arguably better – medium for sharing interactive experiences with other people. Fun Fact: Jack Black's first acting role was in the Pitfall TV commercial!
68. Diablo II (2000). Released four years after the first Diablo game, this is the PC dungeon crawl that swept the nation with its addictive mouse mashing and lavish loot. With Blizzard's groundbreaking cinematics for its time, it was one of the first game companies to commit to the "it's done when it's done" mentality in a time when the industry was beginning to rush deadlines. Stone of Jordan became one of the most famous (and most duped) items of all time, and a year later Blizzard released the Lord of Destruction expansion that's still replayed to this day in high numbers, with players perpetually killing Baal and trading high runes even though Diablo III launched this year and opened up a revolutionary auction house that uses both in-game gold and real world dollars. After just a few days of the real currency feature being turned on, there have already been mass reports of high end items frequently selling for upwards of $200. Diablo II has also directly influenced games like Sacred (2004), Titan Quest (2006), Dungeon Siege (2002), Loki: Heroes of Mythology (2007), Fate (2005), and Torchlight (2009).
67. Missile Command (1980). This arcade game (and its Atari 2600 port) was the first video game to really tackle current world news events in a way that would become huge in the future with countless war FPS series swarming around content from current times. Instead of designing a game around shooting aliens or fantasy adventures, its gameplay was based on its time's fear of the Cold War, making it highly influential in pop culture.
66. Star Wars: TIE Fighter (1994). TIE Fighter showed the world the right way to make a movie adaptation: letting you play with the villains so you can see the story from their perspective, which suddenly makes the good guys versus bad guys paradigm much more cloudy and complex. Not only was it ahead of its time in that aspect, but it was also highly influential in being an early space shooter that would inspire Ace Combat (1992), Star Fox (1993), and countless other 3D flight simulation games. Prediction: If I remake this list in 10 years, this game will likely rise up in the charts dramatically. As elaborate FPS games no longer cut it these days, entire war games are growing in demand, which means it's unavoidable that we'll see more and more combat extending to the skies in the near future.
65. SimCity (1989). Populous, which started Peter Polyneux's illustrious career, came out in the same year, but SimCity was the god game that started Will Wright's even more influential career and would help him make the industry shattering The Sims series later in his life, which is still the bestselling PC game and PC game series of all time. Shout-out to Roller Coaster Tycoon (1999) and Black and White (2001) as well!
64. Super Mario Kart (1992). The game that started the perfect storm of Nintendo nonsense wrapped in awesome gameplay with your best friends. Rather than make a serious racing game for the SNES, Nintendo had a better idea: bringing together all of the popular mascot console characters and having them battle on the racetrack. This was the first of a long line of Nintendo games that would continue to promote and brand the Mario series through multiplayer competition. Fun Fact: Many gamers either don't know or have forgotten that you can't play as Donkey Kong in the original game; you're actually playing as Donkey Kong Junior, the character from the arcade game Donkey Kong Jr. (1982). Donkey Kong Country didn't come out until two years later.
63. Battlefield 1942 (2002). Sick of war games? Not in 2002 you weren't. The first title in the Battlefield series expanded the FPS genre dramatically with its classes and large maps that required teamwork instead of a free-for-all deathmatch setting, and along with Halo (2001) it helped convince the industry that drivable vehicles in shooting games were an awesome addition that should stick around. Battlefield 1942 and SOCOM: U.S. Navy SEALs (2002) also made the concept of using a headset for online multiplayer games a normal experience. The Medal of Honor (1999) series deserves an honorable mention as well.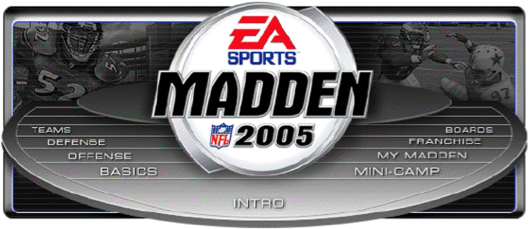 62. Madden NFL 2005 (2005). Why the 2005 version? Not because it was the first Madden game to feature Xbox Live gameplay, but instead because 2004 was the year that EA (Electronic Arts) finally secured exclusive rights to use NFL teams, stadiums, and players in video games, which literally put the popular NFL 2K series in a coffin and caused the NFL Blitz (1997) games to make an entire fake football league so they could follow up with Blitz: The League (2005). The five year $300 million deal obviously caused major lawsuits but EA was still able to extend their exclusive license to 2013.
61. Wii Fit (2007). What's more impressive than a game company juggernaut buying the exclusive rights to the entire NFL? A pricey ($89.99) game pad designed to get people to play games to exercise daily . . . and it actually selling over 22 million copies in three years to become the 13th bestselling game of all time. If that's not proof that Nintendo is one of the most influential game companies of all time, then keep reading for plenty of other examples of them doing the impossible.
Pages