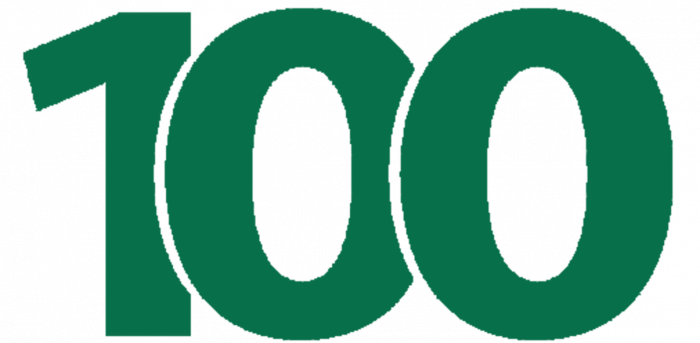 10. 3DTotal. Alexa Rank: 19,361. The current undisputed leader in overall Dominance War wins! With two gold medals and one silver, this is the online art community that gets the biggest battle bragging rights as of 2012. Don't let its 3D moniker fool you though; every form of amazing digital art can be found in abundance at 3DTotal. It has the extensive forums, galleries, and tutorials that every large artist community has, but even goes the extra mile by hosting its own free tutorial hub for all its users.
9. Tutorialized. Alexa Rank: 14,663. Want thousands of 3D tutorials? Tutorialized. Want tens of thousands of 2D tutorials? Tutorialized. You specialize in 3D art for the game industry but want to learn special effects for movies? Tutorialized. You've mastered every tutorial for every art program and are so bored that you want to learn coding, too? More Tutorialized! Not enough and you want a tutorial forums to meet your every demand? Tutorialized forums!
8. Digital Tutors. Alexa Rank: 23,989. Not only does this site kick ass, but it looks damn good while doing it. With well over 10,000 tutorials made for more than 50 different old, new, popular, and obscure art software staples of all entertainment industries, this is that kind of site you should set as your homepage and start off every morning by exploring for a few minutes. If you are a digital artist of any form, then Digital Tutors is one of the Internet's greatest gifts to you.
7. GoAnimate. Alexa Rank: 14,591. The world's #1 do it yourself animated Web site, GoAnimate isn't just for artists. Its drag and drop animation style, character creator system, text to speech tools for over 20 languages, and sound tracks makes it also valuable to educational centers around the world as well as every bored or creative person online looking to have fun. All of the tools are free, although there is the option of a paid subscription, which gives users access to the extra features and content.
6. CGSociety. Alexa Rank: 8,212. Thousands of art communities have fought online to be the best, and after the dust settled from years of digital battle, CGSociety is the one that eventually rose to the top in both unparalleled quantity and quality. Their CGTalk forums have millions of posts, their workshops are second to none, their job postings search page is fully customizable, and their contests set the industry standards. CGSociety is the Harvard of online art communities.
5. Blender. Alexa Rank: 10,447. Feel free to replace this ranking with any of the high profile pieces of animation software that I've written about in the past. There's no lack of phenomenal programs and plugins out there, but Blender has the huge perk of being completely free. Not to mention an extensive tutorial section of its own to start new users off. This isn't just a site; it's symbolic of the long list of software that has helped make the entertainment industry what it is today.
4. Newgrounds. Alexa Rank: 1,836. This online Flash community isn't just filled with amazing Flash games; it's also home to one of the biggest and best Flash animation communities of the past decade and a half, dating back to the days of dialup Internet. Since the dawn of YouTube, Flash animations go viral far less often, but Newgrounds still remains as one of the most popular destinations on the net even if it doesn't create a new Homestar Runner sized sensation each year. It doesn't matter what your animation background is: Newgrounds has something worth seeing and experiencing for everyone with a keyboard and a mouse.
3. Tuts+. Alexa Rank: 656. A lot of this list has been dominated by 3D animation sites, but this is proof that the demand for education in other artistic areas is just as great. Possibly the most visited tutorial site on the entire Internet, the Tuts+ network is broken up into these valuable subdomains: Psdtuts+, Nettuts+, Vectortuts+, Audiotuts+, Phototuts+, Mobiletuts+, Webdesigntuts+, Wptuts+, Aetuts+, and CGtuts+. While there are plenty of free tutorials spread out across each branch, you can get far more videos, eBooks, and source files if you purchase membership.
2. Video Copilot. Alexa Rank: 9,456. This training site is known by some as "the best visual effects site on the entire Internet", and by others as "that one site that every college VFX student plagiarizes for every assignment." If you're still young and have college coming up on the horizon, Video Copilot is the not-so-secret portal to the film and television special effects industry that shows you how to become one of those names in the credits of a movie. Watch and learn what it has to offer, put the techniques to use in original ways, and you'll be well on your way to working on the future's next big blockbuster film.
1. Lynda. Alexa Rank: 1,703. With sites like Lynda, many are starting to wonder if college is even necessary anymore for people pursuing a career in digital art of any variety. While most students might not be ready for that yet, artists from every country on the planet are certainly proving it's possible each year. An unbreakable passion for art paired with a dedicated focus on learning is all that some visionaries need to make their art portfolio professionally competitive on their own. Lynda has become such a far and away leader in online software video tutorials that it's comparable to Rosetta Stone's domination of the training market for spoken and written languages. Lynda is far from cheap, which is why I hope you will put the rest of this top 100 list to use, but in terms of quality it definitely deserves to be placed this high in the rankings.
Pages