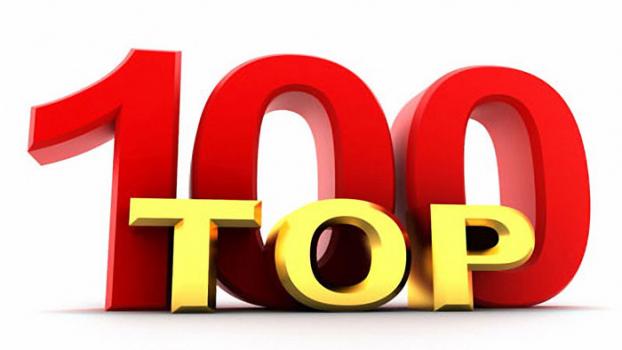 89. Animation Portfolio Workshop – Toronto, Canada
The Animation Portfolio Workshop may seem like an unlikely candidate for this list, but if you're applying to any schools on this list with tough portfolio requirements (which is the majority of them) they could help save your academic career. For years the school has been a well-kept Canadian secret that helps aspiring students get into Canada's toughest animation schools, like Sheridan College, VFS, Capilano and Ryerson, by teaching ancillary courses in Life Drawing for Animation and other portfolio-building techniques. The rest of the world would do well to recognize the importance of this school and smart aspiring American animators use it to get a competitive advantage when applying to schools like CalArts, RISD and MICA.   

88. Redhouse College of Animation – Saskatoon, SK, Canada
Saskatoon isn't exactly an animation hub, but since Canada does so well educating animators we gave Saskatoon's Redhouse College of Animation a shot. And we're glad we did. This extremely small school has only two programs: Computer Animation and Classical Animation; but really, what more do you need? This small school is making a name for themselves though, especially with their Classical Animation program. On the Redhouse website they write a quote from Pixar about animation education, "avoid just learning packages of software. Today's packages will be replaced several times during your school career, and many studios use proprietary software that you cannot learn in school anyway", so that is what Redhouse did with their Classical Animation program. They took out the burdensome software training and instead focus on artistic fundamentals like Storyboarding, Animation History, Life Drawing (pervasive throughout all three years of the course), Character & Environmental Design and Effects Animation. So instead of creating graduates with a well-rounded education that includes electives in Psych 101 and Sociology, they train classic animators—trained in the way of old. A smart idea that has made them an up-and-coming school to watch.

87. Ohio Wesleyan University – Delaware, Ohio
Ohio Wesleyan University's School of Fine Arts has long been regarded as a top art school in the country but its animation-related programs have remained a well-kept secret. Their BA and BFA degree programs in Computer Imaging and Graphic Design offer a combination of software-driven, modern digital art with classic drawing and illustration skills that produce computer-aided designers that can actually DRAW. A rare thing these days it seems. The course is aimed more at graphic design than animation or game design (although there is an optional focus in animation) but their graduates are scoring jobs that software-trained graduates alone don't qualify for. Their teaching of color and design principles combined with their up-to-date Adobe software creates industry-ready grads that the industry loves.

86. Hampshire College – Amherst, MA
Hampshire College is another boutique school to make the list for their unique approach to education. At Hampshire you can pick your own courses, and I'm not just talking  electives. Students at Hampshire select their own major then pick the courses that appeal to them; a fully customizable form of education. The only problem with this method is choosing from their wide-selection of unique courses like Ordering the World: From Gutenberg to Google, Pixelbending, Women in Animation, New Media: Innovation, Adoption, Future, Cinema, and New Media and Digital Art: Multimedia and Malleability and Interactivity. And of course they have all the animation fundamentals crammed in there too. Hampshire's Animation and Digital Art program gets an A+ for creativity. The program also includes plenty of portfolio-producing work, group projects and networking opportunities. The program's alumni work at high-profile studios like Pixar, Rhythm & Hues, South Park, The Cartoon Network and more.   

85. Denison University – Granville, OH
Denison University in Granville, Ohio is one of those small little boutique wonder colleges, and with only 2,100 students annually the school is built for the personal approach. To put the personal touch in perspective: their lecture halls only have the capacity for 30 people. But class size alone isn't why their Studio Art program caught our eye. The school's small and tight-knit faculty has put together an art program worthy of the name studio art; the program teaches students about all types of studio art, both electronic and web-based, and classical art and art history. Students are required to take both 2 and 3D animation classes and are given elective choices within photography, video, performance art, additional animation classes (in case you hadn't gotten enough already) or web-based studio work. They also have a fantastic Cinema program that lends many courses to the Studio Art students, so much so that many students take Cinema/Studio Art as a double major.

84. LaSalle College International Vancouver – Vancouver, BC, Canada
LaSalle College International in Vancouver is another one of the West Coast's best kept secrets. In the heart of downtown Vancouver's business district, this design school has an inspiring location to train not only the technical skills but also the business side of the industry. They offer two cool courses: 2D & 3D Animation and Graphic Design. Their Graphic Design course is their show-stealer though, and appeals a wide-range of aspiring design professionals because it encompasses pretty much everything. This includes video & audio editing, 2D animation, typography, photography, print and illustration, and more. Despite being a Graphic Design course, it provides an all-encompassing education that its graduates can use to enter a multitude of industries, including animation, due to their full understanding of the production process. It almost renders their animation program obsolete for self-taught software geeks.

83. ANOMALIA – Czech Republic
I think it is important to recognize that animation education never stops. And it certainly doesn't end after a 4-year degree. Working in the animation industry means constantly learning; learning new tools, new plugins, new techniques. ANOMALIA, a professional training and 3D animation network, caters to exactly this style of learning. It may be a little strange to add unaccredited ANOMALIA to this list but their summer courses and video teaching sessions are beyond reproach. This isn't a rinky-dink set of courses though, their guest lecturers and teachers are veterans in the industry who work for institutions and studios like Animation Mentor, Pixar (multiple teachers) and Les Gobelins. Their courses include subjects like Pantomime for Animators, Studio Pipeline and Character Design for 3D.

82. University of West-England – Bristol, England
The University of West-England's Bristol School of Animation is another UK school to make the list (side note: the UK seems to be doing a great job turning out internationally qualified animators). The creatively structured curriculum allows students in the final years of the program to choose their own direction (which often focus on either hand-drawn or stop-motion animation), and a self-directed final project that makes a good addition to their graduating portfolios. Note though that you have to have a portfolio of creative works just to get into the program initially.  UWE is a good choice for students who don't mind group work (or need experience in it) because most of their projects and courses focus on working as a team and on group filmmaking and narrative. Music aficionados will enjoy the school's relationship with the Royal Academy of Music, and many animation students choose to work with RAM students who score their animation projects. International guest lecturers are also commonplace, as are field studies. UWE is a popular pick amongst working students as the three-year curriculum can be spread over six years on a part-time basis for students who can't commit the monstrous amount of hours due to other commitments (read: financial)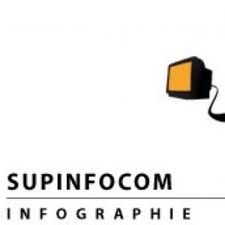 81. École SUPérieure d'INFOrmatique de COMmunication (Supinfocom) – France
Don't worry, you don't have to be able to pronounce Supinfocum's name to go there. The French seem to be doing a fantastic job producing graduates who excel in narrative film and animation, and Supinfocum is no different. The school's animation program spends the first two years teaching artistic fundamentals like Design, Art, History, Perspective, etc., before building on that base with advanced technical skills like 3D Study, Compositing, Production, Scripting and Storyboarding. In the fifth and final year of the program students dedicate an entire year to producing a group-project based CG film. If you're thinking that Supinfocum might be right for you, be fully prepared to spend your first couple years learning about art first, before finally ever touching on animation. Perhaps this is the way all animation educations should progress.
Pages