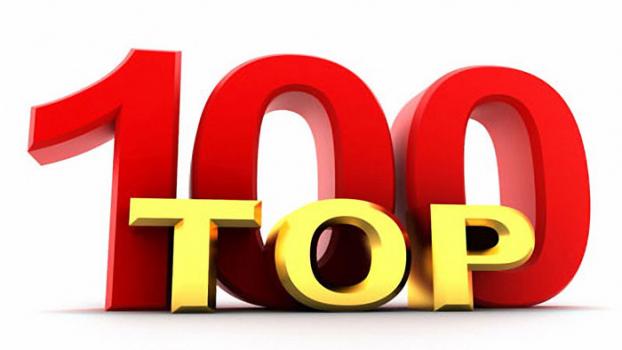 40.  Algonquin College - Ottawa, Canada
Ottawa's Algonquin College is a school for pragmatic artists, as it is designed specifically around getting a job in animation. They teach useful, specific skills that gear students toward specific animation careers like posers (real career title by the way), clean-up artists, layout artists, background artists, as well as more general animators and 3D animators. Their students have a great track record getting their foot in the door of the industry by being able to fill niche positions. Another claim to fame is their choosing to be a performance-based animation school that emphasizes acting and body mechanics, giving their students hands-on, real-world character lessons.  

39. Columbus College of Art and Design (CCAD) – Columbus, OH
For students looking to become a 'real' animator, not a button-pusher or software jockey, the Columbus College of Art and Design could be a good choice. They focus primarily on story and narrative, and make 18 art electives mandatory (to fill in the artistic blanks between technique/fundamental training and narrative). They have a large, full-time, long-term faculty that leads to program continuity unseen in many other colleges. Their faculty has been rated as some of the most attentive in the country, making them a solid choice for students looking for more one-on-one teacher time.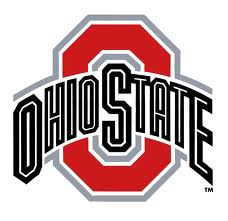 38. Ohio State University's Advanced Computing Center for the Arts and Design (ACCAD) – Ohio, USA
Ohio State University's Advanced Computing Center for the Arts and Design has been turning out some of the industry's most visionary graduates for some time. This is no surprise of course, given their originality-driven curriculum with classes like Experimental & Independent Animation, Video Game Prototyping and Experimental Scripting for Animation in Maya. No other schools works so hard to quickly pass animation basics and get to the industry-revolutionizing techniques.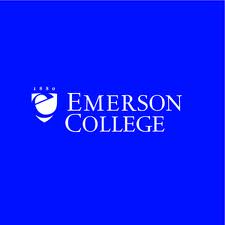 37. Emerson College – Boston, MA
Through their Visual & Media Arts department, Emerson College hosts two animation programs: a BA (44 course credits) and a BFA (60 credits). Their focus seems to be on producing critical-minded animators that will pull the animation industry away from its rather derivative course, with mandatory courses like "Media Criticism and Theory" and "Alternative Production Techniques for Motion Pictures". Their elective choices are vast, allowing their students to wander off into other genres like Producing and Cinematography.  

36. The Art Institute of Boston/Lesley College – Boston, USA
Lesley College's Art Institute of Boston offers a 4-year Bachelor of Fine Arts degree  and a 2-year Advanced Professional Certificate course in animation. Their BFA is their bread-and-butter program though, which focuses first on the basic foundational courses before moving on to more advanced techniques like storytelling. Their fundamental-based courses focus, separately, on experimental cell, stop motion, and 2D and 3D computer animation. Wisely, they let the electives take care of the artistic-centric sides of the business—so that no class time is wasted. Noted graduates work at prominent studios like Film Roman, Klasky Csupo, Nickelodeon, HBO, Rock Star, and Blue Sky.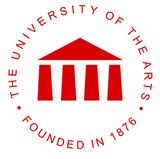 35. University of the Arts (UArts) – Philadelphia, PA
The University of the Arts (UArts) in Philadelphia has worked hard to create a mix of commercial animation skills and fine art backgrounds—and they've succeeded. Their animation BA program employs faculty across a broad range of experience, from creative arts to stop-motion to hand-drawn animation. While that might sound like a lot of other schools on this list, the school does do some things uniquely—not just well—like their international approach to creating industry connections. UArts has a summer workshop for its students at the École Européene Supérieure de l'Image in France and offers their students the chance to attend the Annecy International Festival of Animation in the French Alps and the Ottawa International Animation Festival in Canada. For the last few years the school has even helped their students successfully get their work showcased at the reknowned Ottawa International Film Festival. The school has rich contacts in the New York animation industry and have hooked their students up with pre-graduation internships at top New York animation studios. The school's graduates have gone on to win awards at the Underground Film Festival, New York Emerging Filmmakers Series, Anima Mundi Brazil, the Red Bank Film Festival and the Florida Film Festival, and have secured jobs at Disney, the NFL, UNICEF, Sony, Nickelodeon and more.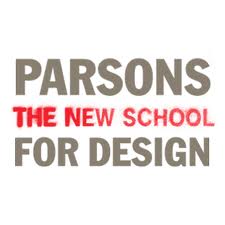 34. Parsons The New School For Design – New York, NY
Parsons The New School for Design is at the top of their game in most of the education realms in which they teach. This is certainly true in graphic design, animation, game design and motion graphics. Their BFA program in Design and Technology, like most of their programs, specializes in the experimental side of animation and game design after recognizing the shift in the industry to highly-creative production with lower production costs. Parsons is the choice for entrepreneurial-minded aspiring animators as they focus on entrepreneurial skills in addition to traditional skills and techniques. Their studios are state-of-the-art, running industry-favored software like Flash, Maya, Softimage, After Effects and Final Cut Pro.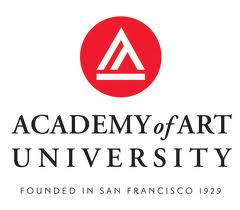 33. Academy of Art University – San Francisco, CA
If you can stand living in one of the greatest cities in the country while being cooped up in a studio for endless years on end, then head to the Academy of Art University in San Francisco. Their School of Animation & Visual Effects offers some extremely wearing yet top-notch courses in Illustration, Maya Character Animation, Stop Motion Animation and Storyboarding. Be warned though that this program will take you 5 or 6 years if you stick to the recommended 4 course per semester load (the workload demands of each course may have you overworked with more than 4 courses) and there is a significant dropout rate due to the rigor of the courses. On the bright side—if you haven't been scared away yet—it's one of the most economical high-end programs on the western seaboard. Their dedicated and extremely talented student body means that only the best make it and all compete against each other for the attention of recruiters from Blue Sky, Industrial Light & Magic, DreamWorks, Pixar and Rhythm & Hues among others. 

32. Filmakademie Baden – Wuerttemburg, Germany  
The Filmakademie Baden in Germany is one of the world's most renowned film schools, and most of that sought-after reputation is from its Institute for Animation and Visual Effects. Their project-oriented curriculum in animation is complimented with a host of other film-related electives like scriptwriting, directing, cinematography, film production and production design. Their 300+ faculty are esteemed members from the European filmmaking community and assist in the production of over 250 student films annually—many of which take top ranking spots in international film festivals around the world. Their animation program is known throughout the world as one that produces the highest-quality graduates. Now for the bad news/good news scenario: the only downside being that it takes a year of practical experience in the business to even be accepted to the school, however; they do have an International Guest Student Programme that allows students from other film schools to do short exchange programs at the Filmakademie.
31. Fashion Institute of Design and Merchandising (FIDM) – Los Angeles, CA
The Fashion Institute of Design and Merchandising is another quirkily-named school to make our list (this is an animation/design/gaming list after all) but their graphic design programs are just too good to pass up. FIDM has a solid reputation for training the country's top designers, and their Graphic Design courses are just that—but on technological steroids. Students in the Graphic Design program get to choose either a Branding or Entertainment track (one guess which one helped FIDM make this list), giving them an artistic electronic arts pedigree. With the best teachers in the game and a beautiful (and state-of-the-art) campus it isn't hard to see why it attracts students, but what attracts employers to those students is the incredible portfolios, artistic ability and master Flash software abilities.
Pages