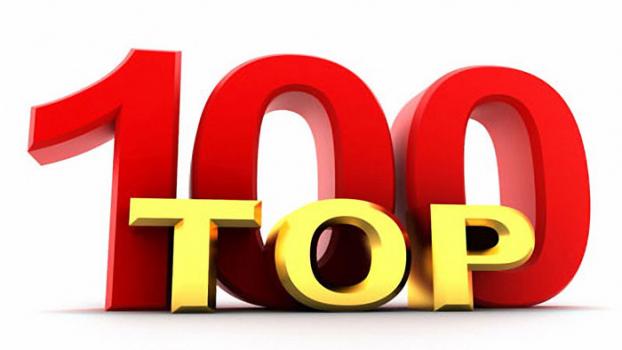 20. Animation Mentor - Emeryville, CA 
There aren't many online schools making this list but Animation Mentor is too legit to quit. Their skill? Teaching animation without all the time-consuming frills by focusing purely on character animation. Their 18-month Character Animation program integrates fundamental software and techniques into their character animation classes so that they still provide a rather well-rounded education. Via their industry-working faculty and Career Services and Student Care centers they get their graduates feet in the door of the industry with entry-level jobs as Character Animators—and let's face it, the whole point of an animation education is to get your foot in the door. They also offer a quick 6-month course on Animals and Creatures...you know, the kind of important thing to know if you're hoping to work for Pixar, Disney or DreamWorks.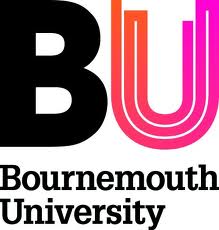 19. Bournemouth University – Dorset, England
Bournemouth University is home to The National Centre for Computer Animation, and a solid Computer Animation Arts BA program (and a 3D Computer Animation MA program). While the program has fairly industry-standard courses, the strength of the program and institution come by doing what they do very well. They also have near-constant guest lecturers from companies like Industrial Light & Magic, DreamWorks, Moving Picture Company, Glassworks, Lionhead, Alias, Electronic Arts and the USC IST Graphics Lab. As another selling point, the school's 4-year BA program can be cut down to 3 years by cutting out the final-year internship—which many students do after being recruited by top studios. The school is ranked #1 in the UK by 3D World Magazine (chosen by a team of advisors from the top major studios on the planet) who called Bournemouth "the National Centre for Computer Animation… one of the most famous and dependable sources for animation talent in the UK. Graduates can be found working at major studios worldwide." The school seems to have a good working relationship with IL&M, where many of their students find work after graduation. In the past couple year's alone Bournemouth graduates have earned spots in 20 international film fest screenings, 27 international TV screenings and have won 6 coveted international animation prizes.

18. Massachusetts Institute of Technology (MIT) – Cambridge, MA
The school that needs no introduction. And yes, MIT has an animation program. Well, sort of. It's part and parcel of its Comparative Media Studies program (formerly Film and Media Studies), and features courses designed for an interdisciplinary study of a broad range of mediums, including film, TV, game design, virtual worlds, digital artworks, civic media, interactive writing and media communications. If you're wondering why the program earned such a prestigious spot on our list, firstly, THEY'RE MIT, and second the most successful and highly-sought after animators have a broad range of talents and need to understand the medium they are animating for. They also have a tangent in Singapore, with their highly regarded MIT GAMBIT Game Lab. MIT media grads, like almost all MIT grads are in demand--especially in video game design jobs. Only catch to this program: you have to get accepted to MIT first.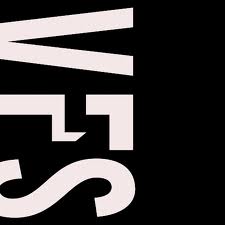 17. Vancouver Film School (VFS) – Vancouver, Canada
The Vancouver Film School (VFS) claims that they can cram the knowledge of a 4-year Animation BA course into just one year. Whether they can or not, their students do graduate with strong portfolios and jobs at companies like ILM, Pixar, Paramount, EMI, Dreamworks and EA. Their training includes courses in filmmaking, character animation and video game design. Despite being located in Canada, the LA Times ranked VFS one of the Top 10 schools favored by video game industry recruiters.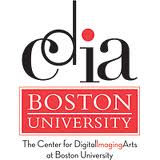 16. Boston University Center for Digital Imaging Arts – Boston, MA
The Boston University Center for Digital Imaging Arts offers three programs that would appeal to aspiring animators reading this list: 3D Animation, Digital Filmmaking and Graphic + Web Design. They also offer a few fun courses in audio production via their Audio Production program. The star of their roster in terms of this list is their Digital Filmmaking program (not to detract anything from their 3D Animation program—which is in fact highly rated and highly technical). Their Digital Filmmaking course claimed a spot on our list because, unlike most animation programs, it focuses on the film-making process, instead of on technical animation skills--which for some people have already been picked up on their home computers by playing around with today's intuitive software. Their focus on the entire film production cycle—pre-production, production and post-production, teachers their students to understand the entire artistic, digital process (an understanding that many employers in our Interview Series said that they are looking for). The course still focuses on the technology of film-making but includes non-animation elements like lighting, sound recording, editing, visual effects, cinematography, and more. This short program is perfect for those with some animation skills under their belt but are looking to further their artistic vision with an understanding of the entire digital entertainment process.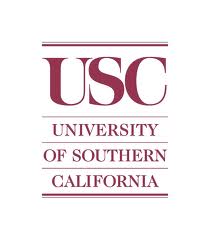 15.  University of Southern California (USC) – California, USA
The University of Southern California's (USC) Cinematic Arts department offers a rather unique four-year Bachelor of Arts in Animation and Digital Arts program that includes a broad arts background along with specialized training in animation. This means that USC turns out graduates that the industry is looking for: real artists with animation tools and technique training under their belt. Their program focuses on marketable skills like science visualization and experimental visualization, and classical techniques via visual effects, drawing and 3-D computer animation courses. They also offer a minor in video game design, with courses like level design, game-play control, user interface, game mechanics and storytelling. At the end of the minor students produce a working demo game. The Princeton Review has ranked USC as the #1 video design school in the country.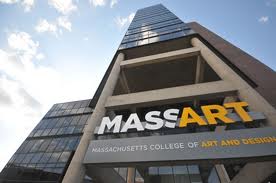 14. Massachusetts College of Art and Design (MassArt) – Massachusetts, USA
Students at the Massachusetts College of Art and Design (MassArt) choose it because of the strong interpersonal and problem-solving skills they learn, that will carry them throughout their career—most notably the ability to constructively critique animation work and accept and incorporate critiques of their own work. Teachers work with the students on a course-culminating film and reel highlights that create diverse portfolios.

13. Capilano University – Vancouver, BC
Capilano University's 3D animation program has earned it honors in its field, as have its students. Former Capilano alumni are now working at 20th Century Fox, Aardman Animation (UK), Big Sandwich Games and Electronic Arts (Vancouver). Capilano's ability to offer niche training to its students helps their employability in fields like character and environment modeling, texturing and lighting, character rigging and technical direction, and concept art. To get their graduates ready for the industry, the school hosts online portfolios for its students in addition to open houses and portfolio reviews. The school offers a fantastic curriculum, for those who can get in. Capilano however believes that "computer animation training is a waste of your money if you are coming into this field "cold"", so a portfolio, computer skills and an understanding of traditional animation and principles is required for entry.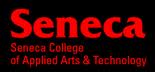 12. Seneca College – Toronto, Canada
Seneca College's Animation Arts Centre (that's how they spell it in Canada, but if you're going to Seneca then get used to Canadian idiosyncrasies) offers a wide-range of courses befitted for any aspiring animator or video game designer: including Animation Arts, Digital Animation, Gaming and Visual Effects for Film and TV. The students that come out of Seneca are well trained in the artistic application of the theories of motion, timing and storytelling. They are industry-ready graduates. In addition to its 3-year Animation program the school also offers post-diploma programs in 3D Animation and Visual Effects for Film and Television.

11. Vancouver Institute of Media Arts (VanArts) – Vancouver, Canada
Aspiring animators will love every single program offered by the Vancouver Institute of Media Arts (VanArts). In alphabetical order, here they are: 2D Character Animation, 3D Character Animation, Acting for Film and TV, Broadcasting for Radio and TV, Digital Photography, Game Art and Design, Visual Effects for Film and Television, Web Development and Interactive Design. OK—so a couple of those weren't animation based, but any animator worth their salt explores other mediums and art forms to improve their own art. VanArts is the place to do that since their entire student body and faculty are focused essentially on the same thing. Talk about inspiration (and networking!).
Pages