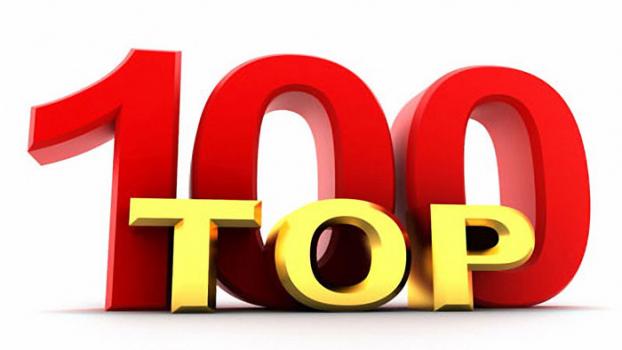 10. School of Visual Arts (SVA) – New York, NY
The School of Visual Arts' (SVA) graduates are currently working at Disney, Pixar, DreamWorks, Blue Sky Studio and Nickelodeon. Their success rate is no surprise given that they have well connected and highly experienced faculty like Yvette Kaplan (Beavis and Butthead Do America, Ice Age). 

9. Carnegie Mellon University's Graphics Lab – Pittsburgh, PA
Carnegie Mellon University's Graphic Lab in Pittsburgh, Pennsylvania offers another unique program: a graphics program with an animation focus—with a twist. Their list of incredibly fine-tuned training courses offer their students specific training that will make them experts in niche fields. Courses include oddballs like Physically Based Character Animation, Pixels to Percepts: Visual Perception for Computer Vision and Games, Physically Based Modeling and Interactive Simulation, Generating Natural Human Motion and Data-Driven Character Animation. CMU is a solid choice for aspiring video game designers looking for a well-rounded education, with courses like Digital Narratives, Building Virtual Worlds and Dramatic Structures of Interactive Games. If you aren't convinced to its success, hear this: Disney is. So much so that they located their Research Lab on the CMU campus. As such the school has a rich working relationship, and Disney evens holds a few spots open in their internship program every year for CMU students.  

8. Ringling College of Art and Design – Sarasota, Florida
When we asked industry execs in our Interview Series where they most often picked up new recruits from, an overwhelming response used the Ringling College of Art and Design as a recruitment ground. Their four-year bachelor's degree in computer animation covers all the basics, and then some, with courses like Traditional Animation, Computer Animation, Drawing for Animators, Concept Development and Animation Pre-Production. Their elective choices give their students a well-rounded education and their mandatory animation thesis project ensures their students graduate with a usable portfolio.

7. The Maryland Institute College and Art (MICA) – Maryland
The Maryland Institute College and Art (MICA) was named the best college in the North East by the Princeton Review, one of the top two studio art programs in the country by Parade magazine and is listed by ID Magazine as one of the best design schools in the U.S.. MICA is also the oldest continuously degree-granting school of art in the country—so they've gotten fairly good at it. Their animation degree program combines innovative concepts and techniques with classes in animation history to create industry innovators with a sense of animation history. Their final-year thesis film ensures that their portfolios have plenty of real-world clips and elements. MICA alumni work at studios like DreamWorks, Blue Sky Studio, Yahoo!, Laika, MTV and others, and freelance successfully.

6. Rhode Island School of Design (RISD) – Rhode Island
The Rhode Island School of Design (RISD) offers two highly-sought after animation programs, a Bachelor of Fine Arts and a Bachelor of Graphic Design degree. The school is widely considered to be one of, if not THE, top school when it comes to graphic design, in addition to animation—so their students' education is well rounded. They also have some of the top animation teachers in the country and over 200 prominent visiting artists annually.  

5. Digital Animation and Visual Effects School (DAVE) – Orlando, Florida
The Digital Animation and Visual Effects School (DAVE), in Orlando, Florida, has an interesting program—one that they have broken down into easily understandable 'blocks' or terms: Digital Modeling and Texturing, Fundamentals of Computer Animation, Film Magic—The Art of Visual Effects, and Stereoscopic 3D Production. The DAVE school has turned animation education into a pragmatic art form—one that can be fairly easily learned. The school has a respectable graduation rate of 87% (low enough you have a good chance of graduating but high enough to know its a reasonably tough program) and a job placement rate of 68%.

4. Savannah College of Art and Design (SCAD) –Atlanta, Savannah and Hong Kong
We've already talked about a number of schools on this list that are well-kept industry secrets. Another school to NOT fall in that category is the Savannah College of Art and Design (SCAD). Literally, everyone in the industry knows about it. And for good reason: they employ top-notch faculty members, offer animation BFA, MA, MFA and a 40-hour minor degrees on two continents and over 500 national and international companies actively recruit from SCAD. 8 out of 10 of their graduates are employed within just 6 months of graduation. Their alumni work at Disney, Pixar, Rhythm and Hues, Sony, the Cartoon Network, DreamWorks and EA. It was also voted to be in the top 3 animation schools in North America by 3D World Magazine. If you can get through their rigorous selection process, get your degree there.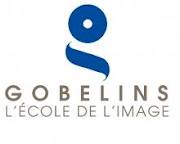 3. Gobelins – France
Goeblins is widely considered as the top animation school on the planet, and for good reason. With the world's toughest animation entrance exam (a 3-hour animation test and story board test) it selects only the top talent. They are then taught by top working professionals in Europe and a long series of superb guest lecturers. They take unique approaches to student learning, like having a 1-2 minute maximum time length on student films to maximize the range of techniques learned. Goeblins students regularly win top prizes at Europe's revered Annecy Festival and America's Annie and VES awards. Noted graduates include Pierre Coffin, director of Despicable Me and Eric Bergeron, director of A Monster in Paris and DreamWorks' Road to El Dorado and Shark Tale. For a detailed description of the school's elite animation program click here to watch Eric Riewer's detailed explanation of the programs talent. 

2. California Institute of the Arts (CalArts) –  Valencia, California
It was Pixar's Brad Bird who said if he heard one more person call animation a genre (not an art form) he would punch them, and CalArts seems to have taken this to heart because unlike many animation schools they focus on teaching animation as an art form. Through courses on dramatic narrative, documentary, experimental live-action, character-based animation, experimental animation, life drawing, storytelling and multimedia and installation, the school is able to focus on producing artists, not button-pushing technical animators. Their faculty members are full-time, experienced members of the animation community.  Faculty and alumni of CalArts animation include prominent members in the industry like Henry Sellick and Eric Darnell.  The school offers four intense animation programs, each focusing on different elements of the industry so their graduates are able to specialize, while picking a career path that excites them the most. Their Bachelor of Fine Arts in Character Animation, Bachelor of Fine Arts in Experimental Animation and Master of Fine Arts in Experimental Animation are all highly-sought after degrees so if you hope to attend this animation 'ivy leaguer' you better prepare one hell of an application. 

1. Sheridan - Oakville, Canada
When we surveyed the top animation employers who participated in our Interview Series to see what the most-sought after graduates are, ALL of them said they would love to get their hands on a Sheridan College animation graduate. No surprise there though; Sheridan has been called the Harvard of animation. If you are considering attending Sheridan, you better be one committed individual because by the end of their uber-intensive 4-year program you might have to be committed. All that hard work pays off though; the school's award-winning graduates have gone on in high numbers to companies like Pixar, Disney, Lucasfilms and most other prominent studios. In fact most grads have their choice of destination. They offer a 4-year Bachelor of Applied Arts (Animation) degree, a 1-year certificate program in Computer Animation, and two one-year post grad degrees in Game Level Design, and Game Development - Advanced Programming.  If you are hoping to earn the opportunity to endure the torturous workload at Sheridan, first you better prepare one rockstar portfolio because their portfolio requirements for entrance are unreal.
Pages