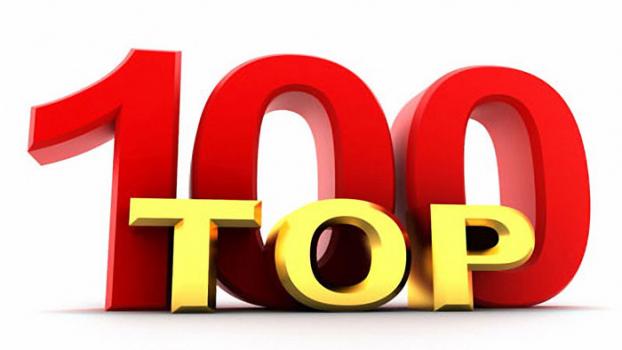 30. Beijing Film Academy (BFA) – Beijing, China
The Bejing Film Academy (BFA) has the distinction of being THE largest institution specializing in film studies anywhere in the world. In addition to being the biggest they are also one of the best, being recognized annually for their student and faculty's achievements in film production. When the school began in 1950 it started with just two departments: The School of Photography and the Animation School. Since then those two programs have grown incredibly and solidified their teaching experience. The school has since branched out to include 5 different schools with over 7 individual film-themed departments. Now not only are the school's animation students receiving the best education in Asia but they also have a plethora of film-related arts to study as electives. They also have tons of facilities that encourage student participation, like the Youth Film Studio, the Film and Television Experimental Laboratory, the Television Program Production Center, the Digital Art and Technology Research Center, the Theoretical Studies Center and their Audiovisual Publications Publishing House. If Asian animation has always tickled your fancy then BFA would be a good choice; but be warned, it has one of the lowest acceptance rates on the continent, choosing just 400-500 students from over 100,000 applicants.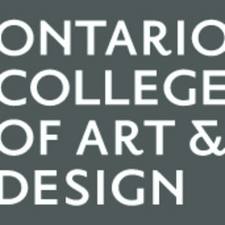 29. Ontario College of Art and Design – Toronto, Canada
OCAD is considered by many to be Canada's TOP art school and as such has arguably the top teaching talent in the country. The school's artistic pedigree in combination with it's creative course options won them a place on this list despite not focusing on traditional animation or gaming. Their courses include: Guerrilla Entrepreneurism, Exploration, Insight and Foresight in Design, Illustrative Activism, Motion Graphics, Sequential Narrative, Virtual Communities, Play Behaviour and Game Design, Interactive Communication: Clever Devices, Media, Messages and the Cultural Landscape and Illustration and the Rise of Popular Culture. Be warned though: Admission to OCAD is highyl selective so you better know how to draw and have a super-creative portfolio.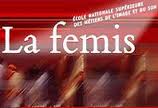 28. La Fémis – Paris, France
Fondation Européenne pour les Métiers de l'Image et du Son (La Fémis) is part of the La École Nationale Supérieure des Métiers de l'Image et du Son, and is formerly known as the Institut des hautes études cinématographiques (IDHEC). Confusing names and acronyms aside, students and alumni have time and time again won prestigious awards, including the Cannes Film Festival's Golden Palm, Venice Film Festival's Golden Lion and the Berlin International Film Festival's Golden Bear. The school has a distinguished reputation aside from the awards too, having graduated 1,500 film industry professionals, like Louis Malle, Alain Resnais, Theo Angelopoulos, Arnaud Desplechin and Pascale Ferran. The four-year programs at La Femis are producing well-rounded and highly trained individuals thanks to their curriculum formula of doing one year of general film studies (including a rotating schedule of practicing every different technical position), then breaking off into specific departments for the second and third years, then finishing with a year end-of-studies project where they create their own final projects and assist other classmates in producing their "travail de fin d'études".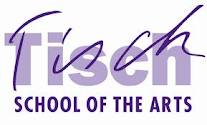 27. Tisch School of the Arts at NYU – New York, NY
NYU's Tisch School of the Arts teaches interesting film, animation and production courses via the Maurice Kanbar Institute of Film, Television, & New Media (sometimes reffered to as the NYU film school). If you haven't heard of the institute itself, you've likely heard of some of its graduates, like Oliver Stone, M. Night Shyamalan, Joel Coen, Martin Scorsese and Spike Lee. Their animation courses are taught within the broader spectrum of Film and TV studies yet offer a broad animation-specific education with classes like 2D animation, 3D animation, storyboarding, titles, optical and digital effects, life drawing and history and criticism classes. In addition to having known names on the faculty they also host special guests, guest lecturers and visiting artists, including Chuck Jones, Nick Park, Frank Thomas, Ollie Johnston, Marc Davis and Faith Hubley. Disney, DeamWorks, Warner Bros, LucasArts, R/GA, Blue Sky, MTV and Nickelodeon all recruit from Tisch.

26. Minneapolis College of Art and Design (MCAD) – Minneapolis, Minnesota
The Minneapolis College of Art and Design's (MCAD) animation program has been creating animation generalists for quite some time. Their wide-reaching approach to animation education includes all major aspects of the industry, from stop-motion to rotoscoping and rigging to hand-drawn character animations. They do focus heavily on hand drawing and life-drawing so some natural artistic ability is required (and screened for in admissions) in their prospective students. The school seems to have a special knack for training for the video game industry (despite it being a general animation course) as many of their graduates have gone on to work for the big gaming producers.

25. Royal College of Art – London, England
You may have noticed that many of the schools on this list are within North America, not our fault that we've got so many kick-ass animation and design schools though. There is one international selection however, that can't be touched by American counterparts (actually I'm not sure there are any), the Royal College of Art in London. This post-graduate school is widening the mental concepts of its students by delving deeper into Animation, Information Experience Design and Visual Communications than any undergrad could dream of. Their comprehensive Masters and PhD programs are educating animation and design professionals to not only look outside the box—but to redesign it. Their critical thinking approach to animation is shaping the leaders of tomorrow's animation powerhouses to discontinue the derivative approach to the field. The courses are taught by teachers exploring (with the help of their students) subjects like the representation of water and cloth in 3D animation, the creative slip between film and digital methods of production, devising a creative editing toolkit, exploring the relationship between painting and writing, and animation and psychoanalysis. The school of Communication's close ties to the Drawing Studio encourages students to explore things like mark-making and drawing and abstraction and creative narrative. While you need an undergraduate degree and portfolio (amongst other things) just to get in, the school will expand your knowledge base and teach you how to think for yourself and lead the animation industry in bold new directions.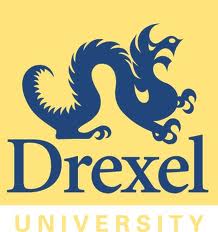 24. Drexel University – Philadelphia, PA
Drexel University's Animation & Visual Effects major is a well-regarded program thanks to its focus on story-telling as a digital art form—BUT, it is well overshadowed by the University's Replay gaming department. Replay is a division of Drexel that focuses entirely on game design, art, production, programming and development. The school offers three highly acclaimed programs: a BS in Game Art & Production and an MS in Digital Media (both through Drexel's Westphal College of Media Arts and Design) and a BS in Game Programming and Development (via their College of Engineering). As the different programs are offered via different departments, one through the Arts and Design college and the other via their Engineering college, they focus on very different elements of the video game design field. All three programs are highly acclaimed and have placed it within the Top 10 in the Princeton Review and the Top 10 list by Gamepro Media. The Replay Lab uses state-of-the-art technology to teach technical skills in game creation. You can see Replay alumni in the credits of many hit video games for Xbox, Nintendo Wii and Microsoft.

23. Becker College – Worcester, MA
Gamers—start your engines. Then drive over to Becker College and get an application because the Princeton Review rated their Computer Game Design program in the top 10 gaming schools in the nation. This isn't a surprise as the school has highly-regarded classes like Literary Development of Virtual Worlds, Computer Illustration for Game Design, Game Production and Prototyping and Techniques of Vector and Raster Imaging. They have an internship and students complete two full games in their senior year. Their location in Massachusetts is a good choice for an aspiring game designer because the state has 76 video game design companies—many for which the faculty have worked or currently are working.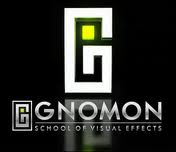 22. The Gnomon Institute of Visual Effects –  Hollywood, CA
The Gnomon Institute of Visual Effects was created by a former Alias Wavefront Applications Engineer who wasn't happy with the current animation and gaming educations out there, and the rinky-dink graduates coming out of them. So instead of sitting on his laurels he designed this one-of-a-kind school that focuses on the tools and techniques that are necessary to produce high-end digital content. Gnomon's constantly evolving curriculum currently focuses on courses in the Film, Gaming and Broadcast industries and offers a wide-array of courses in Entertainment Design and Digital Production for Entertainment. While they offer online courses in addition to on-campus classes, don't let the flexible facade fool you, this is one tough school. Their Maya Fast Track Course has become super popular with aspiring animators and game designers as it teaches the Maya tool and needed techniques to succeed in the industry, at an accelerated pace. Throughout their variety of programs they teach skills in 2D & 3D animation, drawing, design, effects, filmmaking, cinematography, color, compositing, character design and animation, history, modeling, scripting, match moving, lighting and rendering and much more. Their sole focus on design for the entertainment arts has allowed their students to fast track a solid education without requiring unrelated electives, as is the case with many 4-year university programs.

21. Champlain College – Burlington, VT
Some schools on this list have rock star animation programs, others superstar gaming programs; Champlain College combines them both with their Game Art & Animation degree program (voted by Game Pro Magazine at one of the top 10 institutions in the country at which to study game design). They focus on teaching their students the detail and high-end techniques needed to produce the look, feel and textures of a professional-grade video game or animation production. Students get to work in the school's state-of-the-art Game Studio, where they produce, amongst others things, a final game project and have access to Champlain's Emergent Media Center. Champlain Game Art & Animation graduates regularly gain meaningful employment in the industry after showcasing their end-of-the-course games at the Annual Game Development Senior Show. Another selling feature of the school is its network connections and guest lecturers (in the past these have included key figures from Electronic Arts, Artificial Mind and Movement, Cryptic Studios and America's Army).  Aspiring industry professionals looking for a more general education can opt for (or change over to) the school's Creative Media or Graphic Design & Digital Media BFA programs; or for a more-focused education, they can choose the Game Design program. Champlain College's visual arts programs aren't for willy-nilly applicants as they require an entrance portfolio with at least 3-5 animation or creative works examples.  
Pages