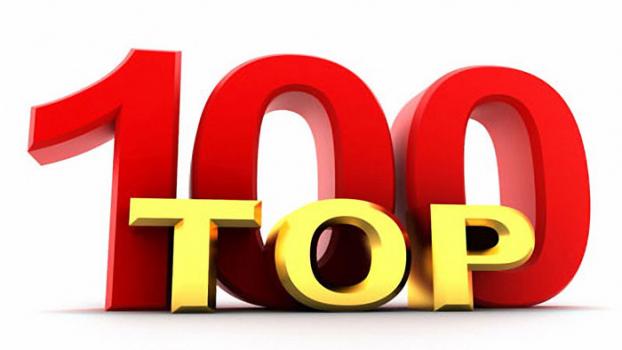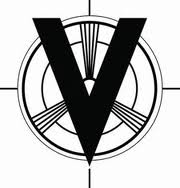 50. The Vizlab at Texas A&M – College Station, Texas
The Vizlab at Texas A&M offers a Visualization program (Bachelors, Masters, and MFA) that we felt screamed to be on this list. The program blends all aspects of visualization together, including: design, art history, life drawing, and more. It trains computer-based graphic designers to explore a variety of computer and life sciences to incorporate into their future work. The program is incredibly original, and visionary with graduates heavily populating the technical directing roles at major visual effects and animation houses.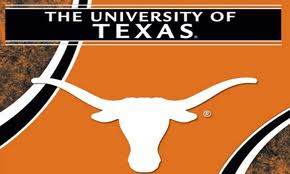 49. University of Texas – Austin and Dallas, Texas
The University of Texas offers a traditional animation program through their UT Dallas campus and have some great industry-leading work coming out of their Computer Graphics & Animation Lab. Courses offered at UT Dallas include: Business and the Digital Arts, Virtual Environments, Story-Telling for New Media, Motion Capture Animation, Computer Game Development, and many more.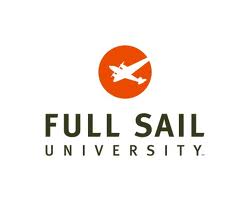 48. Full Sail University in Florida – Winterpark, Florida
Full Sail University offers Bachelor's degrees in Digital Arts and Design, Game Art, Game Development, Computer Animation and a Master's in Game Design. It's no wonder they were named as one of Electronic Gaming Monthly's Top 5 Game Design Schools in the World. Their specialization in the realm of gaming education means that their students graduate with specific and marketable skills. Their regarded faculty carefully move the students through the entire game production cycle with courses on: Rules of the Game, Structure of Game Design, Operating Systems, Game Networking, Game Pre-Production, Game Planning and Architecture, and Programming. They also have a high job-placement rate, which is good because you will need a solid job to pay back the annual $30,000+ in student debt.

47. The University of Nebraska's Johnny Carson School of Theatre and Film – Lincoln, NE
The University if Nebraska's Johnny Carson School of Theatre and Film offers a well-regarded undergrad program, a BFA in Film & New Media Production. For those interested in design, theatrics or technical production they have amazing theater electives that can broaden your horizons in the entertainment field. Their Film and New Media Production course offers a wide range of courses that focus on film and digital video production and post-production, screen writing, new media design, digital media content, film special effects, virtual reality, web site design, computer animation. Their not-so-narrow focus on a variety of entertainment mediums means their students have a variety of career options upon graduation.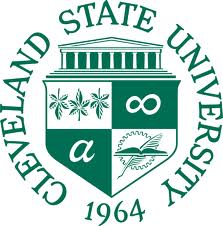 46. Cleveland State University – Cleveland, OH
Cleveland State University's Film & Digital Media degree is a solid choice for anyone extremely interested in the entire film-making process—not just the animation side (although they teach that in spades too). Their program combines traditional animation training with visual effects and filmmaking to create graduates that understand the entire film cycle and are ready for a career in a multitude of jobs. Their graduates go on to find jobs primarily in film production so this isn't a school for aspiring experimental or niche animators. Once students have finished the foundations courses they choose a 'special track' concentrations out of three options: digital media, film, or media studies.

45. Kent State University – Kent and Tuscarawas Campuses – Kent and New Philadelphia, OH
Many of the schools on our list offer specialized programs in animation, video game design or design; Kent State University offers a 3-in-1 program that tidily bundles all three. For aspiring designers interested in all forms of computer-aided design Kent State's Associate of Applied Science in Computer Design, Animation and Game Design degree will give you just that. Their highly technical degree prepares graduates to work as technical illustrators and drafters/design technicians in the computer animation and game design industries.

44. The Art Institute of Pittsburgh – Pittsburgh, PA
The Art Institute of Pittsburgh's various Media Arts programs are excellent. They offer a few different degree programs that helped them make the list, including: Digital Filmmaking & Video Production Associate of Science, Web Design & Interactive Media Associate of Science, Game & Art Design Bachelor of Science, Media Arts & Animation Bachelor of Science, Visual Effects & Motion Graphics Bachelor of Science and their 2D Animation, 3D Animation, 3D Modeling and Character Animation for Games certificates. Many grads have successfully combined a degree with certificate specializations to make themselves uber-marketable, although AI's degree programs are certainly specific enough. They have a state-of-the-art facility but this is only a bonus to their students because tuition is extremely reasonable for the quality of the program and facility.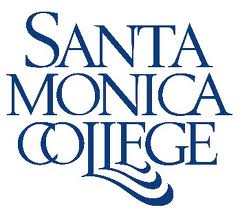 43. Santa Monica College California – Santa Monica, California
Santa Monica College California's Associate in Arts Degree in Entertainment Technology is possibly the most aptly named course I have seen yet. Their grasp on the wide-array of career options available to today's animators is reflected in their curriculum, with concentrations in 2D Animation, 3D Animation, 3D Modeling, 3D Rendering, Digital Effects and 3D Game Design. They also have a great Film program. Santa Monica College California is a great choice for aspiring animators who know exactly what they want out of an animation education. The program is rigorous though—as are all animation programs worth their weight in tuition.  

41. Art Institute (Ai) of Vancouver – Vancouver, BC, Canada
Another one of the Art Institute campuses to make the list, Vancouver is a solid choice for anyone looking to get into the animation, video game design and visual effects industry as Vancouver is leading North America in available animation industry jobs. The faculty at Ai Vancouver have deep ties to the Vancouver film industry which seems to have given the program's job placement rate a giant boost. The school's Media Arts department offers a variety of career focuses and degrees with their BS of Game Programming and Bachelor of Applied Design in Web Design degree programs. For those interested in getting into a specific career choice quickly they also offer 3D Modeling for Animation & Games, Animation Art & Design, Digital Film & Video, Game Art & Design, VFX for Film & Television, Visual & Game Programming and Web Design & Interactive Media diploma programs. The Ai Vancouver campus was ranked #6 on the Princeton Review.
Pages