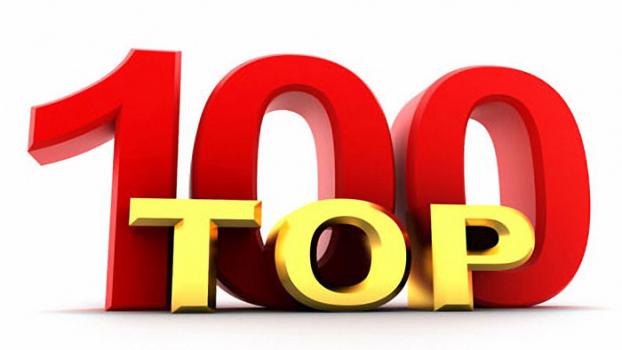 89. Plastic Wax - Most visual effects studios dive into the music, movie, or television industry, but Plastic Wax boldly focused on video game cinemas so intensely that they're one of the most famous unknown studios in the entire game industry. If you own a next generation gaming console or high-end PC rig, then you've no doubt seen a cinema that they outsourced for a busy game development team. Some of the notches on its plastic belt are Borderlands, Saints Row: The Third, RIFT, Fallout: New Vegas, Tomb Raider: Legend, and Ultima Online. Also, if you were disappointed in the short ending cinemas in BioShock, be sure to shake your fist at 2K Games for not utilizing them more!
88. Intrigue FX - Having been founded in the late 1970s, this visual effects studio has seen every angle of Hollywood after being part of roughly 350 different films over the decades. They started out viciously strong with their famous effects work in Scanners and The Fly, which set the bar high for new studios that followed in their footsteps. Their fame diminished greatly over the years due to choosing films that were only moderately successful, but they eventually rallied and continued to be relevant with a VFX filmography that includes Get Smart, 300, The Fountain, Catch Me If You Can, and The Lost World: Jurassic Park.
87. Base FX - It's always awesome when you finally get to see an alien in a monster movie, and these are some of the guys responsible for the climax scenes from last year's Super 8. Their expertise has been seen globally ever since they won an Emmy Award for their work on HBO's The Pacific, and since then have also worked on HBO's Boardwalk Empire. Other hits include Game of Thrones, Death Race 2, Mission: Impossible - Ghost Protocol, Pirates of the Caribbean 4, Transformers 3, Cowboys & Aliens, and a few films that aren't out yet, like Wrath of the Titans 2 and Battleship. What's even more impressive is that they offer VFX training classes at their Beijing studios in China!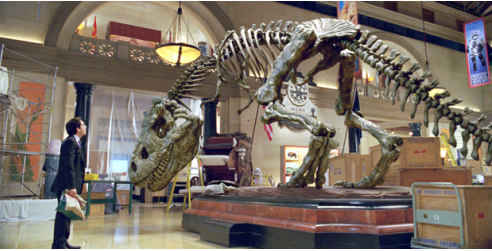 86. Studio APPP - There are plenty of unsung heroes in the anime industry, but this studio might be the biggest one in Japan. 2D Animation works by drawing a starting and ending position for objects on the screen, and then "tweening" them by drawing all the frames in between the poses. Anime studios often create the important base frames and then pay others to do the in-between animation for them, and Studio APPP has done this or given other forms of animation assistance for over 170 different anime series or movies in Japan, including more famous shows than I have room to list here. If you watch anime, then look at their insane credits list. If you don't watch anime, then that's a great list to start from!
85. SEK Studio - North Korea has been an ethical enigma for decades, but what makes their strict society even harder to understand is their extremely soft side for art in all forms. It goes beyond just a love of dance as this Pyongyang studio has proven with Light Years (a serious CGI science fiction story also known by the name Gandahar, which was directed by René Laloux, who will appear again later in this list) and Empress Chung, a simply gorgeous looking fantasy film that could compete with America's best family titles if given the chance. This studio's influence may be limited in scope, but its influence on those within its borders is immense.
 
84. Moi Animation - Thanks to M. Night "Shame On You" Shyamalan, many will forever despise the Avatar: The Last Airbender series, and that's a damn shame. The original animated show is one of those rare gems that even people who aren't fans of anime or cartoons often enjoy. It was created once Michael Dante DiMartino and Bryan Konietzko pitched a mature adventure show to Nickelodeon Animation Studios. Nick fell in love and outsourced the animations to South Korea studios such as Moi Animation, DR Movie, and JM Animation. After three fantastic seasons, Nickelodeon announced that a sequel – The Last Airbender: Legend of Korra – will premier in 2012, and after seeing the amazing promo art for it I still can't wait for its release. As a polar opposite to Airbender, I feel the need to make a shout out to South Korea's Aachi & Ssipak for being one of the craziest animated films I've ever seen.
83. Eiken - Formerly known as Television Corporation of Japan, they changed their name from TCJ in 1969 but continued to create dozens of other shows since then. Their first claim to fame was in 1963 with 8 Man, which some believe to be the inspiration for RoboCop. Their other project that's stood the test of time is the 1980 baseball anime, Captain, which is one of the influential sports anime series.
82. The Orphanage - As one of Robert Rodriguez's favorite visual effects studios to work with, they've helped him on Spy Kids 3D, Grindhouse, The Adventures of Sharkboy and Lavagirl 3D, and over 600 shots in the movie Sin City. In other years they've worked on Aeon Flux, Harry Potter and the Goblet of Fire, two Pirates films, Vanilla Sky, and the first two Iron Man films. The Orphanage shut down their studios in 2009, but unlike most VFX companies, they developed their own original software,  Magic Bullet Mojo, which is a fast video editing filter tool that continues to influence the industry after they sold it to Red Giant Software.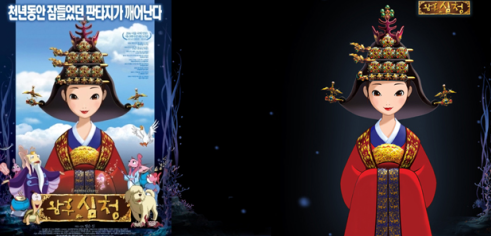 81. Animal Logic - If you watched last week's Super Bowl revenge battle between the Giants and the Patriots, then you surely enjoyed their CGI Coca-Cola polar bear commercials. It's no surprise how well they turned out since Animal Logic's first computer animated feature film was Happy Feet. They followed their penguin-pixel-palooza up with, Legends of the Guardians: The Owls of Ga'Hoole, which exceeded box office expectations and proved this is an Australian studio to keep an eye on.
80. Tatsunoko Production - Many Americans don't even remember that Speed Racer originated from Japan, but this is the studio that temporarily bridged the Pacific in 1967 with Mach Go Go Go, the anime adaption of the original manga that helped bring international attention to the Japanese animation industry. Its Gatchaman series also received international attention and a few adaptations, though to a much lesser extent. Some of their other key works are Casshan, Time Bokan, Yatterman, Saban's Adventures of Pinocchio, and The Flying House.
Pages