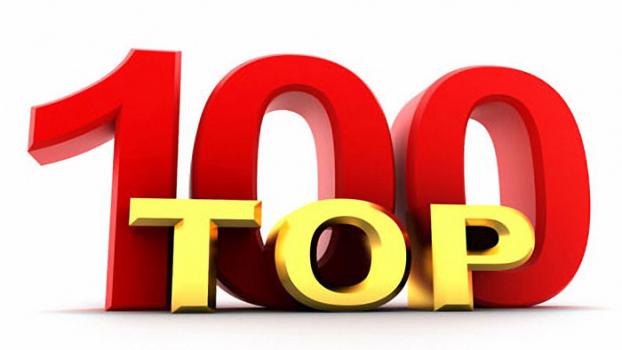 69. Luma Pictures - Founded in 2002 by Payam Shohadai and Jonathan R. Beutel, Luma Pictures is a complete CGI package. They offer everything from special effects to 3D creature animations to environment backdrops. You've seen their work in Crash, Underworld, Apocalypto, Primeval, Hostel: Part II, Rush Hour 3, Percy Jackson & the Olympians: The Lightning Thief, Bad Santa, Hancock, and Thor. They've also worked with the Coen Brothers on four different films: No Country For Old Men, Burn After Reading, A Serious Man, and True Grit.
68. The Mill - Their special effects subsidiary, Mill's Film, helped them win an Oscar for Gladiator, but their film unit was shut down in 2003, only to be reopened in 2009. They've helped BBC shows like Doctor Who and Torchwood reach international fame, and have produced commercials for corporate conglomerates like Sony, Nike, Levis, and Honda. Depending on which country you watched the recent Super Bowl in this year, you saw some of their dozen Super Bowl 2012 commercials. So if you're so sick of the E*TRADE baby commercials, then this is one of the many companies you need to punch in the face!
67. Radical Axis - If you've ever spent a lazy Sunday afternoon . . . and evening . . . watching cartoons years later in life than it's socially appropriate to do so, then you're not alone, and you've no doubt spent all day on the couch watching Adult Swim shows like Aqua Teen Hunger Force (now Aqua Unit Patrol Squad 1, which I'm still not happy about!) Sealab 2021, Freak Show, and Squidbillies. They're also responsible for the hilarious anti-feministic espionage show Archer. "Lana! . . . LANA!" Also, before you give me a Frylock lecture: Williams Street Productions, Floyd County Productions, and Trinity Animation also deserve credit for some of the shows on this list, and while you're at it, I'll also give ShadowMachine Films a shout out for Robot Chicken. Hanna-Barbera also deserves some credit since a few of these series are mostly just dubbing over old classic cartoons, but we'll get to that studio much later in this list!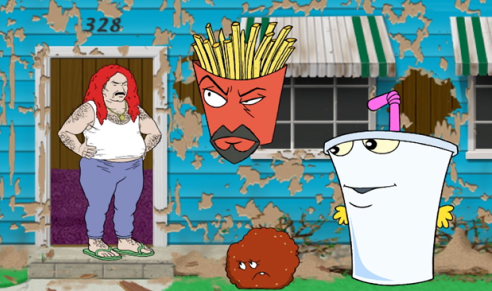 66. DePatie-Freleng_Enterprises - These guys were idolizing and recreating Dr. Seuss classics back in your parents' childhood, proving that some stories and characters will just never go out of fashion. They created a myriad of other animations back in the 1960s and 1970s that have mostly been forgotten, but they were a huge catalyst in the industry at the time, with animated TV series like Fantastic Four and Return to the Planet of the Apes inspiring the youth of its generation. Its Pink Panther and The Inspector creations are also respected to this day, as are their three years of work on Looney Tunes and Merrie Melodies for Warner Bros.
65. Bakshi Productions - Ralph Bakshi got his start working at Terrytoons doing cel art, but eventually opened his own studio in 1968. What did he decide to do with his brand new studio? Make the first animated film to ever get the X rating from the Motion Picture Association of America, called Fritz the Cat. It may have caused a lot of controversy in its time, but it certainly made USA look at animation in new ways. Though not all of his influential work was created from this studio, he also helped shape the industry with his work on the 1978 animated version of Lord of the Rings (more on this film later in the list), his animated musical, American Pop, his post-apocalyptic science fantasy film, Wizards, and his collaboration with art God, Frank Frazetta, to create Fire and Ice.
64. Studio 4°C - This studio has quite the large following of fans, and deservedly so. Because their art style is often easy to spot in a crowd, it makes them one of those studios where a fan will quickly seek out and gobble up all of their other work in an insatiable need for more of their art. Just about everything they've made is high quality and praised by critics, but my personal favorites are Memories, Mind Games, Tekkonkinkreet, and their bizarre and immersive Ken Ishii Extra music video, which is slightly NSFW. It's also worth noting that they contributed 2D animations to the borderline cult classic video games Rogue Galaxy, .hack//Link, Lunar Knights, and just recently Catherine as well. What's most impressive is that their new Berserk Golden Age Arc film series might be their best work yet, and it's just starting!
63. Bill Melendez Productions - Bill Melendez was a Mexican-American animator, film director, voice artist, and producer who contributed his life to cartoons at Warner Brothers and United Productions of America. His work helped bring the already loved Peanuts comic strip series to everyone's television screens, and in 1965 when producer Lee Mendelson was approached by Coca-Cola to make an animated Christmas special, Lee contacted Charles Schulz, who suggested that Bill Melendez should make the short film. A Charlie Brown Christmas aired that December, and it was the first of 40 Peanuts specials created by these three men. Fun fact: Melendez also provided the voices of Snoopy and Woodstock by speaking nonsensical gibberish into a tape recorder and speeding up the result. He received residuals for his famous noise effects until he died in 2008. Melendez also created specials for the Garfield comic strip.
62. Encore Hollywood - Do you watch TV? Encore Hollywood says "You're Welcome!" Check out the dozens upon dozens of primetime US television shows in their VFX credits lists. It doesn't matter if you watch HBO, Showtime, or just the basic cable channels; Encore's post production skills have evoked emotions from you each week for years. If TV isn't your thing, then you've likely seen their work in Casino Royale, Spider-Man, Zombieland, or The Hurt Locker.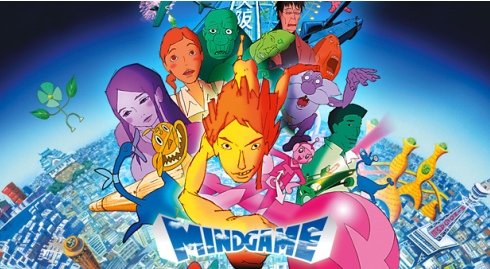 61. Arc Productions - Formerly Starz Animation Toronto, this animation and visual effects studio in Ontario is responsible for the highly successful computer animated children's series, VeggieTales, which gained critical acclaim for conveying moral themes and retelling Biblical stories. Arc would later do the visuals in the grim CGI film, 9, and in recent years has been on a surge with Gnomeo & Juliet, Hoodwinked Too! Hood vs. Evil, parts of Dolphin's Tale, and some scenes in the Starz TV show, Camelot.
60. Pat Sullivan Productions - Patrick Sullivan was the Australian cartoonist and animator who came up with Felix the Cat, the silent film animation mascot that influenced the next decade of film. However, his partner, Otto Messmer, later argued that he was the one who had actually created Felix. With a dispute like that, you'd think that would be enough controversy for one studio, but Sullivan was convicted of raping a 14-year-old girl in 1917, and was sentenced to just a quizzical nine months in jail for his crime. After drawing on the backs of letters he got in prison to pass the time, he married a woman nine years his junior after being released, and eventually submitted to pleas to add sound to his Felix skits once Mickey Mouse had gained popularity by doing the same, but it was too late, and Felix faded in popularity.
Pages