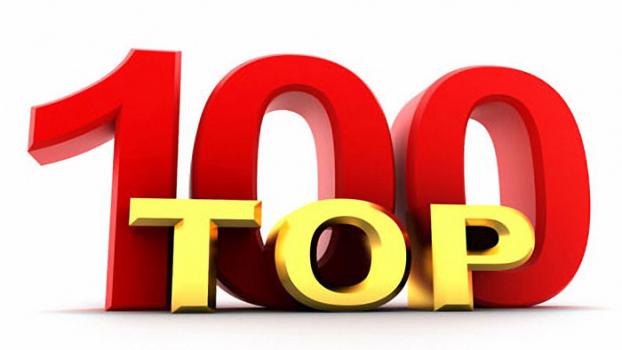 79. Pixomondo - This global network of visual effects expertise has studios in Berlin, Frankfurt, Munich, Stuttgart, Los Angeles, London, Shanghai, Beijing, and recently expanded yet again in Toronto. Instead of keeping each studio's projects separate, Pixomondo instead uses a 24/7 production cycle by bouncing the workflow process across different time zones so that a project is always being worked on, day and night, until it's completed. It earned them the right to work on nine films last year, including Green Lantern, Zookeeper, Fast Five, Sucker Punch, Super 8, and The Green Hornet.
78. Stargate Studios - Visual Effects supervisor Sam Nicholson founded this company in 1989, and has grown to include offices in America, Canada, Germany, and Malta, a country which is famous for you not knowing it existed five seconds ago. They've provided VFX and production services for popular television shows like 24, Heroes, Las Vegas, Monk, Mad Men, Dirty Sexy Money, The Office, Parks and Recreation, Parenthood, and Grey's Anatomy. They also created several of the most advanced scenes in the zombie TV show, The Walking Dead. You can check out their zombie VFX in this video.
77.  Anime International Company. This anime company has been around since the early 1980s, and animated the pivotal Megazone, Gall Force, and Bubblegum Crisis series, which were highly influential to the apocalyptic, science fiction, and cyberpunk genres in Japan. Other notable hits from AIC include Oh My Goddess!, Ah! My Goddess, Blue Gender, Armitage III, and Tenchi the Movie. Their most praised creation is easily Now and Then, Here and There, but in recent years they've been well known for their 2D animations in the highly successful Persona video game series.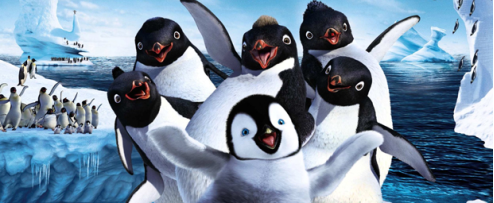 76. Matte World Digital - This studio doesn't do much animation, but instead creates the backdrops for live action characters or special effects that are placed on top of those scenes. They've been attached to three films that were nominated for an Academy Award in visual effects, and five films that won that prestigious award. Some of their notable filmography is Hugo, Captain America: The First Avenger, Independence Day, Jurassic Park III, Mighty Joe Young, The Last Samurai, The Golden Compass, Terminator II, The Green Mile, and The Mummy Returns. Fun fact: If you were completely immersed by The Truman Show, then you can thank them for some of its famous scenes, like the edge of the world boat scene.
75. Digital Frontier - This special effects studio in Japan has its own "OPAKIS" motion capture studio and has made successful live action adaptations of popular anime series Gantz and Death Note. They've also had their hands in the game industry by creating some visuals for White Knight Chronicles, Onimusha: Dawn of Dreams, Lost Odyssey, and Metal Gear Solid 4: Guns of the Patriots. You might know them for their 3D mech film adaptation of Appleseed, but my favorite work from them is by far their contributions to Summer Wars, which was an amazing combination of 2D and 3D art from start to finish.
74. CafeFX - This studio ran from 1993 to 2010, and worked on special effects in over 50 films. They were the sole provider of effects in Seven Pounds, were the leading effects studio for Snakes on a Plane, and worked on the post production of Pan's Labyrinth for five months while creating over 300 effects shots to complete Guillermo Del Toro's unique vision.
73. Brand New School - While there are hundreds of VFX studios out there that have created famous and influential commercials for billion dollar companies, Brand New School also specializes in going the extra mile by making entire network brand or re-brand campaigns. Check out their Cartoon Network Re-brand video where they lather on endless layers of animations to advertise and entice their demographics. You can check out their other work here. Please note that as you scroll down the page it loads a new batch of client work every time you momentarily reach the bottom, for a total of over a hundred influential pieces.
72. Manex Visual Effects - Manex is one of the many studios that worked on the Matrix trilogy, although they claim to be the ones who created the famous bullet time effect – which would go on to be copied by other movies for years and is still popular to this day – but BUF Compagnie argues that they came up with the effect years earlier in their Michel Gondry's Like A Rolling Stone music video. Manex's other dazzling projects in the past are Judge Dredd, Eraser, the breathtaking What Dreams May Come, Mission: Impossible II, and Crouching Tiger, Hidden Dragon.

71. Hydraulx - A plethora of commercials for world renowned car companies? Check. Over a dozen influential music videos for singers and groups like Shakira, Powerman 5000, Jennifer Lopez, Korn, Britney Spears, Linkin Park, Snoop Dogg, U2, Will Smith, Tool, Usher, and Aerosmith? Check. Work on over 50 box office hits like 2012, Avatar, The Book of Eli, 300, Jumper, Iron Man 2, and The Social Network? Check. Oh yeah, and because they were bored, they decided to also make their own film, Skyline, which may have gotten lopsided reviews but this is still a pretty impressive resume for a visual effects company.
70. Framestore - Don't let the Universal Animation Studios logos on The Tale of Despereaux fool you, this is the studio that is mostly responsible for that full length feature film. Before they decided to make their own movie, they spent years doing VFX for expensive films like Charlie and the Chocolate Factory, every Harry Potter film, several 007 James Bond films, Narnia films, Blade II, and even Children of Men. Since then they've also contributed to expensive flicks like Avatar, The Dark Knight, Salt, and War Horse. Fun fact: Despicable Me was produced by Universal Animation Studios, but was given to Illumination Entertainment to create. Since Illumination doesn't have its own in-house animation studio, they instead rely on "global film making" to create their projects, so they ended up having the French studio Mac Guff animate the entire film for them!
Pages